Facts
Typing BFF On Facebook Will Not Secure Your Account. This Is The Real Truth Behind The Hoax
Social media population is increasing day by day and so is increasing the amount of fake information and hoaxes. While it's common to see innocent people falling into traps of hoaxes when you see almost everyone getting trapped, it's serious.
The latest hoax that suggests you "Type BFF in the Facebook comment section" and find if your account is hacked or not is just that special kind. I've seen many of my friends getting trapped into this and I was totally judging them.
Basically, the threat to security is the biggest one and the fear that it brings is used by the people behind such hoaxes.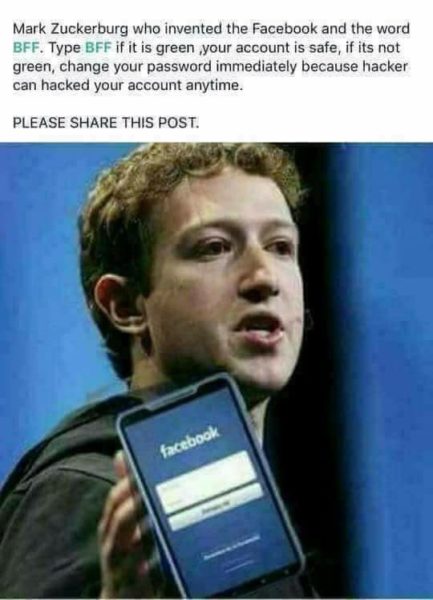 One thing that you must understand at this moment is that Facebook and your account is not at a sudden risk. And you don't need to comment BFF to secure your account or test its security.
BFF that means Best Friends Forever is just a special word that comes under the Facebook feature Text Delight. Just like words Congratulations, You Got This, Best Wishes change colour, BFF also turns Green when you comment it.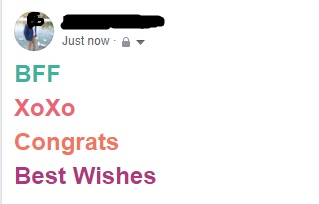 It doesn't mean that your account is safe. That is totally dependent on your privacy settings.
And if your BFF comment is not green it doesn't mean that your account is hacked. It just means that Facebook update is currently not applied to your account. When Facebook releases any new update then it doesn't apply to all accounts together. It keeps on releasing the update in batches. If your BFF comment is not turning green then it means either you're using old version of Facebook app or your account is yet to get this update. No need to panic and no need to change the password for this reason.
Hope it helps you cop with some future hoaxes.
Share Your Views In Comments Below