Sports
"U-19 Boys Become Crorepatis In Seconds, Easy Money Has Spoilt Many Talents," Says Gavaskar
The mega-action for the IPL 2022 is over now and it won't be wrong to say that the franchises have showed no hesitation in showering money on the cricketers whom they wanted in their teams; for example, Mumbai Indians spent whopping Rs. 15.25 crore for buying Ishan Kishan.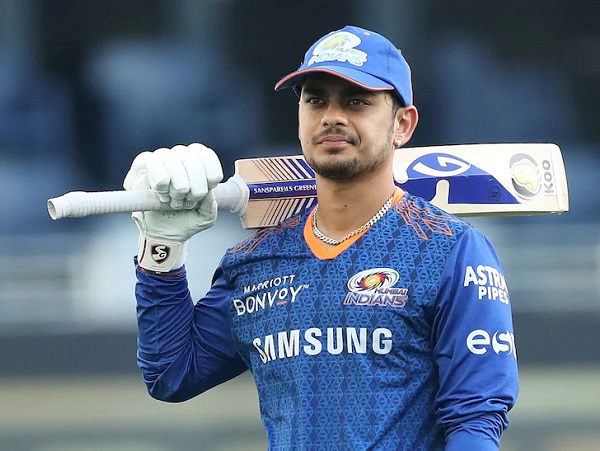 Youngsters earning a huge amount of money is certainly a matter of concern as it may result in them losing focus from the game and the former Indian cricketer Sunil Gavaskar is also of the same opinion. Just 2 days before the mega-auction, Gavaskar wrote a column for a leading daily in which he wrote that the mega-auction will be taking place during the weekend and some of the Under-19 players will become crorepati with just a blink of eye. Little Master further added that good performances at the Under-19 level give no guarantee of success in the IPL or the international level because the standards are pretty high in other tournaments in comparison to Under-19.
He further writes that many have got carried away and lost their focus, adding that easy money has spoiled a number of talented young cricketers. The former Indian cricketer suggests that the Board of Control for Cricket in India should place a limit (such as Rs. 1 crore) on the price on the uncapped cricketers so that they know that for achieving more, they have to work harder. However, the Indian cricketers Umran Malik and Abdul Samad have already been retained for Rs. 4 crore by the IPL team Sunrisers Hyderabad.
IPL Retentions:- @SunRisers retained #UmranMalik and @ABDULSAMAD___1 for 4 crore each along with #KaneWilliamson

Proud moment for #JKCA and #Jammu@MithunManhas @slathia_roopali @BrigadierAnil @surabhi_ma @VikramadityaSum @factual_dogra @dograjournalist @Drsahil19 @drpwndutta pic.twitter.com/KQ7kV2qMqH

— Rijul 🇮🇳 (@RijulJK) November 30, 2021
Out of 590 players who were a part of the auction, there were 355 who were uncapped and it's quite obvious that only few of them would have got sold because the franchises spend their money merely on those cricketers who have performed well for a long time and not just in a couple of matches. Nowadays, the franchises also take services of former cricketers and cricketing experts in order to make decisions regarding which players to buy for making a strong team.
There is no denying the fact that the youngsters of today are really focused but what Sunil Gavaskar has said is also true and we have lost some gems just because they got many things too early in their lives. What is your opinion in this regard?
Share Your Views In Comments Below