Sports
Umesh Yadav Posted Weirdest Pic On Instagram! Received 1 Lakh Likes But Got Brutally Slammed!
After losing Champions Trophy from Pakistan in the finals, Team India is currently in West Indies for a 5 match ODI series and 1 T20 match. While the team has played 4 matches so far and is leading the series with 2-1, it's the 5th match that will decide whether it will be a win or draw with Caribbeans.
Meanwhile, the team is doing everything to stay refreshed and stress-free. A few days back Virat Kohli, Dhoni and some other cricketers had a lovely dinner at West Indies player Dwayne Bravo's house. So far, so good, but what happened recently was not taken positively by netizens.
Indian bowler, Umesh Yadav posed with a couple of gargantuan lobsters and posted the pic on his Instagram account. Little did he know that the picture will set a storm and he will receive great flak from the public for being insensitive towards animals. Have a look at the pic-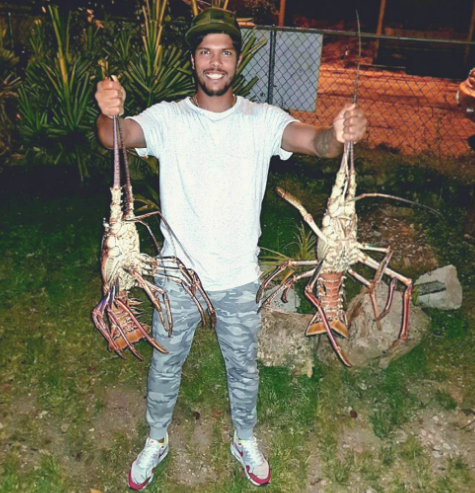 Click here to check the pic directly on Instagram.
Check how people reacted on the picture-
1

2

3

4

5

6

However, there were some people could relate with Yadav and felt tempted to see lobsters-
1

2

3

Well, everyone has a right to live as their own so Umesh can eat whatever he wants. Having said that, he should have thought a little about his fans who are sensitive towards animal killing. Not everyone likes to eat animals or enjoy seeing them in such condition. What do you think?
Share Your Views In Comments Below