Entertainment
UP Police Left Desi Twitter ROFL-ING Using Ayushmann Khurana's Bald Look For Helmet Drive
The teaser of Ayushmann Khurana's upcoming film Bala has created a created a hilarious buzz among the netizens. In Bala Ayushmaan portrays the character of a man suffering from premature balding.
In the teaser Ayushmann can be seen singing the hit number of King Khan 'Koi Na Koi Chahiye Pyaar Karne Wala' while riding his bike, considering himself no less than a star that's when the wind blows away his cap and reveals his shiny broad bald patch.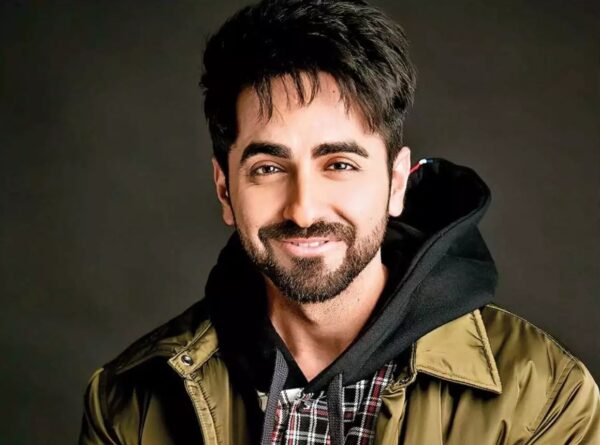 Ayushmann Khurana's expressions were enough to make you feel the pain of a man with bald patches. That's when UP Police stepped in to make the helmetless drivers aware about road safety and the value of helmets.
UP Police posted a small clip from the teaser with the caption, that is why one must always wear a helmet!
अगर हेलमेट पहना होता तो यह न होता…
That is why, one must always wear helmet!

VC: #BalaTeaser#RoadSafety @Uppolice @uptrafficpolice pic.twitter.com/ieZ5foHl06

— UP100 (@up100) August 26, 2019
Desi Twitter was taken aback with the hilarious sense of humor of the UP police. Netizens were busy lauding UP Police check the tweets:
#1
Kya baat hai.. ise kahte hai no ball pe sixer

— vishal kumar (@mail2vishal001) August 27, 2019
#2
😂😂 सही खेल रहा लड़के

— TamRaaaz (@TamRaaaz) August 27, 2019
#3
Helmet bas challan se bachne ke liye nahi, apni surksha ke liye bhi lagaye

— HEMANT MAURYA (@hkm062) August 26, 2019
#4
Epic 😜😝🤣🤣🤣🤣🤣🤣🤣🤣

— Maria (@MariaSid10) August 26, 2019
#5
#uppolice का जबाब नही।
मैंने teaser पहले ही देखा था
उसका ऐसा utilization
👌👌👌👌#AyushmannKhurrana #Bald #Helmet #RoadSafety

— Mrityunjay kumar (@mrittyyunjay) August 26, 2019
#6
Gazab 👌👌🤣🤣

— Samir Rana (@SamMancha) August 26, 2019
#7
New level humour UP Police 😆😆😆

— DIVYANDU PANDEY (@DEVEN_D_INDIAN) August 26, 2019
#8
Sab log helmet use karenge to @up100 ka Ghar kaise chalega ??

🤣🤣🤣🤣

— Arun Debnath (@aroon1947) August 27, 2019
#9
😂😂😂😂 Hahhah
Can't control my laugh #always wear helmet

Too good #uppolice

— Supriya #TeamIndia (@sreefamgirls) August 27, 2019
#10
Amazing @Uppolice @up100 with this pace you will have to open a new wing to cater to corporate India's advertising needs. 😄😄😄

— Sheldon (@Sheldon_Kapoor) August 26, 2019
Kudos to UP Police and the man behind this hilarious meme!
Share Your Views In Comments Below