News
UP Police Promoted Road Safety With A Creative Tweet On Friendship Day & Twitter Is Loving It
Social media networks can be of a great help if they are used in a proper manner and nowadays many government departments and agencies are making the most of these vital platforms for interacting with public.
We have seen that several state police departments have become quite active on social media for some time now and they regularly post memes and creative messages in an attempt to convey a serious thought in a funny manner.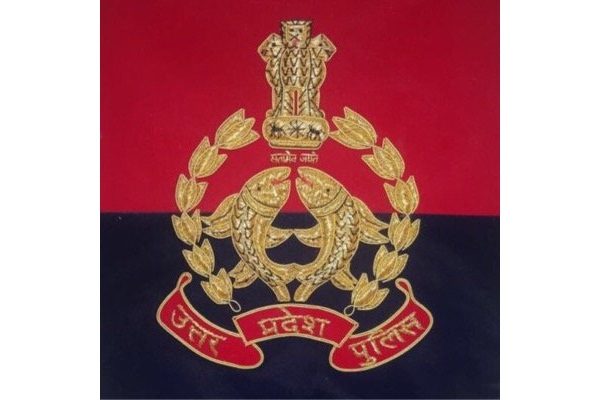 On the occasion of Friendship Day, the Uttar Pradesh police also took to the micro-blogging site Twitter and posted a message, reminding the users of some very important friendships.
The photo shared by the UP Police has an image of car seat and belt and a bike with a helmet. The message that was given with the pic read, "Keep these best friends together".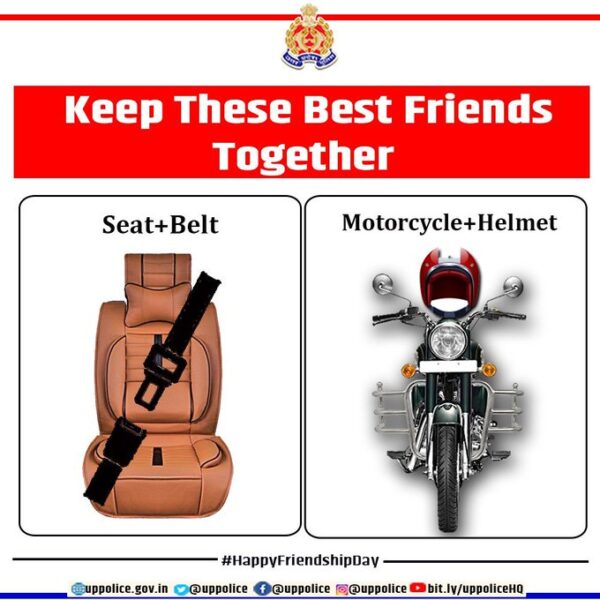 The caption with which the UP Police official Twitter handle shared the image read,
"A friendship for keeps".
Here is the tweet:
A friendship for keeps !#FriendshipDay #FriendshipDay2019#HappyFriendshipDay2019 pic.twitter.com/b8cK1j5460

— UP POLICE (@Uppolice) August 4, 2019
Twitter users also liked this initiative of the UP Police and praised them for their creativity. Check out some of the selected tweets:
#1
Very good initiatives. Please also do take care to enforce road safety by restricting access to potholes and dugouts and moving all unidentified vehicles (without number plates) off the road permanently.

— Tapas Sharma (@oldengold) August 4, 2019
#2
Very good message.
And yes, Police and Public should also live like friends.#HappyFriendshipDay2019

— देशभक्त तारा सिंह (@IamTaraSingh) August 4, 2019
#3
मैं हमेशा हेलमेट ओर सीट बेल्ट का प्रयोग करता हूँ,सभी को यही सलाह देता हूँ,क्योंकि सुरक्षा अपनी है पुलिस की नही।

— abhishek​ abhi🇮🇳🇮🇳 (@abhifir) August 4, 2019
#4
Wow.. Nice couples of friends. Great way of celebrating friendship.
Thanks UP POLICE..

— vinod mishra (@vinod9715) August 4, 2019
#5
Good creative for a police department. Keep connecting

— Anand Prakash (@AnandPRA) August 4, 2019
#6
बेहतरीन

— [email protected] (@fromgogiagmail1) August 4, 2019
#7
The best message.

— Ashok kumar (@Ashokku31262301) August 4, 2019
There is no denying the fact that many people lose their lives due to road accidents and a number of lives can be saved if traffic rules are followed properly.
We also request our readers to abide by the traffic laws and be safe on the roads.
How did you find the tweet of the UP Police? Let us know.
Share Your Views In Comments Below