Humour
Upset Fans Vent Their Frustration On India's Exit From T20 WC 2021 Through Hilarious Memes
The poor manner in which the Indian cricket team performed in the ongoing ICC T20 World Cup 2021 was not expected even by their critics and now India is officially out of the race of semi-finals as well as from the tournament. The Indian squad's hope of entering semi-finals nose-dived after it lost its first two matches against Pakistan and New Zealand but still there were some bleak hopes left which also got quashed after New Zealand defeated Afghanistan yesterday in a league match.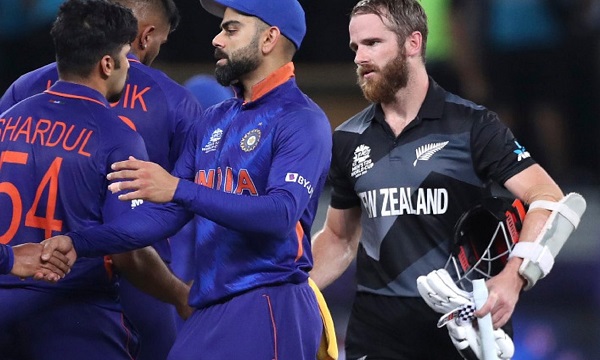 While many online users are slamming and making fun of the skipper Virat Kohli and team India, the true Indian cricket fans are still standing in support of their team, however it is also true that they are highly disappointed with such performances. The Indian side entered the tournament as the favorites to win the World Cup but two bad games spoiled everything for them.
Netizens also didn't leave the chance of having some fun even at such a sad time and many of them showed their creativity by means of hilarious memes and jokes in regard to India's ouster from the T20 World Cup.
Here are some of the selected reactions:
#1
Sigh.. #NZvAFG #T20WorldCup pic.twitter.com/Nm6LqIjZxU

— Wasim Jaffer (@WasimJaffer14) November 7, 2021
#2
India's campaign at the #ICCT20WorldCup pic.twitter.com/VhsdiQld8I

— Virender Sehwag (@virendersehwag) November 7, 2021
#3
Exclusive photo via SM. #TeamIndia pic.twitter.com/YkdQtghoKL

— Utkarsh Singh (@UtkarshSingh_) November 7, 2021
#4
Team India rushing toward
"Mumbai Airport" 🙂#NZvAFG #TeamIndia pic.twitter.com/aSfz1tEy4P

— Mahi 🦋 (@Mahich_07) November 7, 2021
#5
Indian Cricket Team #NZvAFG #TeamIndia pic.twitter.com/SX0kLPauxS

— Tahreem🌸 (@tweetsbytahreem) November 7, 2021
#6
Indian cricket team fans waiting at the airport #NZvAFG pic.twitter.com/ml7f5UNkrh

— Mehrtweets (@mehrtweets_) November 7, 2021
#7
Every Indian right now after knowing
Team India going #Mumbaiairport
Indian Fans Reaction 😭 #NZvAFG #AfgvsNZ pic.twitter.com/4Za5TUarKI

— Ashutosh Srivastava (@ashutosh_sri8) November 7, 2021
#8
Every indian fans condition #NZvAFG pic.twitter.com/6V0kxdwHMn

— Cric kid  (@ritvik5_) November 7, 2021
#9
Indians after watching Afghanistan performance#AfgvsNZ #NZvAFG pic.twitter.com/3DBP5yAMMG

— MoMo🥟 (@diimplegirll) November 7, 2021
#10
#IndianCricketTeam#NZvAFG
💔 pic.twitter.com/ieFRpf57si

— Kuldeep Chaudhary (@sarcastic_budd) November 7, 2021
#11
Fans at the Mumbai Airport when #TeamIndia arrives pic.twitter.com/Zvd6wk3Xqh

— Hardik Sahani (@hardiksahani17) November 8, 2021
#12
#NZvAFG
Rohit,Kohli and Dhoni on their way to India : pic.twitter.com/8419ZChqKE

— Deevine 07 (@dee_vine07) November 7, 2021
#13
#NZvAFG Be Ready Bois 🙂 pic.twitter.com/Uq9PKBqjHh

— Rishi ☺ (@Rishiicasm) November 7, 2021
#14
Back to home 🤣🤣🤣🤣have a safe journey ..#TeamIndia pic.twitter.com/XOh6o6iZs1

— Ayesha (@Ayesha58621482) November 7, 2021
#15
Indian fans right now👇#NZvAFG#TeamIndia pic.twitter.com/g82Jvvl2mO

— Khan Hyyatt (@KhanHayatPathan) November 7, 2021
The Indian cricket team will play its last league match today against Namibia at Dubai International Stadium and after that, the Indian players will pack their bags and return to India. This will be the last match of Virat Kohli as the skipper and of Ravi Shastri as the head coach in view of the fact that Virat Kohli has earlier announced about quitting captaincy of the T20 cricket post the T20 World Cup while Shastri's tenure has also come to an end now.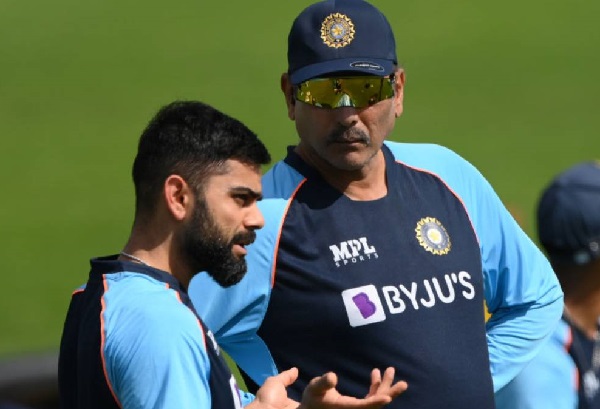 Meanwhile, there are also reports that the Board of Control for Cricket in India (BCCI) is planning to remove Virat Kohli from the captaincy of ODIs and appoint one skipper for ODIs and T20Is. Rahul Dravid, the former Indian cricketer who is referred to as The Wall by his fans, has been appointed as the new head coach of the Indian cricket team.
Hopefully we will win an ICC trophy soon under the captaincy of the new captain of team India.