Humour
Uttarakhand CM Says America Enslaved India For 200 Years, Sparks Meme Fest On Twitter
The new chief minister of Uttarakhand, Tirath Singh Rawat is making headlines for all the wrong reasons lately. Earlier he created a controversy when he slammed the women who wear ripped jeans as he asked what message such women would give to the society and what ethics they would give to their children. Not just common people but many celebs criticised Tirath Singh Rawat for his statement and #RippedJeans trended on the micro-blogging site Twitter as women started posting their photos while wearing ripped jeans.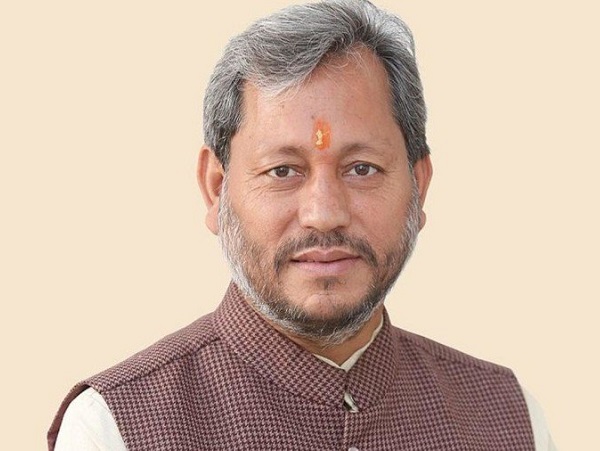 Recently, the Uttarakhand chief minister made one more goof-up when he said that America ruled India for 200 years. While speaking in an event, the CM Tirath Singh Rawat says that in comparison to other countries, India has been dealing with the coronavirus pandemic in a far better manner. He adds that America which ruled over India for around 200 years and also ruled over other countries is having trouble in handling the pandemic at the moment.
#WATCH "…As opposed to other countries, India is doing better in terms of handling #COVID19 crisis. America, who enslaved us for 200 years and ruled the world, is struggling in current times," says Uttarakhand CM Tirath Singh Rawat pic.twitter.com/gHa9n33W2O

— ANI (@ANI) March 21, 2021
Click to watch this video directly on Twitter
This is certainly a goof-up because everyone is aware of the fact that it was British and not Americans who enslaved India and many other countries of the world. Needless to say, this was more than enough for meme makers to show their creativity and Twitter was soon flooded with memes and jokes trolling Tirath Singh Rawat. Here are some of the selected reactions:
#1
Me to #TirathSinghRawat 👇🏻

😂😂😜😜 pic.twitter.com/oTPYAFJnvV

— बाबूराव गणपतराव आप्टे (@baburao__aapte) March 22, 2021
#2
Such a funny guy..😄#TirathSinghRawat

pc-Sm pic.twitter.com/9HcjZoKAty

— Vikram Kumar Yadav (@Vikram__IND) March 22, 2021
#3
#TirathSinghRawat makes foolish statement !

Meanwhile Biplab Deb starts trending on twitter 😌 pic.twitter.com/5HgstWo9uV

— ROFL Raju 🏹 (@Rofl_Raju_) March 21, 2021
#4
We were under America for 200 years🤔🤔#TirathSinghRawat pic.twitter.com/2eM6JAORxN

— Kriti Naithani (@KritiNaithani) March 22, 2021
#5
#TirathSinghRawat – A Wonderful Historian pic.twitter.com/trn8GngGyU

— Prof.Tillu (@TilluRofl) March 21, 2021
#6
#TirathSinghRawat will be our rising star in Komedy industries 😄 pic.twitter.com/XAwqCn7lB8

— ravneet atwal (@ravneetatwal5) March 22, 2021
#7
— Pakodewala🍲 (@Pakodewalaa) March 21, 2021
#8
Meme Credit ~ @staribo pic.twitter.com/MklcArOWl0

— Ammar Akhtar (@FakirHu) March 22, 2021
#9
USA : No we didn't enslave India they were Britishers.

Meanwhile : Uttarakhand CM Tirath Singh Rawat to USA 😂#TirathSinghRawat pic.twitter.com/gp1ghDmaaQ

— Deepak Singh (@DEEPAKdasak21) March 22, 2021
#10
#TirathSinghRawat After Trolling

le Tirathsingh pic.twitter.com/49OA0XEise

— Amitabh bachpan (Parody) (@bachpanamitabh) March 21, 2021
#11
#TirathSinghRawat to the history books pic.twitter.com/8jRwkqZ5Kn

— Abdullah Siddiqui(2.1 K) (@abdullah056786) March 22, 2021
#12
Just one Question to #TirathSinghRawat 🙄 (Audio)* pic.twitter.com/ay2tjHZwYF

— Priyanshi (Naam hi kaafi Hai) 😉 (@y_priyanshi) March 21, 2021
#13
History teacher of #TirathSinghRawat after hearing 200 yrs of American rule in India

— Intekhab Alam (@Bhola4U) March 22, 2021
#14
#TirathSinghRawat #indiafor200#UttarakhandCM trying to entertain public. Meanwhile Rahul Gandhi,one of the best in business pic.twitter.com/JaS0RKV1oK

— Pankaj Shrimali (@Puntershrimali) March 21, 2021
#15
After watching Biplab Deb speeches.#TirathSinghRawat : pic.twitter.com/18lpENoMeH

— Tweeting Quarantino (@rohitadhikari92) March 21, 2021
Well if this was not enough, Tirath Singh Rawat once again attracted haters when he was talking about the good manner in which the Modi government handled the COVID-19 outbreak and helped the poor by providing 5 kg ration free on one unit. He added that a family of 10 got 50 kg ration while 20 members got 100 kg but there were some who were jealous of those who got 100 kg because they got only 10 kg (as they were 2 members). He said that such people should have given birth to 20 kids when it was the time and then took a jibe at them by asking why they gave birth to 2 only.
Here is the video in which you can hear him:
#WATCH हर घर में पर यूनिट 5 किलो राशन दिया गया।10 थे तो 50 किलो, 20 थे तो क्विंटल राशन दिया। फिर भी जलन होने लगी कि 2 वालों को 10 किलो और 20 वालों को क्विंटल मिला। इसमें जलन कैसी? जब समय था तो आपने 2 ही पैदा किए 20 क्यों नहीं पैदा किए: उत्तराखंड CM मुख्यमंत्री तीरथ सिंह रावत pic.twitter.com/cjh2hH5VKh

— ANI_HindiNews (@AHindinews) March 21, 2021
Click to watch this video directly on Twitter
The coronavirus pandemic is once again gaining speed and the COVID-19 positive cases are on the rise. The biggest setback is that the chief minister Tirath Singh Rawat has been tested COVID-19 positive. He informed about it through his official Twitter handle and asked everyone who came in contact with him in the last few days to get tested.
Get Well Soon CM Tirath Singh Rawat!
Share Your Views In Comments Below