Sports
Venkatesh Prasad Counters Dravid & Rohit's Comment On KL Rahul's Record In A Series Of Tweets
There is no denying the fact that the Indian cricket team has taken a lead of 2-0 in the ongoing 4-match test series against Australia but many cricket fans are still trolling the Indian team management as they are not happy with the constant support given to Indian opener KL Rahul despite numerous failures. The former Indian cricketer Venkatesh Prasad has also criticised the team management heavily for backing the Karnataka cricketer, saying that he has been selected on the basis of favouritism, not on the basis of performance.
Earlier, Venkatesh Prasad didn't hesitate in stating that KL Rahul's inclusion in the team is injustice to other cricketers who are in great form or performing superb in domestic cricket. Many felt that KL Rahul would be dropped from the team after he failed to perform in the first two test matches against Australia but surprisingly, the skipper of the IPL team Lucknow Super Giants has been included in the team for the remaining two test matches as well, however he has been sacked from the post of the vice-captain.
The head coach Rahul Dravid and skipper Rohit Sharma have made it clear that they will keep on supporting KL Rahul as he has the potential and they believe that he will be back among runs soon. Whenever they are asked the reason behind supporting KL Rahul, they talk about his overseas record including the two centuries that he scored in 2021 against England and South Africa.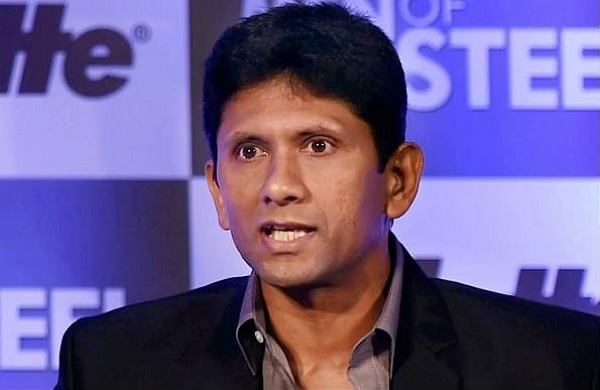 Now in a series of tweets, Venkatesh Prasad has tried to prove that the reason given by the head coach and skipper is baseless and there are other batters such as Mayank Agarwal, Shikhar Dhawan and Ajinkya Rahane who have better overseas record.
Here are the tweets by Venkatesh Prasad:
There is a view that KL Rahul has an outstanding overseas Test record. But stats speak otherwise. He has a test avg of 30 overseas in 56 innings. He has scored 6 overseas centuries but followed it up with a string of low scores that's why averaging 30. Let's look at a few others pic.twitter.com/MAvHM01TcY

— Venkatesh Prasad (@venkateshprasad) February 20, 2023
Shikhar Dhawan has the best overseas average amongst recent openers. Avg of nearly 40 with 5 100's. Though he too hasn't been consistent in Test but had Outstanding centuries in SL and NZ, plus a much better home record. pic.twitter.com/rH94R0a3A0

— Venkatesh Prasad (@venkateshprasad) February 20, 2023
Mayank Agarwal after the brilliant start in Aust did struggle in away test matches.But he has by far the best home record. Avg of nearly 70 in 13 innings,2 double 100's & a 150 on a Wankhede pitch where everyone else struggled. Great against spin & had a prolific domestic season pic.twitter.com/EJOsZEbOCP

— Venkatesh Prasad (@venkateshprasad) February 20, 2023
Shubhman Gill has had a brief international career and in 14 overseas innings averages 37, with his 91 at Gabba amongst the best overseas 4th innings and has been in outstanding form .

— Venkatesh Prasad (@venkateshprasad) February 20, 2023
And if overseas performance is a criteria, Ajinkya Rahane despite being out of form and also inconsistent before being dropped had obe of the best overseas Test record, averaging over 40 overseas in 50 test matches. Was out of form and dropped … pic.twitter.com/2Uj5YZe9Cr

— Venkatesh Prasad (@venkateshprasad) February 20, 2023
However, Venkatesh Prasad also writes that if KL Rahul is given a chance in the third test match, he has the best chance to get back in form in Indore and silence all the critics including him (Venkatesh Prasad) otherwise he should play county cricket, give good performances and make a comeback in the team.
But with KL being retained for the remaining 2 test matches, if he is picked in the playing 11, Indore is his best chance of coming back to form and silencing critics like me. Else needs to play county cricket, perform well and make a comeback in the Test side.

— Venkatesh Prasad (@venkateshprasad) February 20, 2023
Though there are some reports that Shubman Gill is all set to replace KL Rahul in the third test match, nothing can be said with confirmation as of now.
Should KL Rahul get one more chance? What do you think? Let us know your opinion in this regard.
Share Your Views In Comments Below