Technology
Video Of Driverless Bike Goes Viral On Social Media, Even Anand Mahindra Reacts
There is no shortage of talent in India and sometimes we stumble upon such acts or videos that make us wonder how it can be possible or only one word comes in our minds after watching them, i.e., magical!
In a video which is going viral on social media, a man is seen sitting on the backseat of a motorcycle which is running at a pretty good speed on the road but surprisingly, no one is seen riding it or in other words, the bike is riderless.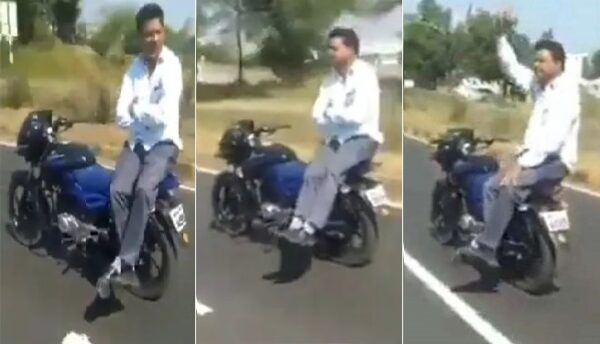 It may sound difficult to believe but it is true that there is no rider on the bike and still the person sitting on the backseat is very relaxed. The video appears to have been shot by another rider who also questions the person on the backseat as to how it is happening. In reply, the man just smiles and later on gives his affirmation when the man who was shooting calls it the magic of God.
First of all, watch the video:
Elon Musk: I want to bring driverless vehicles to India.

Meanwhile India… pic.twitter.com/9YSFg0bYkW

— Dr. Ajayita (@DoctorAjayita) October 19, 2021
Click here to watch this video directly on Twitter
The video was also noticed by the chief of Mahindra Group, Anand Mahindra who is known for sharing unique and innovative clips on the micro-blogging site Twitter.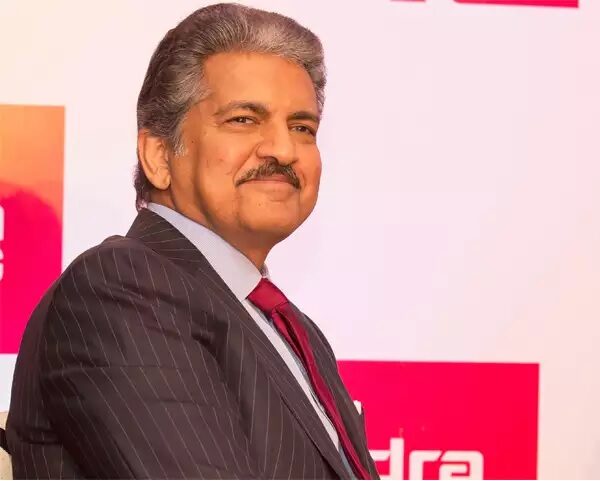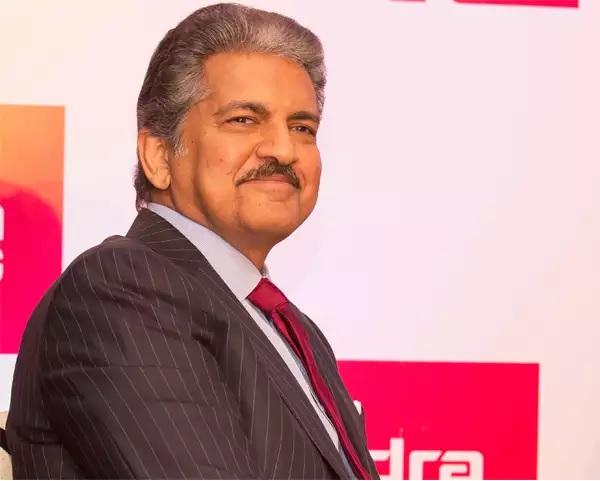 He liked the video and shared it with caption, "Love this… Musafir hoon yaaron… na chalak hai, na thikaana.."
It loosely translates to, "I'm just a traveler, there's neither a rider nor a destination."
Love this…Musafir hoon yaaron… na chalak hai, na thikaana.. https://t.co/9sYxZaDhlk

— anand mahindra (@anandmahindra) October 20, 2021
The video has been watched by more than 5 lakh people and while it has made people confused as to how it can happen, there are many who have slammed Anand Mahindra for sharing such videos in which a person is indulged in acts which are not safe. Netizens also opine that there is always a risk of youngsters trying to copy such acts and get injured or lose their lives and hence, Anand Mahindra should not promote this kind of content, even though it has been shared on a funny note. Besides, some also talk about Elon Musk and his ambition of launching driverless vehicles.
Here are some selected reactions:
#1
Great riding skills sir

— Atmanirbhar Er ashish 🇮🇳🇮🇳🇮🇳🇮🇳 (@ashish_dagwar) October 20, 2021
#2
A miracle that will give @elonmusk a good amount of chills @AboutIndia

You should retweet this @PadmajaPawar 😎

— Velroy Athaide (@_VelroyA) October 21, 2021
#3
Such morons put life of other people on road in danger along with their own. Not good to promote such stunts. Mahindra as a brand has always promoted the cuase of Road Safety.

— Arun Bothra 🇮🇳 (@arunbothra) October 20, 2021
#4
This is risky stunt ride we shouldn't appreciate such act with no preventive safety in place first. Would have appreciated a tweet, with the instructions to follow a safety disclaimer to not attempt such stunt withot wearing a riding gears.

— Manish Sam (@mAnishhastir) October 20, 2021
#5
Mr Mahindra with due respect, you shouldn't be promoting any such idea, which is may cause an accident.

This isn't funny. This is dangerous.

— Tushar (@tushar) October 20, 2021
#6
Sardar Ji always best 🔥😂 pic.twitter.com/hMELvlujXl

— The Madhya Pradesh Index 🇦🇲⚽🇮🇳 (@theMPindex) October 20, 2021
#7
This is dangerous and irresponsible, ideally shouldnt get your attention if ir does then infact should be to educate on road safety, as auto co you know highest deaths in india are due to road accidents

— vikram salvekar (@vikramsalvekar) October 20, 2021
What is your take on this video? Let us know your views.
Share Your Views In Comments Below