Videos
Video Of This Little Kid Copying Michael Jackson's Thriller Moves Is Winning Hearts On Twitter
Michael Jackson, the King of Pop, may not be in this world physically but he is still alive in the hearts of his fans. Even today when we talk about the great dancers, it is impossible not to talk about MJ so it is no surprise that even the kids of today are watching Michael Jackson's videos and copying his moves.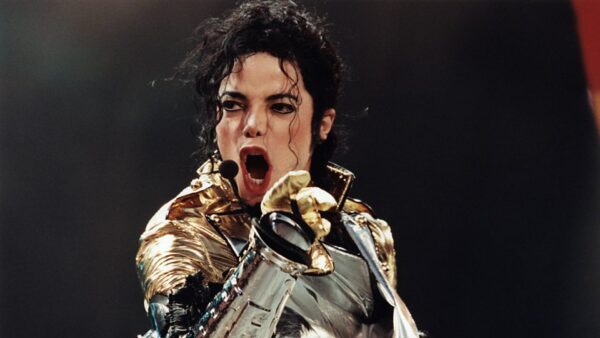 A video is going viral on the micro-blogging site Twitter in which a kid is seen watching MJ's Thriller on television and he is trying to copy the moves. The little boy is also wearing the Thriller jacket that was worn by MJ for his video.
First of all, watch the video:
my brother thinks he's michael jackson and he got a jacket to match🤣😍 pic.twitter.com/IOVPaUzio9

— kalie (@KalieTafoya) August 13, 2019
Click here to watch this video directly on Twitter
This video has been shared by a Twitter user Kalie with caption, "My brother thinks he's Michael Jackson and he got a jacket to match🤣😍".
The video has gone viral as it has been liked by more than 250K viewers and shared for over 75K times. Many online users loved it while some people were amazed to see that the little kid was not afraid of the monsters and zombies shown in the music video.
This is how Twitter praised the boy for his adorable moves and love for Michael Jackson:
#1
send love to your little brother the mini MJ ! how lovely

— Dom (@Dom10155252) August 13, 2019
#2
Only one person can be dead for 10 years, have so much BS controversy and still be able to influence new generations.
This is absolutely adorable. He's so talented ❤️

— Cece 💖 (@cece98248474) August 13, 2019
#3
Michael Jackson would've adopted him if he was alive! He's an inspiration to many! His legacy was built to survive! Long live the King! ❤️❤️❤️

— Nan Raghav (@NanRaghav) August 14, 2019
#4
My nephew loved MJ too !! ❤ his mom made him that jacket ❤❤❤ pic.twitter.com/2SyycqT6F0

— Sammy (@Sami_1993) August 14, 2019
#5
Adorable!! He's got the moves down for sure, but what stands out for me is that a kid his age is not the least bit fazed by the monster make-up & zombies. At that age, my kids were a little bit scared watching. At 31, 29 & 26, they recently got over it. 😂

— 🤔 Hmmm (@Hmmm37839943) August 13, 2019
#6
Adorable! And that jacket 👌 He's killing it!

— Brianna Reeves (@PirateBL_R) August 13, 2019
#7
This part killed me 😂. He was on key and everything 🔥😂😂 pic.twitter.com/yHPcyTV8N4

— C A S A N O V A 🙏🏾🍷™ (@HGHRCLSSDJONES) August 14, 2019
#8
Aww bless him.. Michael Jackson definitely inspires people..

— paul colebrook (MJcool) (@paulcolebrook14) August 13, 2019
#9
Michael Jackson watching this kid from heaven pic.twitter.com/ozn2fMHLEa

— 🐦 (@mostly_fungible) August 14, 2019
#10
He does it better than l and I've been trying since the video first came out .😂

— keymya (@keymya3) August 14, 2019
Kalie posted one more video in which her brother is seen saying, "I am Michael Jackson".
— kalie (@KalieTafoya) August 13, 2019
Too cute to miss! What do you say?