The Indian cricketer Virat Kohli is back in form and he gave his fans a lot to cheer after he scored his 71st century in the T20I match against Afghanistan which was played at the Super Four stage of the Asia Cup 2022. Though India has already been knocked out of the tournament, Virat Kohli coming back in form and ending his century drought of 1020 days is something which is equivalent to winning the Asia Cup for his die-hard and loyal fans.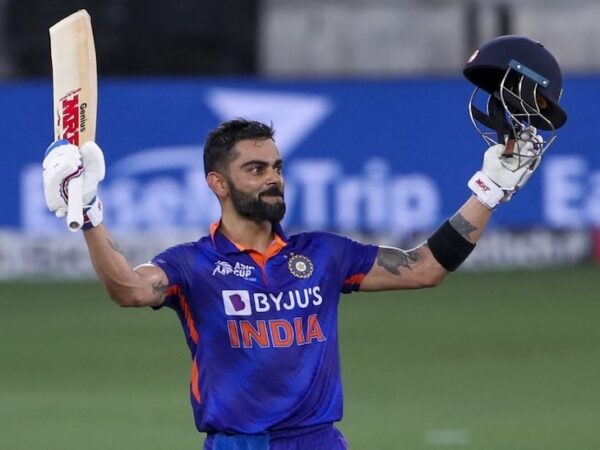 The match which India won by 101 runs was played on 8th Sept 2022 at Dubai International Stadium. In that game, Virat Kohli scored 122* runs in 61 balls and his innings included 12 fours & 6 sixes. With this, he has also surpassed Rohit Sharma in terms of scoring the highest individual score by an Indian.
Soon social media was flooded with reactions as his friends, fans and followers started congratulating the former Indian skipper but one comment which attracted the most attention was from the former South African cricketer AB de Villiers. ABD and Virat Kohli share a pretty good bond as they have played together for Royal Challengers Bangalore for many years and they both not only celebrate each other's success but also support each other in tough times.
As it was quite obvious, AB de Villiers also made a post to congratulate Virat Kohli; the South African legend posted a photo in which he can be seen sitting on the driver's seat of a scooter while Virat Kohli is sitting in the side car.
Take a look at the pic: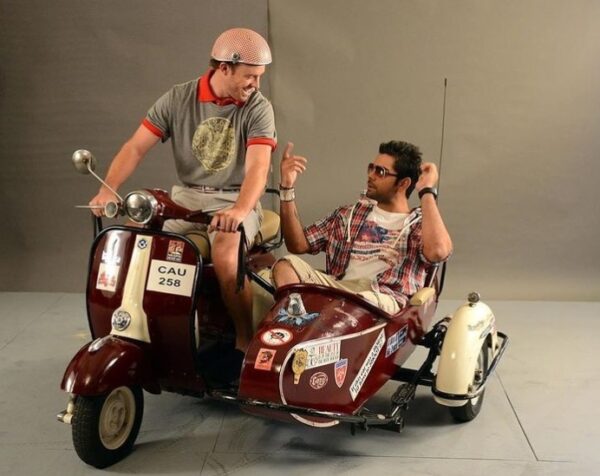 AB de Villiers captioned the post as, "With his 100 today I thought I'd share this memory Top knock today my friend. Many more to come".

Check out the post:
https://www.instagram.com/p/CiQUzuOove9/?utm_source=ig_embed&ig_rid=c8131b0f-779a-4b11-9e81-c8b28462e0bb
Virat and Anushka were quick to react on this post; the actress seemed a little surprised as she wrote, "Oh my God":

Kohli had a hearty laugh and he thanked his friend by writing, "Thanks Biscuit, Love you"!


Virat Kohli dedicated this innings to his wife and his daughter Vamika; he added that staying away from cricket gave him time to observe many things around him and he said that he talked about Anushka because she was the one who stood by him through this tough phase and saw his raw side all through this time. He also said that Anushka kept on guiding him and also put things in right perspective for him which helped him come back as a relaxed person.
Virat's form was a great concern for the team management as well and hopefully he will contribute well in the T20 World Cup in India's win.