Sports
Virat Congratulated Women's Team For Reaching ICC T20 WC finals, Twitter Called Him Panauti
The manner in which the Indian women cricket team is playing, there is no doubt that the stadiums will be packed with crowd in their matches and they will be at par with the Indian Men cricket team in terms of popularity, fan following and payment as well. The women in blue team led by Harmanpreet Kaur have reached the finals of ICC T20 World Cup for the first time since the T20 World Cup started in 2009.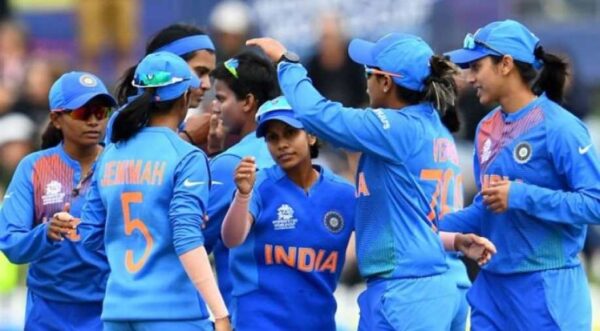 Team India faced the England team in the semi-finals but reached the finals without even toss taking place. The match was called off due to the continuous rainfall that took place in Sydney Cricket Ground and as the Indian team won all its matches in the tournament and was at the top of the points tally, its berth in the finals got reserved pretty easily. As per the rules made by ICC for the T20 World Cup, minimum of 10 overs/side should be played in order to consider it as a game and no reserve day has been allotted for the semi-finals.
The England skipper Heather Knight was not quite happy with the fact that no reserve day was allotted for the semi-finals and she has earlier also expressed her unhappiness over the volatile nature of English climate. On the other hand, Harmanpreet Kaur, the Indian skipper, said that having a reserve day will be good for the tournament but she also said that all the teams knew about the no-reserve day policy from the very beginning and that is why, her team made it a point to win every match and left nothing to chance. The Indian women's team has come so close to the title for the first time as they had reached the semi-finals in 2009, 2010 and 2018 but were not able to reach the finals.
The whole India is proud of the Indian women's team and many fans took to Twitter in order to congratulate the women cricketers including the skipper of Indian men's team Virat Kohli who wished them luck and wrote, "Congratulations to the Indian Women's team on qualifying for the @T20WorldCup final. We are proud of you girls and wish you all the luck for the finals. @BCCIWomen"
Congratulations to the Indian Women's team on qualifying for the @T20WorldCup final. We are proud of you girls and wish you all the luck for the finals. 🇮🇳👏 @BCCIWomen

— Virat Kohli (@imVkohli) March 5, 2020
The Indian Twitterati is not much happy with Virat Kohli at the moment because of the miserable performance of team India in the New Zealand tour. Virat also had a pretty bad tour with bat but what could have irritated the fans more was the controversy that erupted because of the aggressive behaviour of Virat.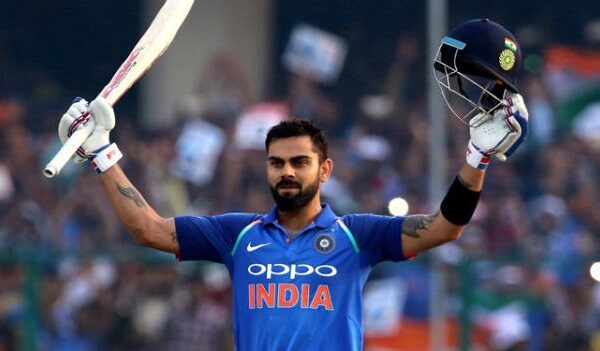 There were some fans who went on to call him "Panauti" for every team as they are of the opinion that whenever he has congratulated a team, that team has lost in the next match and has got ousted from the tournament. Twitter has trolled Virat Kohli mercilessly for his tweet and here are some selected reactions:
#1
Reham Kar le bhai ..panuti laga Diya na 😐🙃🙃

— Mahi🆒 (@183_mahi) March 5, 2020
#2
Hope Indian team wins the final. Because everytime kohli wishes anyone, they lose😂🤣😂. Recently, u-19 team

— Iron Hitman Sharma 45 (@IronHitman) March 5, 2020
#3
Panoti master 😂

— 🆁🅾🅷🅸🆃🅢'🅺🅸🅽🅶🅳🅾🅼 (@ImRo45Kingdom) March 5, 2020
#4
lag gai lanka ab .😔😞

— Mera Ghanta (@MeraGhanta) March 5, 2020
#5
Firse har jayega lagta hey.
Kiyun wish kar diya tune

— Pramit Sen (@myslf_pramit) March 5, 2020
#6
something you couldn't do. Women's team > Men's team

— Nikhil (@iNikhil) March 5, 2020
#7
Panouti laga diya na phir 😤

— Anant (@_Aawarahun) March 5, 2020
#8
Lag gayi Panauti 🤦🏻‍♂️
Yeh WC bhi gayi 😐

Why Virat why ???
Ladkiyon Ko to chodd dete 😏

— Cricket🏏Fanatic😍 (@CricketSaish237) March 5, 2020
#9
Bhai tu wish mat kr jab bhi wish krta h team haar jati h

— Being Ajay (@BeingAjay18) March 5, 2020
#10
Abe panauti ,apna panauti apne tak rakh…tu jb v wish krta hai team har jati hai ….Tu to khud Men's ka icc title nhi jeet pa rha….Wapas le apna wish…All the best Champion 💪💪 @BCCIWomen

— Wasim Akhtar (@wasimak219) March 5, 2020
#11
Bhaakkkk saale yahi to nahi karna tha
Ab ye final bhi gaya

— Syncin🕗 (@TWEETSASHWINN) March 5, 2020
#12
Laga di na panuti 🤦

— [email protected] (@upperwala) March 5, 2020
#13
Kash hum bhi tum logo ko aisa bol sakte 💀

— Àhir (@im_hereXD) March 5, 2020
#14
Learn from them how to qualify in finals

— sumanth joglekar (@sumanth4u053) March 5, 2020
#15
Tum kab pahuchoge or jeetoge #ipl and #IccEvents

— Vaibhav (@vaibhavtarab16) March 5, 2020
The Indian skipper may have been touted as one of the best captains but India has never won an ICC title under his leadership. But do you think trolling Virat for his tweet was needed?
Share Your Views In Comments Below