Sports
Virat Kohli Asks For 4th Run While Pujara Tries To Complete 3rd. Watch The Hilarious Video
Virat Kohli is easily one of the fittest cricketers in the world and enjoys a huge fan following for it. People love to watch him hitting long sixers and running between the wickets really fast.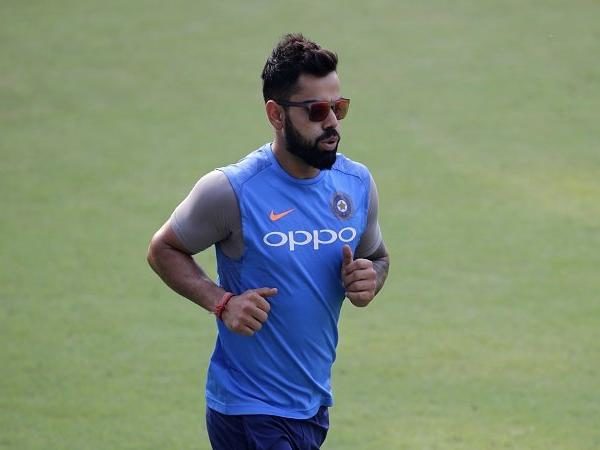 Virat Kohli recently turned vegan and it inspired so many people. It was a clear message to the world that you can stay fit without being cruel towards animals. However, what happened recently has made people question if Virat has really turned vegan.
During the 3rd test match between India and Australia, Virat showed such a great level of his fitness that people had doubt about his diet.
It was 120th over of the match and Virat flicked an overpitched ball from Pat Cummins. Now Virat showed a really fast running between the wickets here, so much so that other batsman Pujara found himself lagging. While Virat completed his 3rd run and asked Pujara to run for 4th, he was still running for the 3rd. This was such a funny incident and makes for an interesting watch. Have a look:
That slow mate that can't keep up with you between wickets 🐢🐢🐢

LIVE #AUSvIND: https://t.co/zixhmu24lv pic.twitter.com/eQdCPGHPny

— Telegraph Sport (@telegraph_sport) December 27, 2018
Click Here to watch the video directly on Twitter.
Isn't that interesting? Have a look at some of the reactions:
#1
Kohli is Lying. He Can't Be Vegan #AUSvINDpic.twitter.com/VOW5KRCvEF

— Jυɳeɗ ….!! (@Marvellous_Capt) December 27, 2018
#2
Is this time for knee replacement ? 🤔
OR shilajit will work ? 🐢🐇#AUSvIND

— Vanakkam (@Sanjay_0112) December 27, 2018
#3
Bhai apna chautha Lene ke liye bhi tayyar that .😂😂

— Manik Dutt (@ManikDutt3) December 27, 2018
#4
This is big strength of kholi collect the run between wickets

— உன்னைபோல் ஒருவன் (@PorkaipandiyanR) December 27, 2018
#5
@imVkohli run machine 🏃

— Ëzhïlarasan Gsm (@EZHILARASAN97) December 27, 2018
#6
But makes more runs…It's literally the rabbit – tortoise tale

— Zentropy (@singhghanshyam) December 27, 2018
What's your take on this?
Share Your Views In Comments Below