Sports
Virat Kohli Breaks Silence For First Time After Quitting Captaincy, Cites Dhoni's Example
The Indian cricketer Virat Kohli left everyone in a shocked state when he announced his decision of giving up test captaincy after India lost the 3-match test series to South Africa by 2-1 as he is the most successful test captain India has ever had. The Indian cricket team played 68 test matches under Kohli's leadership and won 40 out of them. Not just this, it was under Virat's captaincy that India achieved the number one rank in the ICC test rankings in October 2016 and retained that position till March 2020 (42 months) which is certainly a very big achievement to his name.
The Indian squad also won many test series both at home and away under Virat Kohli's leadership and he also took India in the finals of the World Test Championship 2020-21, though India lost the finals to Kane Williamson led New Zealand. Virat Kohli had also given up his T20 captaincy after the ICC T20 World Cup 2020 and after that, Rohit Sharma replaced him as the ODI skipper.
Recently during an interview, Virat Kohli talked about his captaincy saga for the first time. He stated that a person should have complete understanding of what the target is for which he has been given the responsibility and whether you have achieved that target or not. There is a time frame for everything and a person should know about that and if you are able to contribute more as a batsman, you should be proud of that.
Virat Kohli gives a reference of the former Indian skipper MS Dhoni when he says that it is not necessary to be the captain of the team to be a leader. He added that it was not like that MS Dhoni was not a leader when he was in the team because everyone wanted to take advice from him. He also says that winning or losing is not in our hands but striving for excellence and becoming better by each day is something that we can do.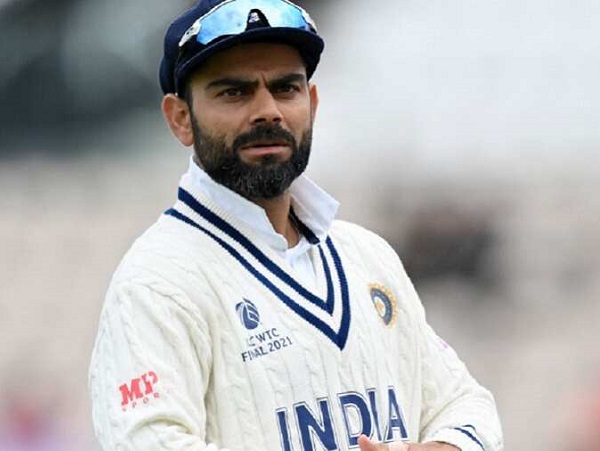 Talking about his role in the team which has changed in the recent times, the former Indian skipper says that he will have to accept the new roles and the new chances that he will get. He said that he used to think like a captain even when MS Dhoni was the skipper or when he was just a player in the team.
The Indian cricket fans are quite unhappy with Virat Kohli quitting captaincy but as many former cricketers have said that even if we did not like the decision, we should respect it.
Share Your Views In Comments Below