Sports
Virat Kohli Made Fun Of Joe Root's Mic Drop Celebration. This Is How Joe Reacted To It
The ongoing Ind vs England 1st test match has become an interesting one. It didn't start off well for Team India but soon Virat Kohli turned the game around by running out Joe Root.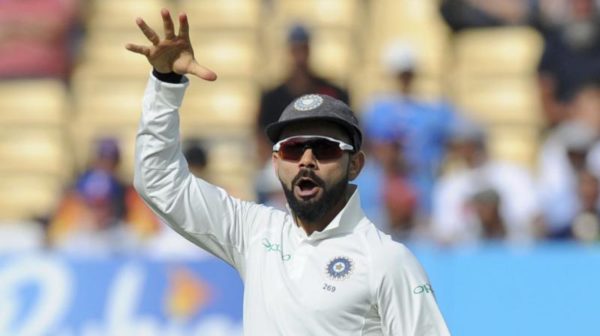 Not that the wicket, but also Virat's way of celebration created waves on social media. Virat was seen having fun by mocking Root's mic-drop celebration, which he did after winning the ODI series.
Joe Root had received criticism for this and now he has reacted on Virat attempting it. Talking about it he said that he didn't see it in the middle but did catch it later in the night. Calling it just fine he has said that it makes Test cricket a spectacle. He also said that it's good to see this kind of entertainment and he looks forward to the upcoming days in the match.
England's team scored just 287 in the first innings and went all out. India is playing right now and let's see how it goes. Are you watching the match?
Share Your Views In Comments Below