Brands
Virat Kohli Mercilessly Slammed For Promoting A Brand At A Time When Atal Ji Left The World
Things are not going right for the Indian skipper Virat Kohli as he is being criticised for his poor captaincy and bad decisions in the test matches against England. As we all know, Kohli is a big celebrity and he endorses many brands but his one promotional tweet has earned him the wrath of countrymen.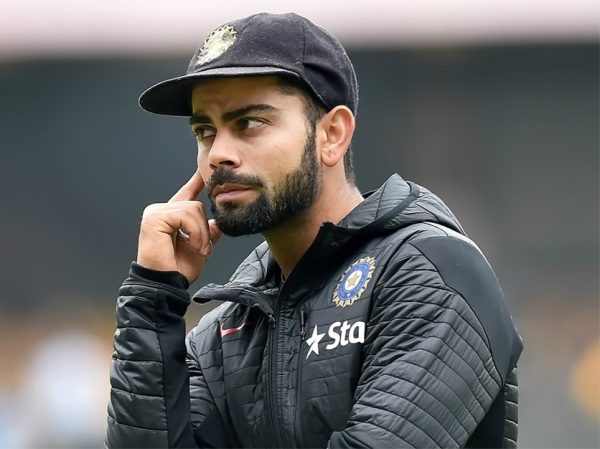 The former Prime Minister Atal Bihari Vajpayee left the world on 16th August, 2018, and when Twitter was flooded with emotional messages paying tribute to the great politician, the official Twitter handle of Virat Kohli made a promotional tweet for a brand Wrogn.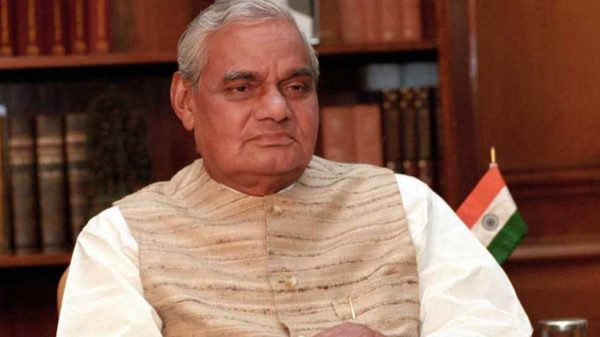 There was a video in the tweet that was posted with caption, "When you want it all Wrogn, there is only one place to get them. Visit http://wrogn.in and #StayWrogn #ShopNow @StayWrogn".
Check out the tweet:
When you want it all Wrogn, there is only one place to get them. Visit https://t.co/hpfPL9G36I and #StayWrogn #ShopNow @StayWrogn pic.twitter.com/TJjvEaIIid

— Virat Kohli (@imVkohli) August 16, 2018
Click here to watch it directly on Twitter
Virat's fans expected him to tweet something about the late PM Vajpayee Ji but this promotional tweet at such time made them angry and they slammed him mercilessly. Here are some selected tweets:
#1
U just promoted the brand in very wrong time. It's the time when India is Mourning the passing away of its great Statesman, you the leader of one of the sports beloved by billions wants to promote a brand. 🙏🙏🙏 God give some sense to you.

— Narender Negi (@narendernegi11) August 16, 2018
#2
India lost her most respectful leader nd ye bnda paisay chapnay m lga pda hai what's wrong with u man😡😡😡😡😡😡

— Kr Rahul Rj (@KrRahulRj1) August 16, 2018
#3
Dhikkar h teri zindagi pe thuu….

Hamare Desh ki dhadkan ( atal Bihari ji ) ruk gyi or tu advertising me lgg raha h or kamana to kamna isko tu kharch videsh me jakr sadiyo me krta h thhuuu me sarminda hu ki tu hamari Indian team ka caption h sach me tujhse achha to Dhoni tha

— Ved Dhaker (@DhakerVed) August 16, 2018
#4
Bhai atal ji nhi rhe unke baare mein tweet karta ye 2rs company mat chala apni bc

— sourav_gupta (@sourav_gupta997) August 16, 2018
#5
Yaar itna bada bakti atalji chale gaye aur yeh paise ke liye paid post krne me bast hai shame on you tum Indian team ke captain ho kuch to lihaz karo.

— Deep Chakraborty (@DeepCh07) August 16, 2018
#6
Js dnt know why this Emotionless Greedy Person is being made the Captain…

Bs apni aur biwi ki HEROgiri ka Dhindhora pitta rehta hai…

Shameless promoting a foreing brand at the Demise of Great Atal Bihari Vajpayee ji…

How low a person can go for Money! Shame!

— Jmy143Jmy (@Jmy143Jmy) August 16, 2018
#7
Absolutely I mean to hell with you money & endorsements…At least find out if it's the right time to tweet this shit. Also I thot it's ur own brand which u can control.

— mugdha (@mugdha2204) August 16, 2018
#8
When the whole country is in a great pain for the sudden demise of our ex PM nd devastating flood in Kerala but u people r busy in ur own stuff. What a waste! Shameful!

— bittu kumar (@bittu93rahul) August 16, 2018
#9
For The sake of God, stop this cheap promotion. India has lost a great son today and you are promoting wrogn???

— Kartik (@aeterminator) August 16, 2018
#10
What the hell is this..??😡
PR team of Kohli should be more sensitive..The whole nation is mourning on demise of #AtalBihariVaajpayee ji and at that time Kohli is Tweeting for endorsing of brands just for some money…Shame..

— Ashim Mondal (@TheAshimMondal) August 16, 2018
#11
Yeh sirf paisa kamana chahta hai. Chahe jaise v aaye, jis trh v aaye. Izzat sab bech chuka hai. India k former PM nahi rahe and yeh.. sharam aati hai ki yeh mitti aise logo ko v janam deti hai. Ek van chalane wala bhi aj udaas hoga and yeh banda Wrogn, Uber falana. Sharam aati h.

— DHRUV MODI (@dhruvvmodi) August 16, 2018
#12
Don't you have a thing called respect the whole nation is sobbing over death of our beloved ex pm… .. You're efin promoting your brand you're a disgrace..

— RVJ (@miss_sarcastiq) August 16, 2018
What do you have to say about Kohli's promotional tweet? Let us know.
Share Your Views In Comments Below