Sports
Virat Kohli Quits RCB Captaincy, Heartbroken Fans Say They Won't Watch Any RCB Match
The Indian skipper Virat Kohli has once again left his fans in a shocked, surprised and dejected state. Earlier he announced that he would leave captaincy of India's T20 team after the ICC T20 World Cup which will be played in UAE and Oman after the IPL 2021 and now he has made another statement in which he states that it is his last IPL season as a skipper and he will leave captaincy of Royal Challengers Bangalore after this tournament.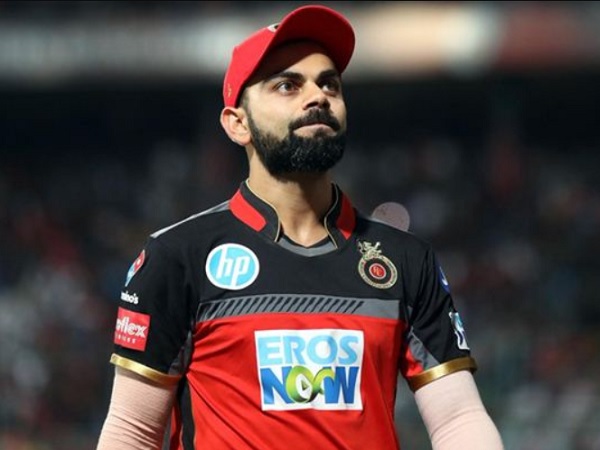 However, the RCB skipper has made it clear that he will play for RCB only till his last IPL match. He also thanks fans for the love and support that they have shown in his abilities.
While announcing his decision to quit captaincy of the T20 Indian team, Virat stated huge workload as the reason for taking this decision. He also says that now he wants to focus more on test matches and ODIs and this time again, he has talked about managing his workload.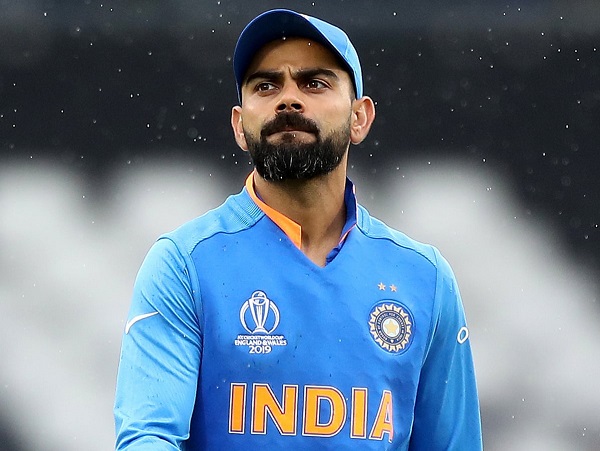 Virat Kohli himself made the announcement of giving up RCB's captaincy in a video which was shared on the official handle of RCB with the caption,
"Virat Kohli to step down from RCB captaincy after #IPL2021
'This will be my last IPL as captain of RCB. I'll continue to be an RCB player till I play my last IPL game. I thank all the RCB fans for believing in me and supporting me.': Virat Kohli
#PlayBold #WeAreChallengers"
Virat Kohli to step down from RCB captaincy after #IPL2021

"This will be my last IPL as captain of RCB. I'll continue to be an RCB player till I play my last IPL game. I thank all the RCB fans for believing in me and supporting me.": Virat Kohli#PlayBold #WeAreChallengers pic.twitter.com/QSIdCT8QQM

— Royal Challengers Bangalore (@RCBTweets) September 19, 2021
RCB fans are pretty upset and heartbroken with this recent development and few of them even say that they won't be watching a single match of RCB if Virat Kohli is not the skipper.
Here are some of the selected reactions:
#1
Man I'm shattered. Not just as a Kohli fan but as an RCB fan as well. The team had finally started to find its mojo under his captaincy after all the struggle and now he's just leaving? 😢
Anyway, gotta respect that. Go well in the second phase, skipper.

— Akshay Sharma (@hankyy_pankyy) September 19, 2021
#2
#rcb & without #ViratKohli captain c I am not going to watch #RCB match

— yash vishwa (@yash43455978) September 19, 2021
#3
I'm still processing the last news of Virat stepping down from the T20I Captaincy and here we are with yet another breaking news. 💔

— Aditya Saha (@adityakumar4800) September 19, 2021
#4
If you're struggling with immense workload and things around you are not going well but u have a choice of not gonna do that work to reduce pressure in ur mind then , will your loved ones felt badly about leaving that work? Absolutely no!!!#ViratKohli leaving from #rcbcaptaincy

— viratian (@viratian099) September 19, 2021
#5
@imVkohli He is born to lead. I've never seen a more passionate leader than him. I don't understand what is happening? I can't imagine anyone else leading India and RCB. You'll always be my captain❤️ #IndiasPrideViratKohli

— shruti agrawal (@ShrutiAgr013) September 19, 2021
#6
Absolutely shocker what made him leave captaincy suddenly both Rcb and indian team !

— UTkarsh (@Utk7777777) September 19, 2021
#7
Hey @imVkohli
Heard yr decision!! Back to back shocks,, I ll not say much abt this,,, But I ll say TROPHY IS COMING HOME.
🇮🇳 #rcb

— Rachita J (@rachita1j) September 19, 2021
#8
I am literally in tear after watching this video rn. Two heartbreaking news in a week. God this is so much to handle for Virat fans. 🥺 but as always your fans will always stand with you in your all decisions. Good luck champ WE LOVE YOU ALOTTTTT.❤🖤❤

— Kriti Sharma (@Kriti_Sharma01) September 19, 2021
#9
Not at all, imagine @RCBTweets without @imVkohli , that's sprit, angryness , nd that attitude 😔

— arpan_kachhiya (@arpankachhiya01) September 19, 2021
#10
Don't 😭😭😭 @imVkohli At least for RCB.

— vijay mehta (@iamvijjumehta) September 19, 2021
#11
Came like a thunderstorm, took the Indian Cricket to a different level, anchored his team like a King and now these back to back heartbreaks? You have literally given your heart & soul to this game. I am sorry to have ever doubted you. You are my idol. But this isn't done💔

— Pari (@BluntIndianGal) September 19, 2021
#12
@imVkohli sir please dont do this 😔
You can very much be the captain we know yoh are capable of leading the team to victory.

— Purab Sharma (@RANDOMAccnt11) September 19, 2021
#13
Knew this coming when he left the t20 captaincy..but why he is addressing in this hurry?..nothing but i just can imagine his workload..anyway it's been a good time king @imVkohli

— C (@82_Mohali) September 19, 2021
#14
So, when we thought that by announcing to quit captaincy of Indian team in T20s after the wc, there couldn't be anything worse that could've happened now.But My champ always surprises and we r hearing this news. I feel dismantled @imVkohli ..I feel 💔💔 I feel emotional rn.

— SUVANKAR DASH (@SUVANKARDASH15) September 19, 2021
#15
Just giving up his captaincy is hurting so much.
I don't know how I will handle his retirement 😭💔#ViratKohli

— Ayu ~♡(◕ᴗ◕✿) (@LShivin) September 19, 2021
Virat Kohli has been associated with RCB since the inaugural edition of the IPL in 2008 and since 2013, he has been leading the team but RCB is still waiting to win its first IPL title. The Indian team has also performed well under the leadership of Virat but it is also true that the Indian cricket team hasn't won any major tournament under his captaincy. Last time India won an ICC tournament was in 2013 when MS Dhoni was the skipper of the Indian squad and in the T20 World Cup which is going to take place after the IPL 2021, MS Dhoni will be donning the new role of mentor.
What is your reaction on Virat Kohli leaving RCB's captaincy?
Share Your Views In Comments Below