Sports
Virat Kohli Reacts After Getting Criticised & Trolled For Eating Eggs In His Vegan Diet
Virat Kohli has been leading team India in an emphatic manner in the recent times and fans are quite hopeful that India will win the first World Test Championship 2020-21 under his leadership. The final match of the WTC will be played between India and New Zealand at Southampton beginning from June 18 and team India will be leaving on June 2 for England where the Indian players and the crew members will be under 10-day isolation.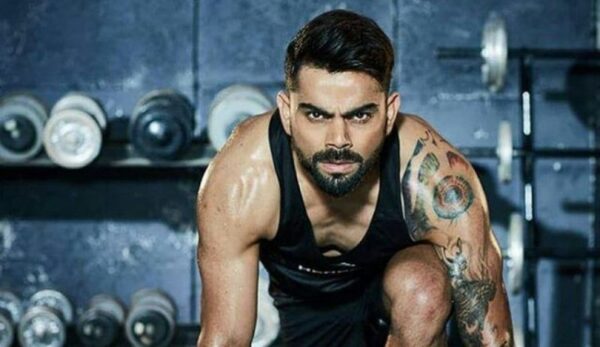 Virat Kohli is undoubtedly one of the greatest batsmen of all times but it is also true that he is one of the best athletes of the present times and there is hardly any cricketer in the cricket world who can match his fitness levels. Other than work-out, diet also plays an important role in managing the fitness levels so fans of the Indian skipper are always eager to find out what their favourite cricketer consumes in his meals.
Recently when Virat Kohli conducted a Question and Answer session on his Instagram account, he was asked a question about his diet and in the reply, he revealed that his regular diet comprises of good amount of vegetables, quinoa, two cups of coffee, lots of spinach, eggs and dosas but all in limited quantity.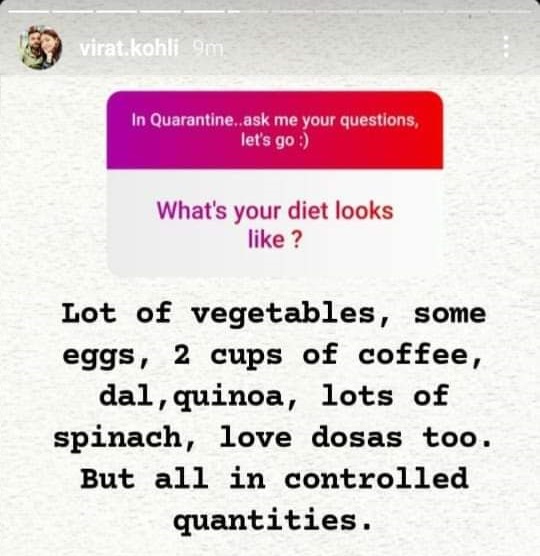 While some of his fans were planning to design their diet plan as per that of Kohli, there were few who were left a little confused after seeing eggs finding a place in Virat's diet because as per them, Kohli has accepted that he is a vegan earlier in a live Instagram session with former England cricketer Kevin Pieterson.
This is how Twitter reacted after seeing eggs being a part of Virat Kohli's diet:
#1
"My egg is my egg, none of your egg" ~Virat Kohli #vegan

— Kaushik (@Kauushhik) June 1, 2021
#2
Egg eating vegan Kohli 🤪 pic.twitter.com/OVEQyU7ieL

— Aryan (@aryansrivastav_) May 29, 2021
#3
Hi @imVkohli , probably 2-3 years back I heard you in one of the interviews that you are vegan ? Then what's that egg doing in your diet ? pic.twitter.com/IbUU94tWYz

— Ankit Singh (@Ankit123singh) May 29, 2021
#4
vegan kohli just confirms that eggs not come under non-veg, more power to you king 💪

— . (@sanket7262) May 29, 2021
#5
kaun sa vegetarian egg khata hai?? eggetarian bolo naa! vegan matlab no animal products not even ghee milk n milk products

— Miss Bharadwaj! (@Sayani_Pandit) June 1, 2021
#6
I thought virat kohli is a vegan but he mentioned eggs in his diet🤔

— Bharat (@bharat_148) May 29, 2021
#7
So egg's are vegan ⚠️⚠️✋
According to @imVkohli 😂
Meanwhile PETA India https://t.co/80Q4n59CfH pic.twitter.com/qqmYDqiAeh

— Prabhas🦁 (@msd_rebel) June 1, 2021
#8
'Eggetarian' Vegan the GREAT KOHLI#Kohli #ViratKohli #Egg https://t.co/W9JLnUl1Ov

— Right Wingerrrr (@Right_wingerrrr) May 31, 2021
#9
So Kohli is egg wala vegetarian 😂👌

— Sachi (@Sachi_here) May 29, 2021
#10
'Vegan' Virat Kohli reveals he has eggs in his diet 😆🤡🤡🤡

— Damy / Beardy Sir Stan🤠 (@Bittruth1) May 31, 2021
#11
Virat Kohli claims he is a vegan but in his latest AMA, he said his diet includes eggs. That's bothering me.

— Jagruti (@JagrutiPotphode) May 30, 2021
Though Virat Kohli is not one of those celebs who really care about trolling but this time when he noticed that he was getting slammed for his diet, the RCB skipper decided to give it back to the trollers in his own style.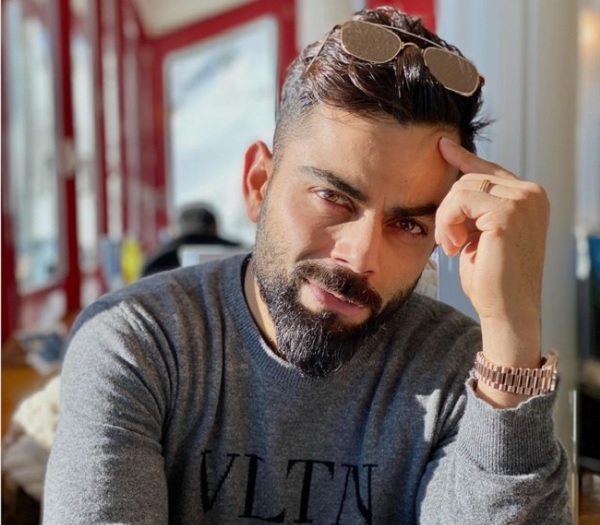 Virat Kohli tweeted, "I never claimed to be vegan. Always maintained I'm vegetarian. Take a deep breath and eat your Veggies (if you want)".
I never claimed to be vegan. Always maintained I'm vegetarian. Take a deep breath and eat your Veggies (if you want 😉)💪😂✌️

— Virat Kohli (@imVkohli) June 1, 2021
The Indian team is presently serving their 14-day quarantine period in Mumbai and they are scheduled to play a 5-match test series against England after the WTC final.
Share Your Views In Comments Below