Sports
Virat Kohli Reacts After Malinga Escapes A Big No-Ball Against RCB, Sparks Massive Controversy.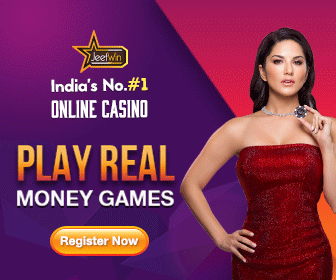 Even if you are not a cricket fanatic and never soaked yourself into the IPL spirit, you will know that how despite being one of the most powerful team in the IPL history, Royal Challengers Bangalore never got to win the title. They have consistently maintained their good squad performance with the decent lineups.
Now maybe they are not the team game, that Cricket requires them to be. Now, in this ongoing season of the Indian Premier League, they already lost two matches. They lost the opening match to MS Dhoni's Chennai Super Kings and then to Mumbai Indians yesterday.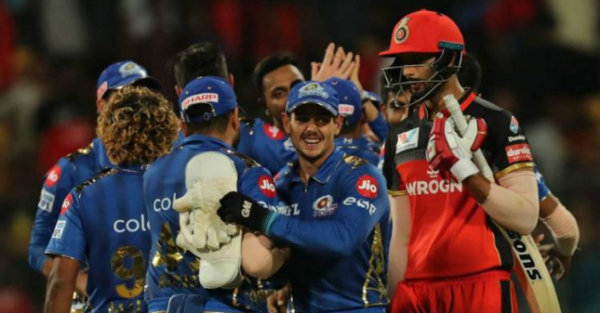 Now, as it turns out that no IPL game is without a story. During the match between Royal Challengers Bangalore and Mumbai Indians, the umpire failed to see or even locate a no ball. Yes, as RCB needed seven off the final ball, though Mumbai Indians were a sure winner, Shivam Dube scored no runs with the last ball.
Technology should be used much more often in cricket … so many front foot no-balls missed all the time in all formats and only checked on dismissal. Should be as simple as 3rd umpire telling the umpire through ear piece that a no ball has been bowled.

— Faf Du Plessis (@faf1307) March 28, 2019
In an era of so much technology and with so much at stake NO BALLS should never ever be missed …. #JustSaying #IPL2019

— Michael Vaughan (@MichaelVaughan) March 28, 2019
When Mumbai Indians started to celebrate their win against RCB, while RCB was just grinding themselves under their fate, that the big screen started playing replays. Here we got to see that Malinga over stepped and so clearly it was a no ball where actually RCB should have received a free hit.
#1
At what point in time do you decide a ball is a Legitimate or a no ball ?
If this is being monitored for each and every ball, I think there is a huge amount of time that'll be wasted and also it slightly is too much an effort !
The Umpires waking up is the only solution !

— The Beast (@ChetaKadaChaaya) March 28, 2019
#2
In same match , Jasprit Bumrah was bowling 19th over umpire given a wide nd that was also a wrong decision. Nd now he's not given a No ball…That's how Karma Work #IPL2019 #RCBvMI

— Sakthivel Selvam (@sakthicare) March 28, 2019
#3
Malinga's last ball was a no-ball….BIG one. Umpire missed it. Colossal error. Unbelievable. #RCBvMI #IPL

— Aakash Chopra (@cricketaakash) March 28, 2019
#4
A #Wrogn decision by umpires bought by #Paytm cost us tonight's #RCBvMI game. Had they been wearing #CrizalLenses with #Lenskart frames, they would have seen this overstepping clearly. Time to replace stadium floodlight bulbs with #SyskaLED for bright light & clear view. pic.twitter.com/ILHtYpmgvv

— Branded Virat Kolhi (@imVlkohli) March 28, 2019
#5
Credits to the creator..👌 @imVkohli #RCBvMI #noball pic.twitter.com/eYo3heBLPm

— Aakash_Dharmesh (@AakashDharmesh) March 28, 2019
#6
RCB fans waiting for the umpire.#RCBvMI pic.twitter.com/NkdwvRwNBm

— _chetan_ (@trust_my_lies) March 28, 2019
#7
Wth😡😤umpire should keep their eyes open 😭😭😭#RCBvMI #rcb wins for me as it was no ball pic.twitter.com/2jx6XFXkY8

— shaikh saadiya♥🦅 (@Shaikh28__) March 28, 2019
#8
When the dude above has decided not let RCB win.🙄😶#RCBvMI pic.twitter.com/ozv4Cwkxu7

— Tanmay (@Tanmay07467701) March 29, 2019
#9
Umpire in #RCBvMI #IPL2019 pic.twitter.com/51tulYcPlF

— Gulshan Laassi (@gulshanlassi) March 28, 2019
#10
Worst Umpiring😑😒#RCBvMI pic.twitter.com/MsxnZxjMaw

— Dhonismraj PommuRaj CSK (@Raj_Jiiva_MSD7) March 28, 2019
#11
Umpires when Malinga was bowling the Last Ball #RCBvMI #noball pic.twitter.com/FEv3tSwTvH

— Salman Abjani (@SalmanAbjani) March 28, 2019
#12
Virat showing the No Ball to Umpire😂🤣😠 #RCBvMI pic.twitter.com/X0W6pbPYJa

— 💛🦁CSK🦁💛 #MaiBhiChowkidar (@imAPramanik) March 28, 2019
Naturally, Virat Kohli was not very pleased with the significant final delivery where MI beat RCB,as, if the ball had been a no-ball, they still got a chance to win the game with a maximum. After the match Kohli said that as they are not playing club cricket, the umpires should have their eyes open as these things changes the whole game altogether. He advised the umpires to be more careful and sharp.
Share Your Views In Comments Below