Sports
Virat Kohli Scored 4 Runs In 1 Ball By Running. Completed 3 Runs Before Pujara Scored 2
After the draw of 1st test match against Sri Lanka, Team India has performed exceedingly well in the 2nd match.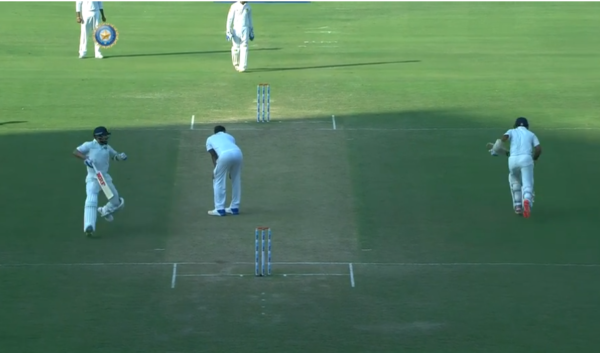 All thanks to the strong double century of Virat and centuries of Murali Vijay, Cheteshwar Pujara and Rohit Sharma, Team India scored huge 610 runs in its first innings. This gave Team India first innings lead of 405 runs.
By the end of the 3rd day, Sri Lanka scored 21/1 in 2nd innings and still they are 384 runs behind.
However, what happened on the 2nd day of the match was something really interesting.
During the last session of the innings, Virat and Pujara started running between the wickets to score maximum runs. However, in between Virat got some extraordinary energy and ran so fast that he and Pujara both ended up scoring 4 runs in 1 ball just by running.
There happened another interesting thing on the field. Virat was so fast while running between the wickets that by the time Pujara completed two round, Virat had completed 3. Maybe, it happened because Pujara went little too far while running for the 1st run.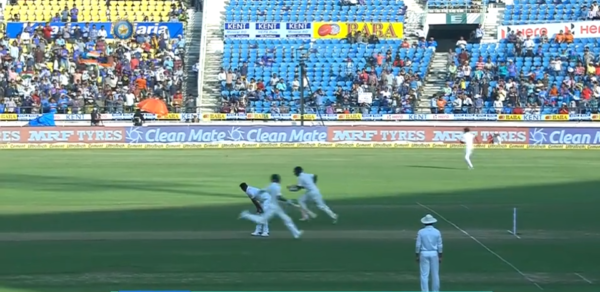 Whatever it was, the audience got to something really incredible, rare and spectacular running between the wickets.
You can watch the video-
Click here to watch the video directly on BCCI website.
What are your thoughts on it?
Share Your Views In Comments Below