Sports
Virat Kohli Shares A Pic With NZ Skipper Kane Williamson, The Latter Has A Hilarious Response
The skipper of the Indian cricket team, Virat Kohli is one of the best batsmen of the cricket world and many former cricketers and his fans believe that he is the greatest of all times (GOAT). However, he often gets slammed or criticised for his aggressive nature on the field but still he has pretty good relations with other cricketers.
Virat Kohli has become very active on social media during the lockdown and he is not only indulging in Instagram live chat sessions with other players but also making videos for spreading smiles on the faces of his fans. Remember the one in which he walked like a dinosaur which went viral for all the hilarious reasons and sparked a meme fest on the micro-blogging site Twitter?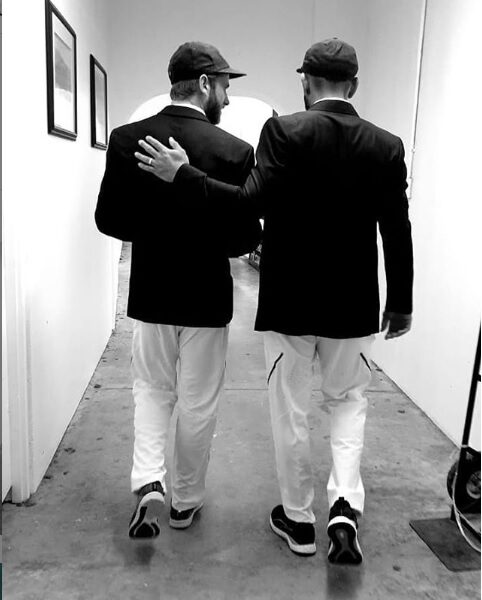 Recently, Virat Kohli who is also the skipper of the IPL team Royal Challengers Bangalore posted a photo of himself with the New Zealand cricket team captain Kane Williamson.
Both the cricketers have good relations and they respect each other a lot. In the pic, they can be seen walking together as they were going for the toss.
The caption that Virat wrote was, "Love our chats. Good man".

Here is Virat Kohli's Instagram post:
The Kiwi skipper who has also become quite active on social media was quick to respond and he reciprocated the emotions along with an attempt to find who is taller between the two.
Kane Williamson wrote, "Same here bro, looking forward to the next one! … also trying to work out who is taller?"

On the New Zealand tour, the Indian team whitewashed the 5-match T20I series but lost the 3-match ODI series by 3-0 and 2 test matches by 2-0. At that time also, Kohli was slammed for his aggressive behaviour but few Kiwi players supported Virat, saying that he is just a passionate player and nothing should be blown out of proportion.
Looking forward to see these cricketers on the field soon! Till then, stay at home and maintain social distancing to stay safe!
Share Your Views In Comments Below