Sports
Virat Kohli Tells Why Sachin Tendulkar Deserves To Be Carried On Shoulders After 2011 World Cup Win
The legendary cricketer Sachin Tendulkar is undoubtedly one of the most loved players of India and some of his fans regard him as the God of cricket as well. The Little Master made his debut in the international cricket in 1992 and served the Indian cricket for long 21 years.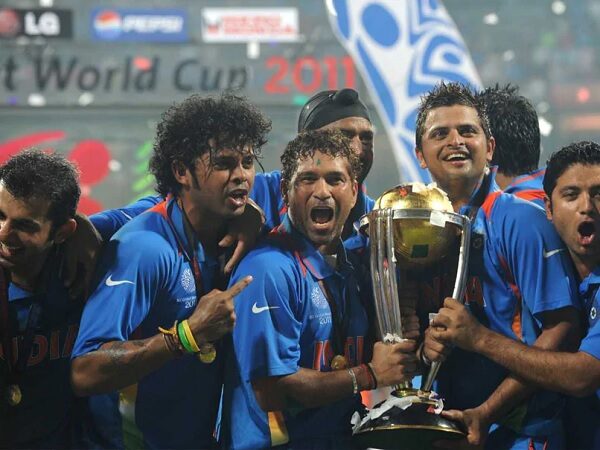 Sachin may have played an important role in many victories of team India but he was not able to lay his hands in the World Cup trophy until 2011 which was his last chance. He has played around 6 World Cups in his career but in the first five, the Indian team was not able to win the trophy and though once it reached finals under the leadership of Sourav Ganguly, the squad failed to defeat Australians.
In 2011, the team under MS Dhoni's captaincy defeated Sri Lanka by 6 wickets at the Wankhede Stadium, Mumbai, and the Indian players ran around the stadium while carrying Sachin Tendulkar on their shoulders. Virat Kohli, the Indian skipper who was a newbie at that time, recalled those moments during a chat with Mayank Agarwal.
Virat said that the first feeling that he had after winning the World Cup was of gratitude. He added that everyone in the team was thinking about Sachin Tendulkar as they all wanted him to win the World Cup in his career because they knew that it was Sachin's last chance to do so.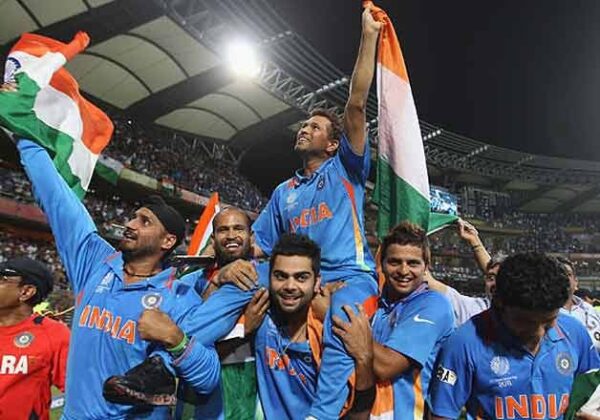 Earlier on the epic night after India won the World Cup, Virat said that Sachin deserved the honour of getting carried on his shoulders as the Little Master carried the burden of the Indian cricket on his shoulders for 21 years. Virat said while chatting with Mayank that Sachin motivated and inspired many Indian youngsters and that was a gift from all those individuals, as for many years, he just kept on giving and giving to the country.
Sachin Tendulkar has immensely contributed to the Indian cricket and we still miss him!
Share Your Views In Comments Below