Sports
Virat Kohli Trolls Chahal For Runs Scored By Him, Chahal Has A Hilarious Response
The Indian cricketer Yuzvendra Chahal is one of the most popular players of the present times and he is not only known for his bowling but also for his wittiness and sense of humour. Chahal has been pretty active on the social media networks and he is also regularly uploading TikTok videos which are further increasing his popularity.
Yuzi may have become an integral part of the Indian team, especially in the shorter format due to his wicket-taking ability but it is a known fact that he is not very handy with the bat. If we talk about Yuzvendra Chahal's domestic career, he has scored 632 runs (top score – 42) in 31 First Class, 102 List A and 172 T20. As far as his international career is concerned, he has scored 54 runs while playing for the Indian squad.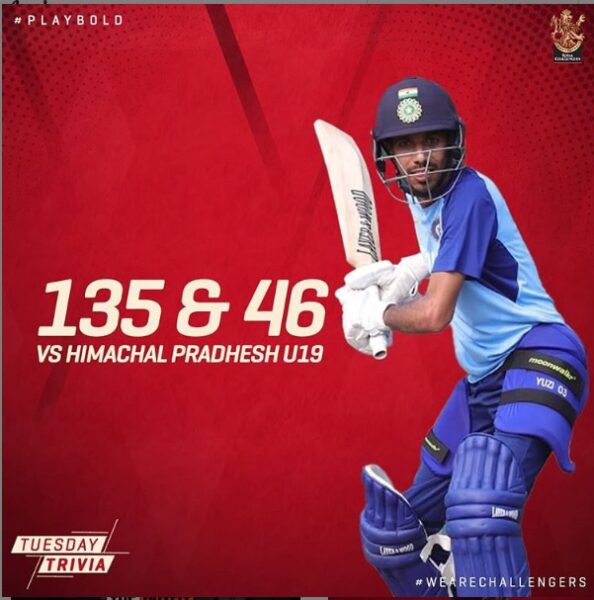 However, the Instagram handle of Royal Challengers Bangalore (RCB) made a revelation that Yuzi is not that bad with the bat as he has scored 135 and 46 while playing against Himachal Pradesh in U-19 Cooch Behar Trophy in 2008-09. The total runs scored by Yuzi in the tournament were 281 and the handle also asked Yuzi whether he plans to bat up in the order.
The caption that was written by the handle was, "DID YOU KNOW: @yuzi_chahal23 scored 135 & 46 in the first & second innings respectively vs Himachal Pradesh U19s in the 2008/09 Cooch Behar Trophy in Bengaluru! He scored a total of 281 runs in the tournament! Fancy playing up the order, Yuzi?"
Here is the post:
This is how Yuzi reacted:

When the post was noticed by the RCB skipper Virat Kohli, he said that it must be an exhibition match.

Yuzi didn't want to miss this chance to troll his skipper and he asked Virat Kohli whether he is scared of losing his third spot. Yuzi wrote, "@virat.kohli scared for losing your no.3 spot bhaiya?"

Yuzi certainly doesn't have a good record when it comes to batting but he is simply great when it comes to entertaining people with his videos. What do you say?
Share Your Views In Comments Below