Sports
Virat Kohli's Exclusion From West Indies Tour Floods Twitter With Funny "Dropped" Memes
The Indian cricket team will be touring West Indies after the England tour where it will be playing 3 ODIs and 5 T20Is and recently, the selection committee announced list of the players who will go on this tour. Even before the team was announced, there was news that Virat Kohli has asked the selectors to consider him unavailable for the West Indies series so as it was obvious, his name was missing from the team.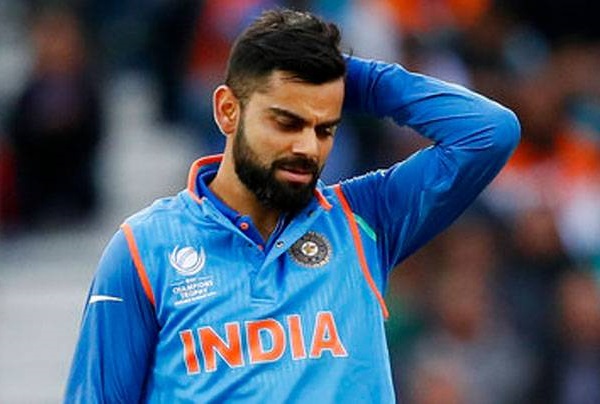 However, cricket fans started reacting as the team was announced, while some of them stated that this can't be called rest because he has been dropped, there were some who slammed BCCI for not making Virat Kohli play each and every match because in their opinion, it is the only way to help him get his form back.
Here are some of the reactions:
#1
Virat Kohli out of West Indies tour. Form ke sath sath kismat bhi Virat se rooth gyi. Ravi Ashwin back into t20 team and Jasprit Bumrah is rested from tour.#ViratKohli #INDvsWI #INDvsENG #BCCI #BCCIPresident pic.twitter.com/a9MR3vD3hP

— Imran Zafar (@Gondal_hon) July 14, 2022
#2
No Virat Kohli in India's T20I squad for West Indies tour 0k he is not in form , let other talent play but why Jasprit Bumrah rested ?#INDvsENG #ViratKohli Sanju Samson West Indies and #datca #TejRan #INDvsWI #dolar pic.twitter.com/c90GIBf6Hg

— Shivani Dutta (@ShivaniO5) July 14, 2022
#3
When BCCI wants to Phase out
Non performing "Seniors" They use the Term Rested! If they Omitt Younger Guys They Use the Term
Dropped! U can see this clearly
In Team India's List of players
For the West Indies tour#IndvsWI#BCCI#SanjuSamson#ViratKohli#INDvsENG pic.twitter.com/x5oxQ4nE6U

— MTvalluvan (@MTvalluvan) July 14, 2022
#4
So #ViratKohli dropped from West Indies Tour or should I say rested.

— Sethi (@filmyseth) July 14, 2022
#5
Is this the end, or will there a Champion's comeback?#Cricket #ViratKohli https://t.co/6UCbjoLDQF

— Shiv Gupta (@ShivGupta01) July 14, 2022
#6
Didn't played played 1ST ODI,
Likely to not play 2nd ODI,
Not in ODI squad for West Indies tour,
Not in T20 squad for West Indies tour.

Things are becoming worse for @imVkohli.

Hope he comeback ♥️🤞#EngvInd #viratkohli #KingKohli #bcci #india #cricket pic.twitter.com/z554mDq5qW

— Raish 19 (@Raish_19) July 13, 2022
#7
as usual #ViratKohli and @coolfunnytshirt both choked. 😭😭😂#ENGvIND #ENGvsIND #INDvENG pic.twitter.com/M6eTS1KHOz

— Kiran (@tweetsbyhk) July 14, 2022
#8
Virat Kohli after being rested for West Indies tour be like:

"WHAT'S GOING ON"???#KingKohli #ViratKohli𓃵 #ViratKohli #ENGvsIND #INDvsENG #TeamIndia #IndianCricketTeam pic.twitter.com/Qm34dxNCc9

— THE ROCKSTAR (@VivJonty) July 14, 2022
#9
It's a routine process #ViratKohli 🥲 pic.twitter.com/Z2tv6FGBpE

— Naveen Krishnamraju (@NaveenKRaju22) July 14, 2022
#10
Dekh raha hai na Binod ,ye BCCI fir s virat ko rest de dya #Kohli #WIvIND pic.twitter.com/vFTaqCXSuR

— Mangesh Thakur (@Mangesh35876705) July 13, 2022
#11
Why has Virat Kohli been rested ? Rested or dropped? He's not in the good form of his life. So, he should be given more matches to prove himself.#TeamIndia #WIvIND #IndvsWI #ViratKohli @BCCI #BCCI @SGanguly99 @JayShah @imVkohli https://t.co/pBaJ8G8Kp6

— Mrityunjoy Mazumdar 🇮🇳 (@Mrityunjoy_offl) July 14, 2022
#12
Virat Kohli to BCCI after being dropped#TeamIndia #WIvIND pic.twitter.com/pXlCc7QEC0

— Shubham (@Bara_ki_dher) July 14, 2022
Virat Kohli is going through a very tough time of his career as he is not able to make big scores and he doesn't seem to be the same Virat who has 70 international centuries to his name. It's kind of difficult to believe but the truth is that he has not scored a ton in the last 3 years and in this year's IPL also, he performed as a mediocre player. He got out on golden duck three times in the IPL 2022 which is quite surprising for a player of his stature. Kohli failed in the fifth rescheduled test match against England, he missed the first T20I but then he failed with bat in the remaining two T20Is, he missed the first ODI due to injury and once again disappointed in the second ODI.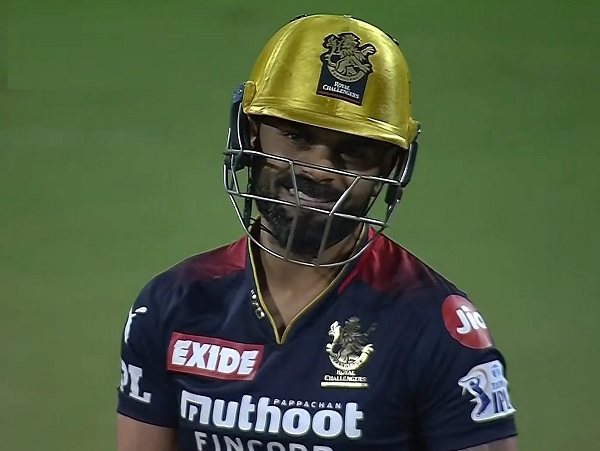 Many former Indian cricketers have demanded his exclusion from the team , few of them have also asked him to play in domestic cricket so that he can get his lost form and confidence back and then play at the international level. However, there are some who feel that Virat Kohli should take a break from cricket for some time so that he can return refreshed.
What is your take in this regard? Do let us know.
Share Your Views In Comments Below