Sports
Virat Kohli's Old Tweet From 2011 Resurfaces After India Lost To New Zealand, Twitter Pokes Fun
The Indian cricket team's disaster runs in the ICC T20 World Cup continues as it suffered a big defeat against New Zealand in its consecutive second match which was played yesterday at Dubai International Stadium. India is at the fifth spot in the group which comprises of 6 teams and its chances of making it to the semi-finals are very less now after this loss. Earlier, the Indian squad lost its first match to Pakistan and that was a humiliating defeat as Pakistanis won that game by 10 wickets.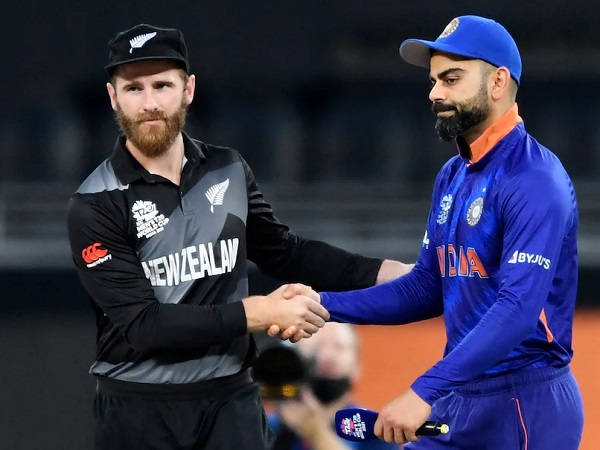 As far as the match against New Zealand is concerned, India started losing from the very beginning as first they lost the toss and then the Kiwis invited India to bat first. Amidst this, an old tweet of the Indian skipper Virat Kohli is going viral in which he wrote, "Sad for the loss 🙁 going home now".
Sad for the loss 🙁 going home now

— Virat Kohli (@imVkohli) January 23, 2011
Though this tweet was made in 2011, it fits in the present situation quite well and Twitter has been trolling him over it. Here are some of the selected reactions:
#1
From blackberry days to iPhone days!
Only phone changed not your loss!#INDvsNZ #IndVsPakistan #WorldCupT20 ! https://t.co/nygakTXGe6

— UjjwalWords 🇮🇳🚩🙏 (@honestwordonly) November 1, 2021
#2
— Dark to Light 🍥 (@punecryptokid) October 31, 2021
#3
आप तो प्रेस कॉन्फ़्रेन्स में भी नहीं आए महाराज, घर ही आ जाओ, 4-5 ads कर लेना, देश के लोग तो हैं ही मंद बुद्धि, जो बेचोगे वो ले लेंगे।

— Middle_Class (@ankit567813) November 1, 2021
#4
Once I was your big fan❣️ but now dil se gali nikalti hai aapke liye kyuki ab bahut arrogant ho chuke ho aap aur diwali par gyan pelna chhod kar please focus on your batting aur kitne paise kafi honge aapke liye itna to diya iss khel ne aapko, ab thoda desh ke liye khel

— ठाकुर आकाश सिंह⚔️🚩⚔️ (@rajputakash2830) November 1, 2021
#5
Jaake Ad karna koi acchi si.

— Pankush (@pankush_15) October 31, 2021
#6
Brother, reduce your errogance and focus on the game.I am not giving you gyan being a well wisher speaking.There was a time I used to fight with everyone for you,today I myself have a desire to abuse you,

— बिहारी लाला (@nirajsinha63) October 31, 2021
India made some changes in its squad for the match against New Zealand and Ishan Kishan was included in the team who opened the innings with KL Rahul. However, nothing worked as the Kiwi bowlers made it impossible for the Indian batters to score runs and the Indian side lost wickets regularly as a result of which it could manage to put a meager score of 110 runs on the board. The target was achieved by the Black Caps in just 14.3 overs with 8 wickets in hand.
After the match, Virat Kohli talked about the match and accepted that the Indian team was brave enough neither with the bat nor with the ball. He added that their body language was also not brave enough in comparison to the body language of the Kiwi players and the intensity of the Kiwis was also higher than that of the Indian team.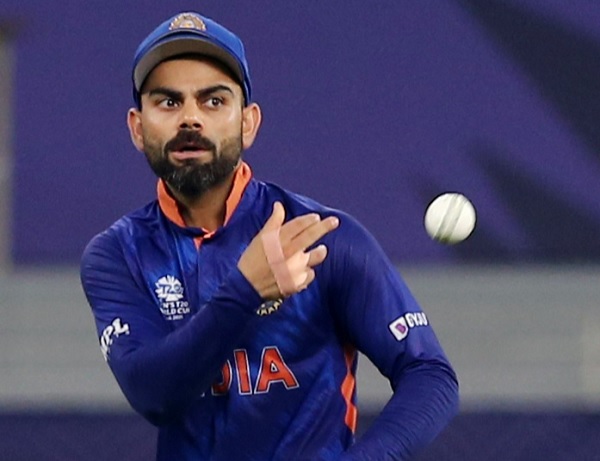 Kohli further said that every time the Indian batters tried to increase the run rate, a wicket fell and this happened because there was hesitation in the batters whether to go for a big one or not. As per the Indian skipper, one reason behind the hesitation is that there are huge expectations from a cricketer who plays for India as people come to watch them in the stadiums and every player has to cope up with this pressure.
Virat Kohli emphasizes on remaining positive and taking calculated risks. He also states that team India needs to disconnect from the pressure and play some positive cricket as there is still a lot of cricket remaining in the tournament.
Do you think India will make it to the semi-finals? Let us know your views.
Share Your Views In Comments Below