News
Virat Kohli's Tweet On Anushka Sharma's Pregnancy Is Most Liked Tweet Of 2020, Declares Twitter
Virat Kohli and Anushka Sharma make one of the most adorable couples of India and both of them enjoy a huge following on the social media networks. They are lovingly referred to as Virushka by fans and the duo also keeps on sharing updates about their personal and professional lives on a regular basis. Some months ago, Virat Kohli and Anushka took to the micro-blogging site Twitter and announced that they will be parents soon.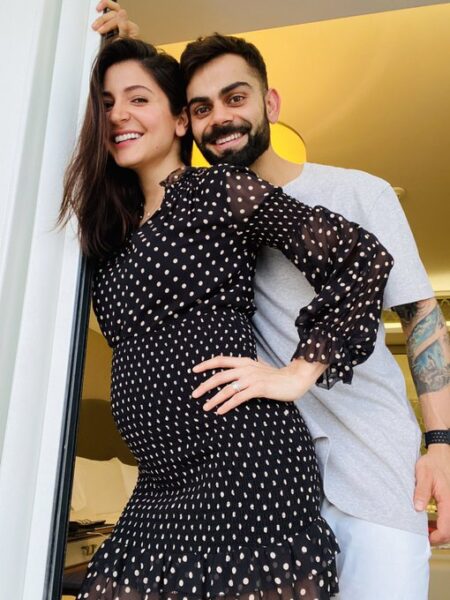 Now Twitter India has released a list in which it has talked about the most liked tweets, most retweeted tweets and most quoted tweets.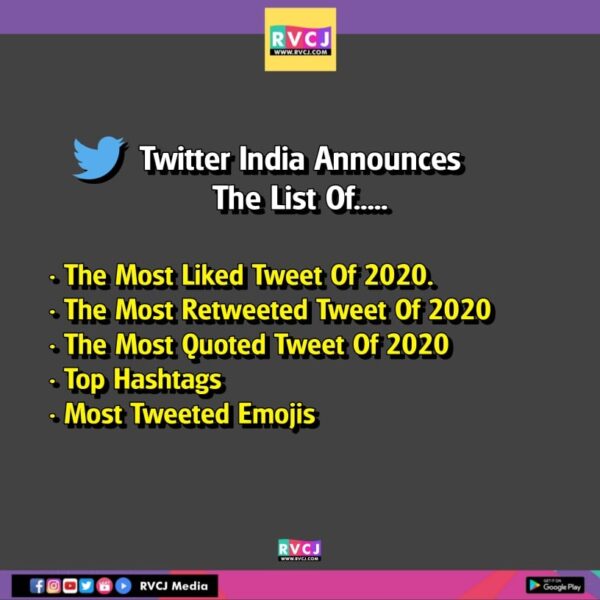 It won't come as a surprise that the tweet in which Virat told his fans that their baby is arriving in January 2021 turns out to be the most liked tweet of India as it has received 643.9K likes till now.
And then, we were three! Arriving Jan 2021 ❤️🙏 pic.twitter.com/0BDSogBM1n

— Virat Kohli (@imVkohli) August 27, 2020
This tweet along with a photo of Anushka and Virat was posted by both of them in August 2020 on their respective social media handles. In the tweet, Anushka's baby bump was clearly visible after which they received a huge number of congratulatory tweets. The caption was the same in both the accounts, "And then, we were three! Arriving Jan 2021".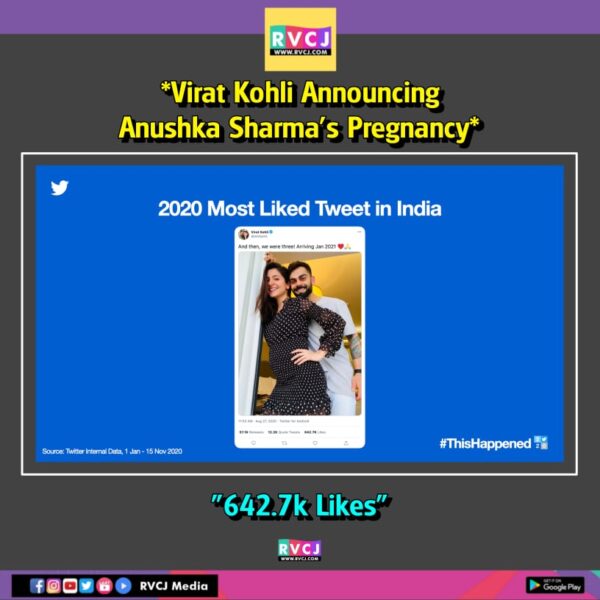 On the other hand, the most retweeted tweet was the one in which actor Vijay was seen thanking his fans in Neyveli; it was retweeted for more than 145.7K times.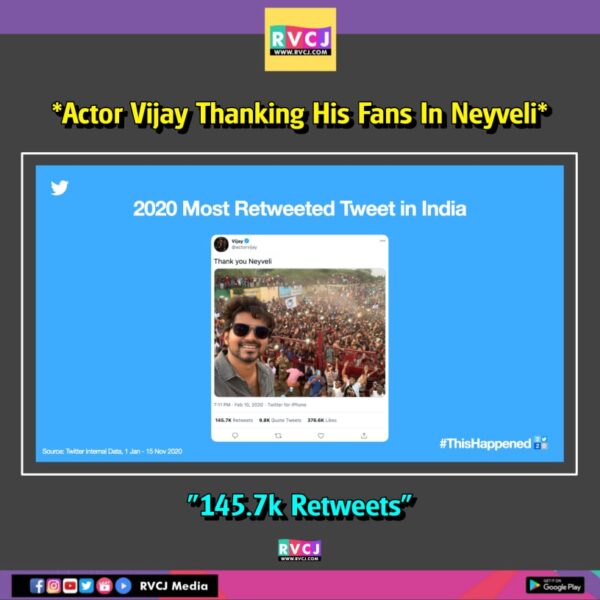 The most quoted tweet in India was done by the legendary Bollywood actor Amitabh Bachchan; however it was about something we would never have liked to hear about. In this tweet, Big B informed everyone that he had been tested COVID-19 positive and was admitted in hospital. He also requested everyone who came in contact with him in the last 10 days to get themselves tested.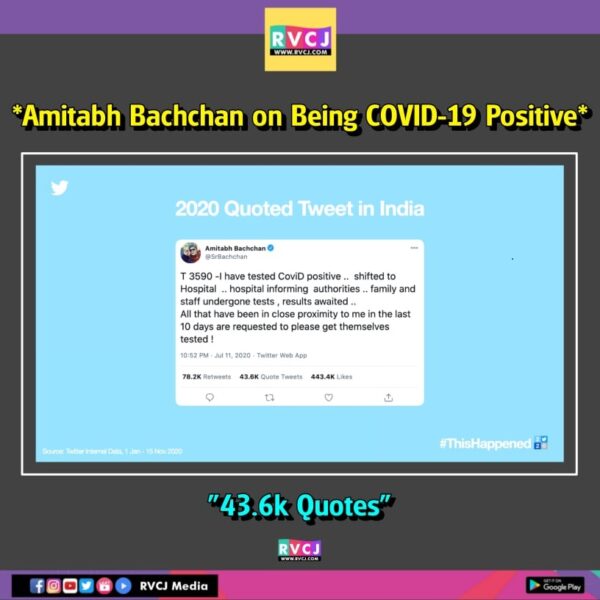 The IPL 2020 was a huge success for BCCI and it won't be wrong to say that it brought excitement in our lives as after so many months, we got to see any cricketing action. The league showed its supremacy and fan following on the social media as #IPL2020 was the most tweeted sports hashtag. Surprisingly, MS Dhoni led Chennai Super Kings performed miserably in the IPL 2020 but the support that it got on Twitter was immense and as a result #WhistlePodu was the second most tweeted sports hashtag of 2020 in India. The third position was also secured a hashtag which is related to cricket and that is #TeamIndia. The Indian squad is presently on the tour to Australia where it has lost the 3-match ODI series by 2-1 and has taken in invincible lead in the 3-match T20I series by 2-0. After the T20I series, India and Australia will also play four test matches as a part of the Border-Gavaskar trophy.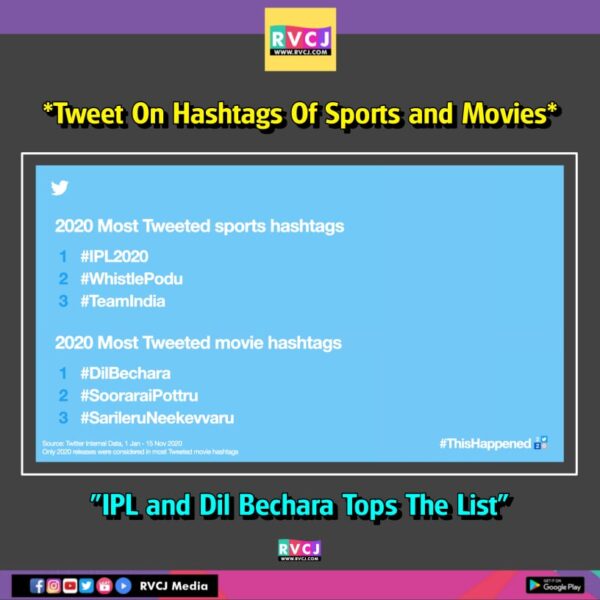 If we talk about the most tweeted movie hashtags, the first place went to #DilBechara, the last released movie of actor Sushant Singh Rajput who was found hanging in his Bandra Apartment in the month of June. The second and third place went to southern language movies.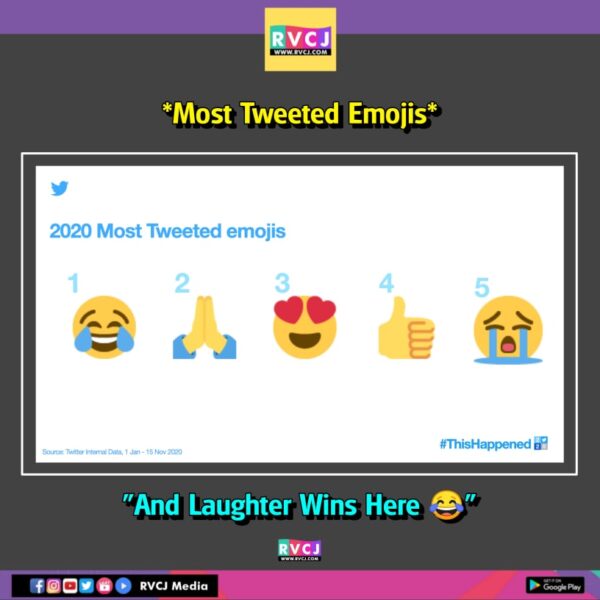 Twitter India also revealed the most tweeted emoji in which the laughing emoji got the first place.
The most Liked Tweet of 2020
2020 का सबसे ज्यादा लाइक किया गया ट्वीट
2020ம் ஆண்டின்அதிகம் லைக் செய்யப்பட்ட டுவீட் pic.twitter.com/lMN18Z5KEd

— Twitter India (@TwitterIndia) December 8, 2020
#ThisHappend:
You teared-up with joy, LOL 😂
You prayed 🙏
You continued to show up with love 😍
And to be absolutely honest, even when life deserved a different finger, you bravely gave it a thumbs up 👍
Well done, you! We are not crying, you are crying 😭 pic.twitter.com/Q8dQU5TEXX

— Twitter India (@TwitterIndia) December 8, 2020
Sports or movies? Why fight or choose, you don't need a remote control on Twitter 😉

खेल या फिल्में? लड़ना या चुनना ही जरूरी क्यों हो, आपको ट्विटर पर रिमोट कंट्रोल की जरूरत नहीं है 😉 pic.twitter.com/zgzixgDKgv

— Twitter India (@TwitterIndia) December 8, 2020
Let's welcome 2021 with open arms and hope that it brings happiness and prosperity for all!
Share Your Views In Comments Below