News
Virender Sehwag Opened Up About 4 Day Test Cricket
Cricket is a global sport. It has evolved from time to time, to match with the needs of the ever changing world. But one thing that has remained constant about cricket is the 5 day format, the format has been there from the start.
But owing to a steep fall in viewership ICC has proposed 4 day test matches to balance out the economic scales a bit.
Many cricketers and other relevant voices have spoken out their views about this proposal and not much has been in favour.
While delivering Mansoor Ali Khan Pataudi Lecture at BCCI awards, India's ex-opener, Virender Sehwag cited his views on this ICC proposal and mentioned that 5 day test cricket is romance, it has a soul which is fit and fine.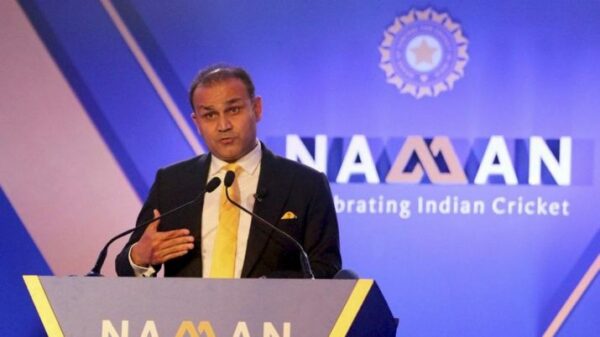 In his own style Sehwag mentioned, "Char din ki toh bas chandini hoti hain, Test cricket nhi."
The opener had a very strong opinion on the matter and believed that small changes and innovations in the game are fine but test cricket is still relevant, the way it is.
"Diaper and test cricket should only be changed when they are not used anymore.", were his ending views on the matter.
It is good to see ex-cricketers raising their voices and citing their views about test cricket, which we all so dearly love to watch.
Share Your Views In Comments Below