Sports
Virushka's Fans Roast Shoaib Akhtar For Saying Virat Kohli Should Not Have Married Anushka
Virat Kohli is one of the most popular cricketers of all times and his wife Anushka Sharma is also a famous Bollywood actress-producer so it is not at all surprising if they both make headlines but in the recent past, they both have been creating buzz for some not-so-good reasons.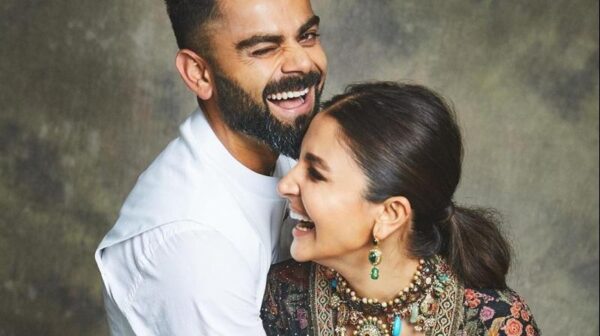 First, Virat Kohli was involved in a controversy related to the ODI captaincy, then his behavior in the third and final test match was slammed by cricket fans and former cricketers and after that, he surprised everyone by quitting the test captaincy as well. Now, one more controversy is going on as Virushka's daughter Vamika was captured by a cameraman during the live telecast of the third and final ODI of the 3-match ODI series which India lost by 3-0.
Recently, the former Pakistani cricketer Shoaib Akhtar created a controversy when he hinted that Virat Kohli is going through tough times due to his marriage with Anushka Sharma and instead of getting married, Virat should have focused on his game. During an interview, Shoaib Akhtar said that Virat Kohli should have focused on the game of cricket for 10-12 years rather than tying the knot because this time won't come back. He stated that if he had been in Virat's place, he would not have got hitched but on the contrary, he would have scored runs and enjoyed the game. He adds that he doesn't mean to say getting married is wrong, he only wants to say that if you are playing cricket for India, you should enjoy cricket more.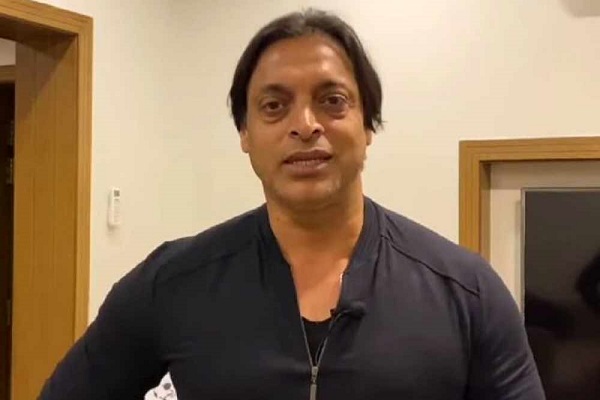 Shoaib Akhtar elaborates further by saying that a cricketer has to deal with the pressure of the family and kids and as the responsibility increases, the pressure on the cricketer increases as well which affects his performance. He further states that the career of a cricketer is of 14-15 years and for 5-6 years, he is at the peak of his career. Talking about Virat, Shoaib Akhtar says that Virat has already passed his peak and now he will have to struggle and in his opinion, a cricket captain should get hitched only after taking retirement.
This is not the first time that Anushka Sharma has been blamed for poor performance of Virat Kohli. Soon after this interview, the fans of Virushka came out in support of Anushka Sharma and slammed Shoaib Akhtar for his comments, asking him to stop making comments on someone's personal life.
Here are some selected reactions:
#1
It is strange when a @shoaib100mph blames 'marriage' for @imVkohli 's downfall! Totally absurd! Have not married people prospered in life ? #Kohli #ShoaibAkhtar #ViratKholi #marriageworks #Cricket #SAvIND pic.twitter.com/wUlTzmgxwQ

— Vineet Malhotra (@malhotravineet7) January 24, 2022
#2
By his logic career is everything ! Your love life , your family, happiness nothing at all matters!!! I feel like these kind of people really need to be shut their garbage mouth 👄 #Anushka #ViratKohli

— Shoaib Khan (@iemskay) January 23, 2022
#3
I think it's high time people mind their own buisness. You can have an opinion about him as a player, but have NO right to comment on his personal life.
Everyone must know their limits. #ShoaibAkhtar #ViratKholi https://t.co/gIImr7eMfL

— Sankrithi (@sank_rang) January 23, 2022
#4
Shoaib Akhtar's reason for Virat's rough performance patch- "Marriage distracted him"!!
Shoaibbhai, this must be happening in Pakistan that if you can't do something, blame it on the wife..
We've got real men here. We own our sh*t..thank you!#ShoaibAkhtar #ViratKohli

— Dais World ᵀᴹ (@world_dais) January 24, 2022
#5
If I would be at your place #ShoaibAkhtar I must migrated to India or Britain like #adnansami
Learn to live "King size Life"

— अमित तिवारी (@AmitTiw73779776) January 24, 2022
#6
In recent interview , Shoaib akhtar said
"If I were Virat Kohli, I wouldn't have married during my playing days."

It's same as..

"If I were Shoaib Akhtar, I wouldn'thave done Drugs during my playing days."#ViratKholi#ShoaibAkhtar

— Ask'in Mask (@AskinMask) January 24, 2022
#7
No one have the right to comment on anyone's personal life.

— Anjana Rajput 🇮🇳 (@Anjana_09) January 23, 2022
#8
But you are not virat kohli!
So live and let him live!#ShoaibAkhtar pic.twitter.com/boDHitBNMx

— Shruti S. (@Shruti_speaks) January 24, 2022
#9
Pl do not drag any body's Family in the profession..!!

It's becoz of the family member individuals reaches to the greater heights in life..!!

It's only becz of family Virat will be back in form..!@imVkohli

— Anil Rajguru (@AnilRajguru13) January 24, 2022
#10
If I were Shoaib Akhtar, I would never compare myself to Legend Kohli..

Also, that's the reason you are not Kohli..#ShoaibAkhtar #Dumb pic.twitter.com/KeM2fDG8PV

— Bhavin (@itzbhavin) January 24, 2022
#11
You are not..so 🤫#ShoaibAkhtar #Virat pic.twitter.com/yvCMptUAG6

— Mirchi RJ Sameer (@MirchiRJSameer) January 24, 2022
#12
Khair Anyshka ka naam nhi liya , marriage ko responsible bola. But #ShoaibAkhtar sahab his successes and failures are only his . Anushka can only encourage and support him in goods and bads. #AnushkaSharma #ViratKohli roar and shine

— Neelam (@neelamganju) January 24, 2022
#13
You don't have to give opinion for everything @shoaib100mph , @imVkohli and @AnushkaSharma looks very happy couple and their marriage looks best thing happened in their life , records tho banenge…. 120 Kya Virat will score 150 centuries , he already won million heart

— Faisal Moideen (@FaisalPerumbala) January 24, 2022
#14
Oye @shoaib100mph while you were poking your nose in Virat and Anushka marriage, your Prime Minister actually called your entire population "Ghatiya Log"

Hahahaha hahaha hahaha pic.twitter.com/gatNSDclxK

— 𝚂𝚞𝚍𝚑𝚒𝚛🏌️‍♂️🇮🇳 (@seriousfunnyguy) January 23, 2022
What is your take on this matter? Do you agree with Shoaib Akhtar? Let us know your opinion.
Share Your Views In Comments Below