Sports
Waqar Younis Is Now A Meme Material On Twitter After He Talked About Account Hacking
The social media accounts of celebrities getting hacked is nothing new, however it is something which should not happen at all and it creates a lot of trouble for not just celebs but their fans as well. Recently, the Instagram account of actress Pooja Hegde was hacked by someone and a derogatory meme for another actress Samantha Akkineni was posted. Pooja shared the information of her Instagram account getting hacked on Twitter and the good part was that her account was restored soon but it did create misunderstandings for some time.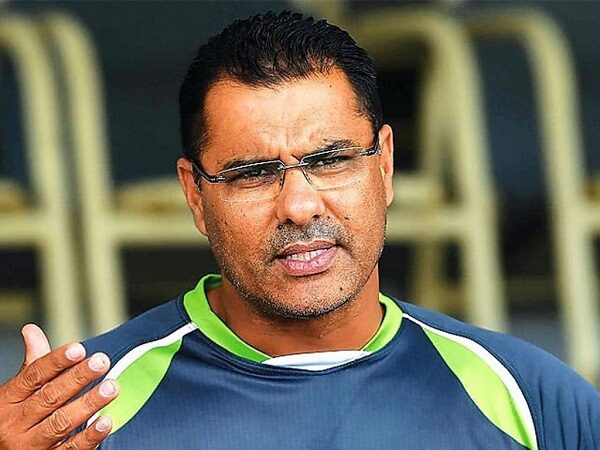 The latest addition to this list is the former Pakistani cricketer Waqar Younis who got so frustrated after his Twitter account got hacked that he decided not to use social media platforms anymore. Someone not only hacked Waqar Younis' Twitter account but also liked some obscene videos. After the account was restored, Waqar Younis posted a video in which he talked about the hacking of his account and expressed disappointment over the fact that it was not the first time that it happened and the hacking took place earlier as well.
Waqar said that he used to think social media networks are a great medium for interacting with fans and people of acquaintance but the hacker destroyed everything. He further said that the hacker is not going to stop as he has done it three-four times earlier too so the former cricketer has decided to quit the social media networks.
Here is the video of Waqar Younis:
— Waqar Younis (@waqyounis99) May 29, 2020
Click to watch this video directly on Twitter
Twitter hilariously reacted over the apology message of Waqar Younis and here are some of the selected tweets:
#1
#waqaryounis giving explanation be like : pic.twitter.com/pkRQ0oauac

— Moon_Light (@chandu096) May 29, 2020
#2
— ㅤ ㅤ ㅤ ㅤ ㅤ ㅤ ㅤ ㅤ ㅤ (@theesmaarkhan) May 29, 2020
#3
Fans after seeing #waqaryounis trending for wrong reasons !😿 pic.twitter.com/wOioIVLjdQ

— STAY AT HOME "Le Tadkamarkey" (@Aneelgs) May 29, 2020
#4
— 𝕊𝕦𝕟𝕚𝕝 𝕂𝕦𝕞𝕒𝕣 🇮🇳 (@ImSunilKrr) May 29, 2020
#5
Itny lambi hacking aur Sirf aik like pic.twitter.com/VxvUd7690P

— Hello ALI (@dorru12) May 29, 2020
#6
— RÆJ (@RajKalkani_RK) May 29, 2020
#7
— Anurag Sharma (@anuragsh10) May 29, 2020
#8
— Laplace😷 (@illogical_7) May 29, 2020
#9
in other words – pic.twitter.com/DkklH595b4

— thejadooguy (@JadooShah) May 29, 2020
#10
— Goonal Quamra 🚩 (@KoonalKamra88) May 29, 2020
#11
How #waqaryounis's excuse of " Allah ka Banda" hacked his account repaired the damage that has already been done 😂😂😂😂 pic.twitter.com/LUJqDKsEKW

— Atmanirbhar Engineer (@Bahut_Scope_Hai) May 29, 2020
#12
— Dalip Pancholi🇮🇳 (@DalipPancholi) May 29, 2020
#13
#waqaryounis my account was hacked
Everyone: pic.twitter.com/inZwRe0bCo

— Anarkali (@bahenHazirHai) May 29, 2020
#14
— Maddy (@BACK_BencherGuy) May 29, 2020
#15
Pakistanis after seeing #waqaryounis episode! pic.twitter.com/r0jOvXnS6R

— Official Phupho (@OfficialPhupho) May 29, 2020
Many other cricketers such as Darren Lehman and Mithali Raj have also faced such situations but they didn't take the drastic step of leaving social media. Let's see whether Waqar Younis will once again think about his decision or not.
Share Your Views In Comments Below