News
Most Watched YouTube Video Despacito With 5 Billion Views Deleted In Apparent Hack
In an apparent YouTube channel hack, the most watched video on YouTube Despacito has been deleted.
5 days back, Despacito broke a record and got the highest views on YouTube i.e. 5 billion. This video featuring Daddy Yankee became the highest video to reach 5 billion views. However, it's sad that it disappeared.
In the still, it shows some masked figures that aim guns at the camera. This scene doesn't belong to Despacito. However, when users play the video, the clip shows unavailable.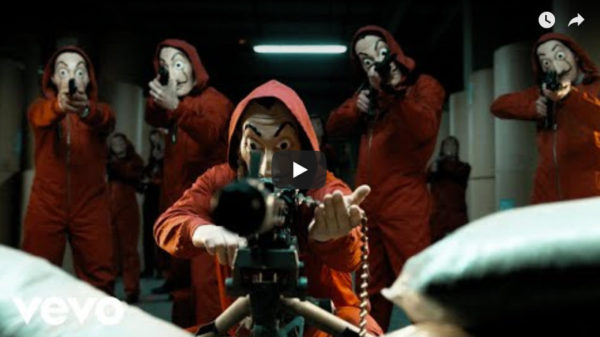 Even other artists like Drake, Taylor Swift, Selena Gomez and Shakira have been affected. Vevo had posted these original clips.
Reports say, "All of the affected music videos were uploaded to the artist's Vevo YouTube accounts, and it's not immediately clear whether the hackers gained access to individual accounts or if there was a wider exploit with Vevo accounts."
The hackers labeled themselves as "Kuroi'sh" and "Prosox" and below all the videos, they wrote "Free Palestine".
Despacito broke many records after being released in Janurary 2017. It was at no.1 in US for not 1 or 2 but 16 weeks.
It was also reported that on one of the Twitter accounts, the hacker had written, "It's just for fun, I just use [the script] 'youtube-change-title-video' and I write 'hacked'."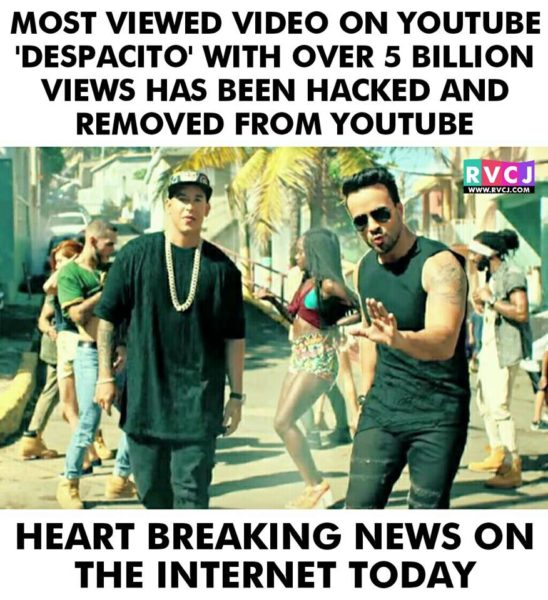 It also said, "Don't judge me I love YouTube." Let's wait for the exact updates on this hack.
Share Your Views In Comments Below