Sports
"We Want Match-Winning Contributions From Him," Says Rahul Dravid On Virat Kohli's Form
The Indian team comprising of senior cricketers – Rohit Sharma, Virat Kohli, Jaspirt Bumrah, Cheteshwar Pujara, etc. is in England nowadays as it will be playing the fifth rescheduled test match of the 5-match test series. Presently India is leading by 2-1 but the manner in which the England team whitewashed the 3-match test series against New Zealand, the hosts have certainly become the favorites to win the fifth and the final test match.
The skipper Rohit Sharma has tested COVID-19 positive because of which he won't be playing in this test match and Jasprit Bumrah will be leading in his absence. However, it also increases the responsibility on Virat Kohli but the former skipper is going through a rough phase for a long time and he hasn't scored a century since 2019.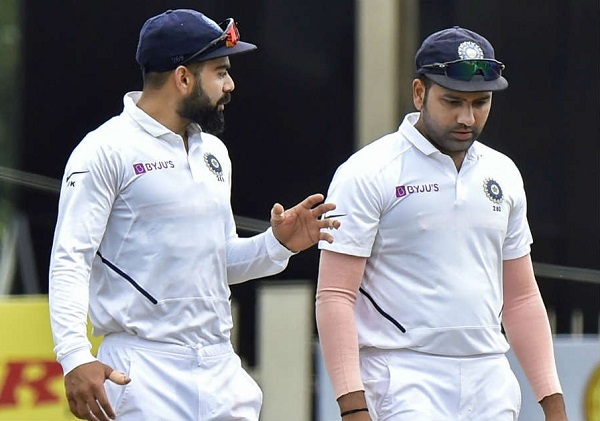 Recently, the head coach of team India Rahul Dravid talked about Virat Kohli and his failure to score a century and he has completely dismissed that King Kohli is lacking motivation. As per Dravid, players go through such phases and he doesn't feel that there is any lack of motivation or desire as far as Virat Kohli is concerned. He adds that it is not always about scoring centuries, the innings of 79 which he played against South Africa was also a good one, though it was not a three-figure score.
Rahul Dravid goes on to say that Virat has set his standards so high that fans see centuries only as success for him but from a coach's perspective, he will like to see Virat making match-winning contributions even if they are in 50s or 60s.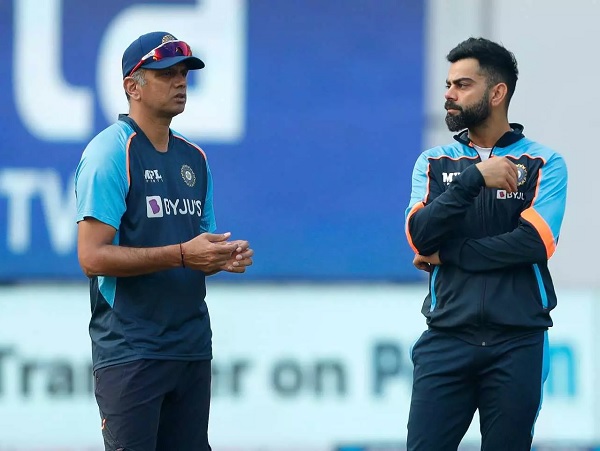 Virat Kohli is 33 yrs old and the head coach feels that the former RCB skipper is not on the wrong side of 30 because he is very fit and one of the most hard-working persons Dravid has ever come across. Rahul Dravid also praised Virat Kohli for the manner in which he prepared himself in the warm-up game which was played at Leicester.
It has been nearly seven months that Rahul Dravid has taken up responsibility of the head coach and in this duration, we have seen the Indian side being led by six skippers. Dravid went to Sri Lanka with the relatively less experienced team led by Shikhar Dhawan, then Kohli resigned and Rohit Sharma took over but after that KL Rahul, Rishabh Pant and Hardik Pandya have been appointed as the stand-in skippers and now Jasprit Bumrah will be leading the team.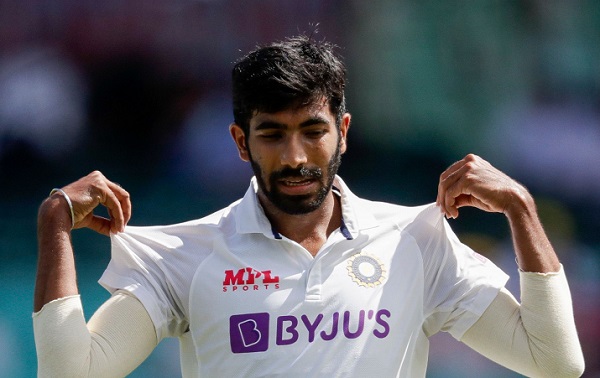 Dravid said that even he had not thought that the Indian team would have so many captains in such less duration but it happened as the world is still not free from COVID-19 and players had injury issues. He added that though we had so many skippers yet we played good cricket.
Well Rahul Dravid seems to be absolutely right when he says that there is no lack of motivation in Virat Kohli. What do you say?
Share Your Views In Comments Below