Sports
"We Want You To Take Over At Any Cost," Ravi Shastri On Switch From Commentary To India's Director
The former Indian cricketer Ravi Shastri garnered a huge fan following because of his commentary skills after retirement from the game but in 2014, he suddenly left commentary and took up job of the director of the Indian cricket team. He served as the director of the national team till the 2015 World Cup and then he was appointed as the head coach of team India in the year 2017, his tenure came to an end after the ICC T20 World Cup 2021.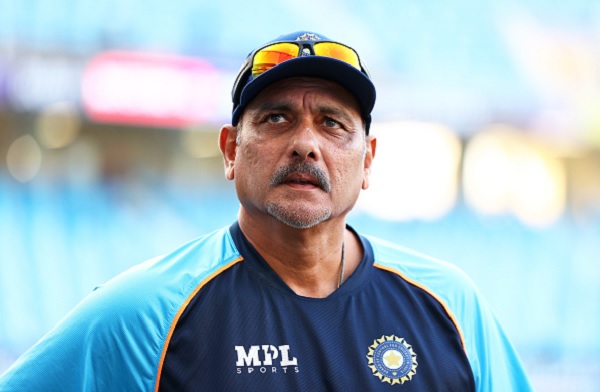 Recently in an interview, Ravi Shastri talked about the time when he was national team's director and head coach and how it filled his life with huge responsibilities. When he was asked whether he would like to take up the job of England's head coach, he laughed off the proposal, saying that it is a full time job, a lot is being expected and millions of people judge you round the year.
Ravi Shastri said that he worked with the Indian squad for almost seven years, 300 days per year and he was getting judged by 1.4 billion every day which is certainly very hectic and pressurizing. He offered his good wishes to those who last so long.
Talking about his appointment as the national team's director, he revealed that in 2014 India's tour of England, he was doing commentary in Oval and after going off-air when he saw his mobile, there were seven missed calls from the BCCI official. He was asked to take up the job from the very next day; Shastri stated that he needed to talk to his family and sponsors and in response, the BCCI told him that they would take care of everything , he just needed to take up the job. Ravi Shastri added that his job changed so instantly that during the time of his joining, he was in casuals.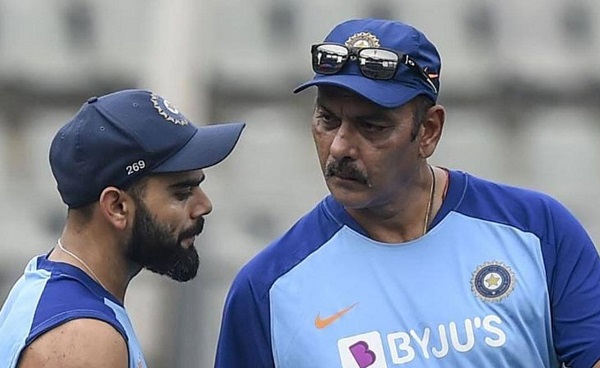 He also talked about how he made players mentally strong and developed an aggressive attitude in them. As per him, he was given the freedom to hire and fire, he had the power to appoint whom he wanted and show the door to the person whom he didn't want in the system. He added that it was all about how the Indian squad would play, check the fitness levels and make a group of bowlers who had the capability to take 20 wickets in overseas conditions. He goes on to say that it is always about attitude especially playing against the Australian team and he has told the boys that if someone uses f-word once, they can use it thrice – two in your language and one in theirs.
Ravi Shastri's tenure had been quite successful as India won many series in this period but it was not able to win any ICC trophy.
Share Your Views In Comments Below