Sports
"We'll Love King Kohli More Than King Babar," Virat Gets Unique Asia Cup Request From Pak Fans
The cricket teams of India and Pakistan have stopped playing bilateral series long time back due to the political tensions between both the nations but still they have been playing against each other in the multi-nation events. Cricket fans from all over the world were a little happy as they thought that after many years, the Indian squad will be visiting Pakistan in order to take part in Asia Cup 2023 but now the venue of the tournament has become a controversial issue.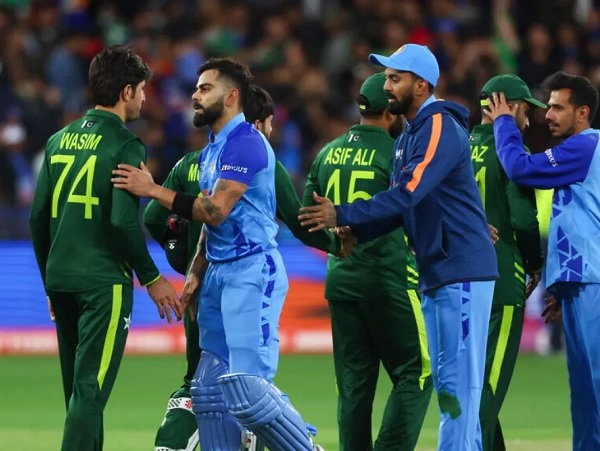 Some time ago, the BCCI secretary Jay Shah stated that team India won't be travelling to Pakistan for playing in Asia Cup. Jay Shah who is also the President of the Asian Cricket Council (ACC) also makes it clear that they will demand change of venue of Asia Cup 2023.
This statement by Jay Shah gets a strong reaction from the PCB chief Ramiz Raja who states that if India chooses not to visit Pakistan for Asia Cup 2023, Pakistan won't be visiting India too for taking part in ICC ODI World Cup 2023 which is slated to be held in India. Earlier, Ramiz Raja has also said that if venue of Asia Cup 2023 is shifted to somewhere else from Pakistan, the Pakistan team will pull out from the tournament.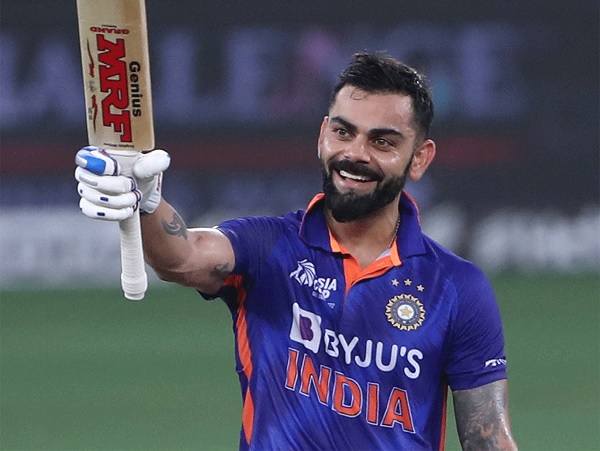 There is no denying the fact that few Indian cricketers especially Virat Kohli enjoys huge fan following all across the globe and even in Pakistan, he has a separate fan base who love to see him playing and he is an inspiration for many youngsters of the neighbouring nation too. While Indian and Pakistani cricket boards are having a tussle over the venue of Asia Cup 2023, two Pakistani cricket fans have made a special request to Virat Kohli as they have asked him to come to Pakistan and play in Asia Cup and they even promise that they will love King Kohli more than their King Babar.
The photo of two Pakistan cricket fans is shared by an online user with the caption, "Virat Kohli fans in Pakistan – The craze is huge."
Check out the pic: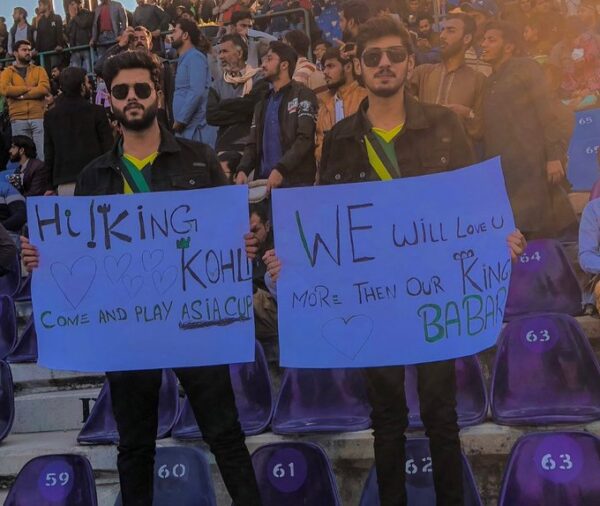 See the tweet:
Virat Kohli fans in Pakistan – The craze is huge. pic.twitter.com/THW0veDL7L

— Johns. (@CricCrazyJohns) December 12, 2022
Recently during the Multan test match which was played between England and Pakistan, a journalist asked a question regarding India's stand on Asia Cup 2023 and Ramiz Raja said that he has already emphasized many times that he is in favor of having India-Pakistan contests. He adds that he loves fans and he is sure that fans also love him as well as Pakistani cricketers. He goes on to say that Pakistan is now a brand in international cricket and he is sure that the second most followed and watched cricket team in India after India is Pakistan, so it is obvious that they take interest in the developments taking place in the Pakistani cricket.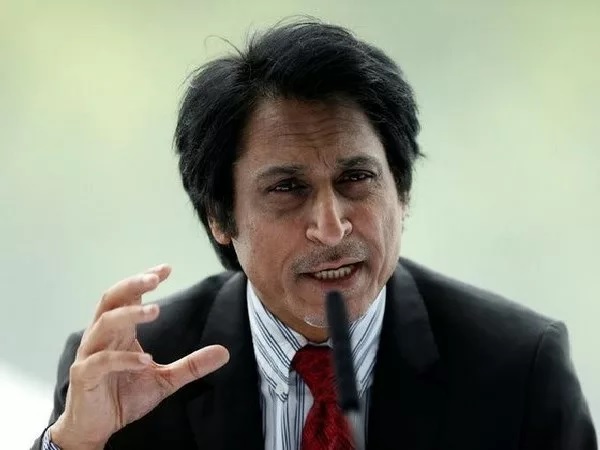 He also states that Pakistan has survived in international cricket without India for quite a long time now and they will like to go and play in India but it has to be on equal terms.
Will Asia Cup 2023 take place or will it be cancelled? What do you think? Share your views with us.
Share Your Views In Comments Below