Sports
"What A Bizarre Christmas Joke," England Fans React As Pacer Ollie Robinson Bowls Off Spin
The England cricket team has lost the second test match against Australia of the Ashes test series which was played at Adelaide Oval by 275 runs. Australia has already won the first test match and is leading with 2-0 in the 5-match test series. The English cricket team is getting slammed not only for its lackluster performance but also for making pacer Ollie Robinson do spin bowling.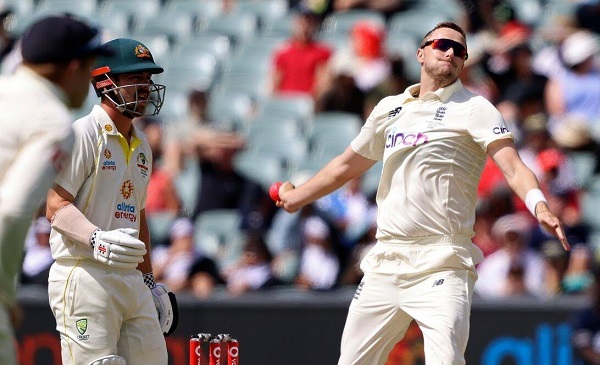 On the fourth day of the second test match, the English all-rounder Ollie Robinson who is a right-arm fast-medium bowler and has made his debut in June 2021 was seen bowling spin as the only spinner of the team Joe Root suffered a niggle during the warm-up on the morning of 4th day. The English team is playing without its specialist spinner Jack Leach and when the skipper Joe Root came on the ground, he was having trouble even in moving so bowling was totally out of question.
The English team was left with only medium pacers and it was also necessary to rotate them as the weather was quite hot so the stand-in skipper Ben Stokes thought of making Ollie Robinson bowl spin from one end. Ollie Robinson was quite good in terms of flight and turn, in fact he made the ball turn more than the specialist spinner Jack Leach was able to turn in the first test match but he was not able to create much problems for the Australian batters as he was not consistent with his flight and length, however it is quite obvious for him as he is not a regular spin bowler.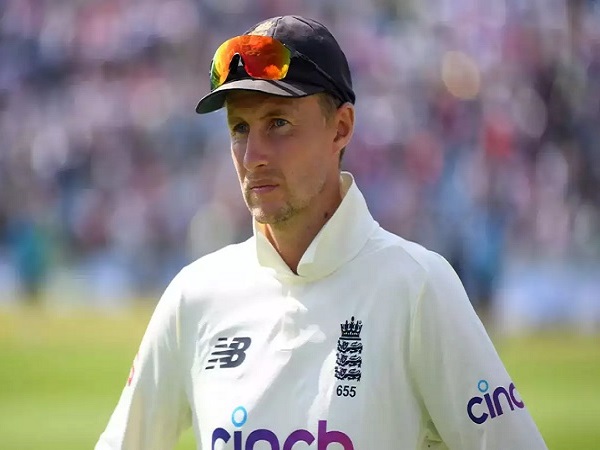 This is not the first time that a pacer has bowled spin in a match as in the past, many players such as Kapil Dev, Manoj Prabhakar, Andrew Symonds, Sohail Tanvir, etc. have also bowled spin but for cricket fans of the present times, this was something new and soon the micro-blogging site Twitter was flooded with reactions. While some talked about the past when pace bowlers bowled spin, few others slammed the England cricket team for making a mockery of the series.
Here are some of the selected reactions:
#1
I think we have new Andrew Symonds who can bowl medium pace and spin as well , don't we ? @OllieRobinson #Ashes pic.twitter.com/Lf9PQxPG10

— Rishabh Singh Baghel (@kiddubaghels5) December 19, 2021
#2
Has Ollie Robinson always bowled in the mid 120s or is he short of a gallop here? Could be a long tour for him if it's the former. #politeenquiries

— Haris Zia (@harisz90) December 17, 2021
#3
Ollie Robinson is bowling off-spin. A few bowlers who bowled pace & spin in international cricket: Sir Garfield Sobers, Karsan Ghavri, Colin Miller, Andrew Symonds, Sachin Tendulkar, Jayasuriya, Mark Waugh, Prabhakar, Sohail Tanvir, Shane Thomson, Kapil Dev

— Sarang Bhalerao (@bhaleraosarang) December 19, 2021
#4
Commitment to the bit: Ollie Robinson wearing speed dealers when turning to his off-breaks. #Ashes

— Adam Collins (@collinsadam) December 19, 2021
#5
Who had 'Ollie Robinson bowling offies whilst wearing sunglasses' on their bingo list for this Test 😂😂#Ashes

— Cricket on BT Sport (@btsportcricket) December 19, 2021
#6
Ollie Robinson is bowling offspin.

Four years of planning…#AUSvENG #Ashes

— Andrew McGlashan (@andymcg_cricket) December 19, 2021
#7
I don't have strong opinions on the WTC over rate penalty issue … but Ollie Robinson bowling off spin does rather make a mockery of a series that's been marketed as the ultimate in Test cricket.

— Michael Appleton (@michelappleton) December 19, 2021
#8
Ollie Robinson bowling offspin

🤣🤣

— Dennis Ashes (@DennisCricket_) December 19, 2021
#9
If the ICC feed goes down again and Ollie Robinson continues to bowl offies with sunnies on we are literally watching 4th grade

— Ian Higgins (@1an_Higgins) December 19, 2021
#10
England have passed the "Saving Ashes" stage to reach "Saving match fees" stage

— Ràm (@you_re_nus) December 19, 2021
#11
Ollie Robinson at Adelaide 🔥🔥🔥🔥 pic.twitter.com/RMTJkQf0CK

— Kartik (@elitecynic) December 19, 2021
#12
Has Ollie Robinson just bowled an over of off spin? Or is the sleep deprivation finally starting to hit 😂😂 #Ashes

— Ben Dickson (@BenOUFCDickson1) December 19, 2021
#13
Ollie Robinson is bowling off spin, once again reinforcing how much of a bizarre Christmas joke this series is. #ashes

— Lily Franklin (@lilyffranklin13) December 19, 2021
#14
Offies from Ollie Robinson! This is the tour that keeps on giving #ASHES

— Andrew Miller (@miller_cricket) December 19, 2021
#15
Average turn this series:

Jack Leach – 2.8 degrees
Ollie Robinson – 3.7 degrees

— Ben Jones (@benjonescricket) December 19, 2021
Well, the England cricket team certainly has many other things to take care of rather than worrying about the social media slamming and it does not seem to have much effect on them. What do you think?
Share Your Views In Comments Below