Sports
What Is That Yellow Symbol Australian Players Have On Their Jersey Collar?
Australian cricketers wear a white color test jersey which has a yellow symbol on its collar. The symbol has a Kangaroo, Australia's national animal in it and made in the shape of a big golden flower. You might wonder what is that symbol and what does it mean? Well, the answer is here.
The same symbol also represents a piece of Australian domestic art known as "Australian Wickets", given by Aunty Florida Clarke. Clarke was the great grand-daughter of a member of the pioneering Aboriginal team, "Mosquito".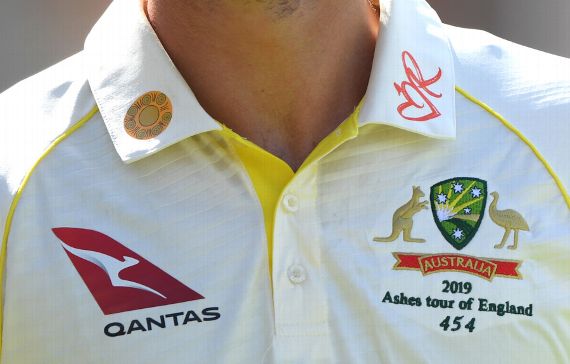 According to Cricket Australia (CA), the symbol on the shirt represent the commitment of reconciliation and finding common ground with Aboriginal and Torres Strait Islander people. According to the information provided by ESPNCricinfo, the symbol represents past, present and future Aboriginal cricketers.
Interestingly, the large circle, represent Lord's Cricket Ground in London, one of the venues the 1868 team visited. Small circles indicate other meeting places of the team and wicket with bo bails signify that the game continually moves on. While the flying stumps represent, Aboriginal cricketers, defeating the English at their own game.
Share Your Views In Comments Below