Bollywood & TV
What Shilpa Is Planning To Do With Her Bigg Boss Prize Money Will Make You Respect & Love Her
The popular TV actress Shilpa Shinde has won our hearts with her performances again and again. Moreover, with her antics in the Bigg Boss house, she has proved that she's not only a talented actress but a good human being as well. People loved her when she amused us with the cuteness and innocence of Angoori Bhabhi in the famous sitcom Bhabiji Ghar Par Hain. Presently she is busy with a web comedy show Jio Dhan Dhana Dhan in which she appears with ace comedians like Sunil Grover.
Recently the actress had an interaction with indianexpress.com in which she disclosed as to what she is planning do with the prize money that she won in the reality show Bigg Boss.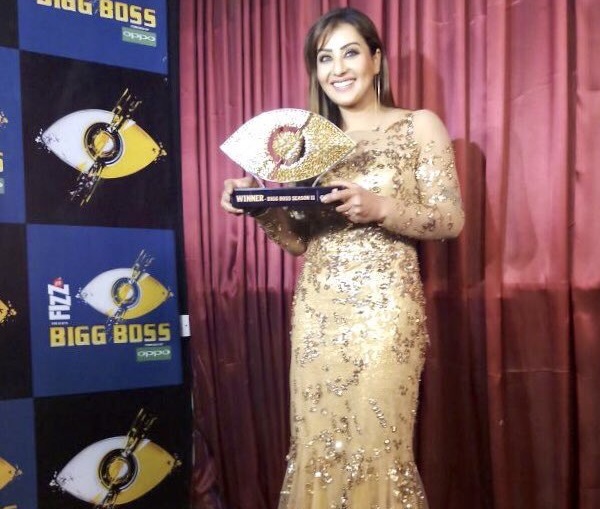 It was reported that Shilpa bought a property in Evershine Nagar in Malad with her BB prize money. When she was asked about it, she got surprised and said,
"What? No! I mean I have purchased a flat in Malad, but that is not with my Bigg Boss prize."
Shilpa went on to say that she bought the property with her earnings from Bhabiji Ghar Par Hain. In her words,
"I had bought it with my earnings that were released by producers of Bhabiji Ghar Par Hain just before I was offered Bigg Boss. I made the payment and went to the Bigg Boss house. So, a lot of paperwork I finished once I came out. In fact, now I feel that maybe this is why people thought that I bought the house from the prize money."
On further inquiry about her plans regarding the prize money, she was a little hesitated to reveal.
However, she finally disclosed that she wants to make a place like a crèche for old people where they can spend some quality time with people of their age group.
She said,
"I always had thought that if I ever win the show, I will only use the prize money for other people, in my dad's memory. And now that I have won it, I want to make a place for old people. Actually, I have realised all that old people want from you is that they want to talk. And in our busy lives and work, we barely get any time for a freewheeling chat with our folks."
As per the actress, when she interacted with elderly people, she got to realise that they feel alone when their kids go out for work and a helper is kept to look after them. But when they will have the option of crèche, they won't feel lonely or boring.
She added,
"I have this concept that I will create a creche for old people. Yes, a creche, how when you go to work you drop kids to their creche and there they mingle with other kids and at the same time are in safe hands and you know they have been looked after. Similarly, I have seen many children (working couples, daughters or sons) have to hire a helper who looks after their parents. Instead of this, they can send their parents to the creche where they will meet like-minded and same age group people who they can chat with, discuss, play games etc. Helpers working there will look after their meals, medicines etc. So, the children can be stress-free while at work. I have decided to utilise my Bigg Boss winning amount for this," she gladly revealed.
That's certainly a noble thought and we love and respect her more for that! What do you say?
Share Your Views In Comments Below