News
What Surat Businessmen Did To Get Back At Online Retailers Is Unique But Unethical
The Indian market place has been a sight for sore eyes after the introduction of online shopping portals in the country. Many people prefer to be in the comfort of their homes while buying a new gadget or a new apparel. Apart from this, online sites also offer you free returns and heavy discounts which often leads to some of the best offers on the market. Mostly, the cheapest deal will be found in an online shopping site, rather than your local retailer. Larger consumer base allows these portals to sell these products at extremely cheap prices which often cuts into the share of your local retailers.
Instead of retaliating back with better deals and experiences, businessmen in Surat and Ahmedabad decided to opt for the most unethical way to get back at online retailers ..
Surat
After the diminished sales on the occasion of Dussera this year, many local retailers in Surat started fearing for the worst as, Diwali is upon us. Agitated and frustrated by this lack of business, the cell phone retailer association of Surat decided to get back at online shopping portals in a rather sore way. The retailers and businessmen ended up placing online orders for products worth ₹100 crores and in the nastiest move of the century, they denied to take the delivery and returned each and every product.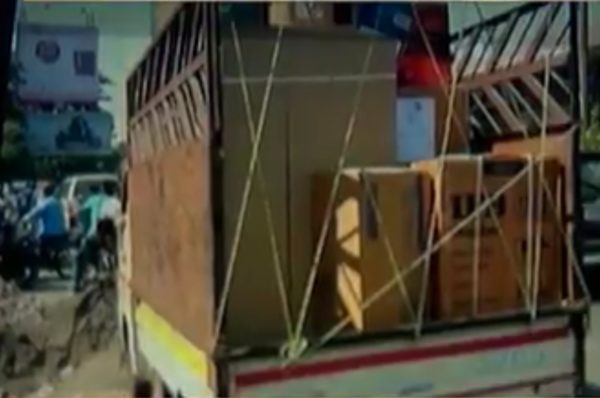 This led to many of the godowns overflowing with surplus returned products. As a result, online retailers were forced to hire extra security guards, to keep an eye on the products spilling out of their godowns and warehouses. What most of these local retailers don't realise is that, these shopping portals connect consumers to sellers that are often other local retailers themselves. In this frankly kiddish and sore move, The businessmen have made things difficult for their fraternity itself. Moreover they claim to have targeted only companies owned by non Indians like Amazon and Flipkart, all together forgetting the concept that they are just portals connecting you to local sellers mostly.
Ahmedabad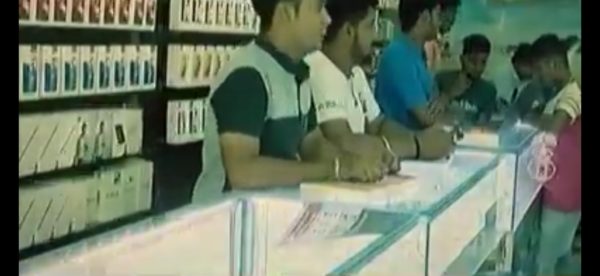 The same transpired in Ahmedabad today, with many retailers experiencing dipping sales since the introduction of online shopping portals in the country. Now that festivals were being affected too, these retailers decided to do something about it and so they put out posters and pamphlets urging customers to opt for the nearest local shop instead of online portals.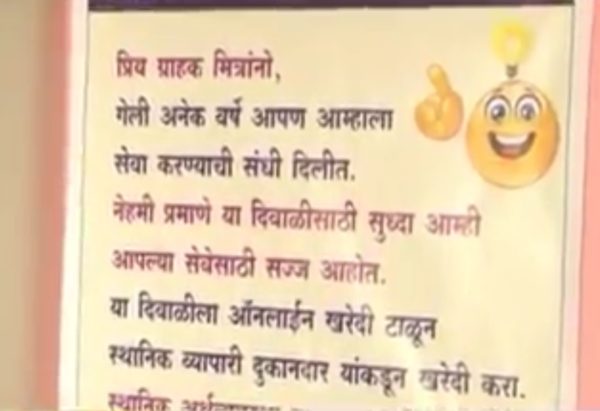 Although a little barbaric and in your face, these businessmen started slow but soon picked up pace when they heard what businessmen in Surat had done. In the same bidding, retailers from Ahmedabad placed an order for over 2000 products to be delivered on COD, which they did not accept once delivered. Delivery boys could be seen frantically running around with merchandise worth lakhs that wasn't being accepted anywhere.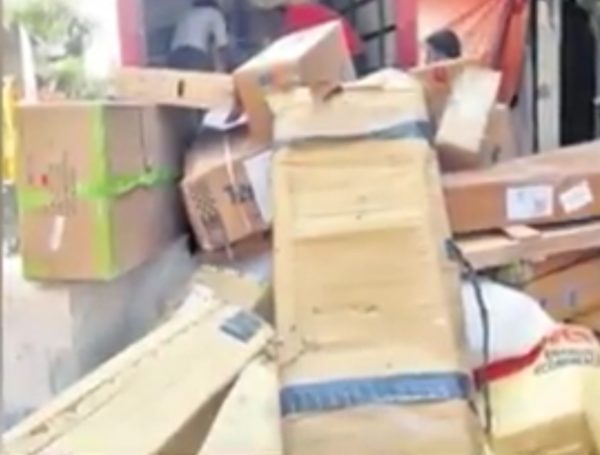 Retailers are especially concerned as Diwali is right around the corner. Diwali, which usually makes up for majority of the profits a retailer makes in the whole year, has recently turned into a dedicated festive saga for online retailers. They offer great prices and discounts on some very 'in demand' products. These portals also tie up with manufacturers to give their customers exclusive deals at very attractive prices. It is due, to point out that there is hardly a return/exchange clause when you visit a local retailer, whereas almost every shopping portal offers you this option. Moreover they offer free shipping, returns, gifting options and all India delivery as well. Portals like Amazon and Flipkart are known to offer the best customer service in the industry which is something retailers need to compete with if they want to get back in the market. Businessmen need to have a healthy competition with online retailers by offering exciting discounts, return options and amazing customer service. This will surely help them win some hearts and build a new and stronger consumer base. Nasty practices such as what conspired in Surat and Ahmedabad will only be harmful for the market as well as local retailers supplying those products. Moreover these retailers have not painted a pretty picture for themselves by doing this, thus driving away consumers rather than inviting them in.
What do you feel about this 'protest'? Share your thoughts with us in the comments below.
Share Your Views In Comments Below