Bollywood & TV
When Juhi Revealed Aamir's Secret Marriage Details To A Journalist And He Embarrassed Her Back
Aamir Khan and Juhi Chawla have worked in some of the classic films in Bollywood. They have made so many people fall in love with their beautiful chemistry but do you know they were typical best friends in real life too? Just like our BFFs embarrass us in front of everyone, these two also shared similar kind of bond.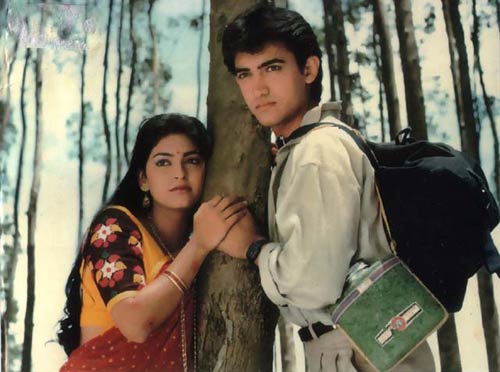 This goes back to the days when Aamir and Juhi had completed QSQT and it was about to release. Now we all know that Aamir had married his lady love Reena secretly, but Juhi had revealed it in front of the media.
It so happened that Juhi and Aamir were doing the interview for QSQT and what happened was narrated later by Juhi in an interview with a leading magazine. Juhi shared how the journalist who was a close friend of her since college days asked if she had an affair or developed an attraction towards Aamir during QSQT. In an attempt of defending herself, Juhi revealed the secrets of Aamir and said how could she when the boy was happily married and a father of two.
While Juhi said it all, Aamir embarrassed her by denying everything right in front of her. Juhi mentioned that she almost di*d with embarrassment when Aamir denied it because she was just joking.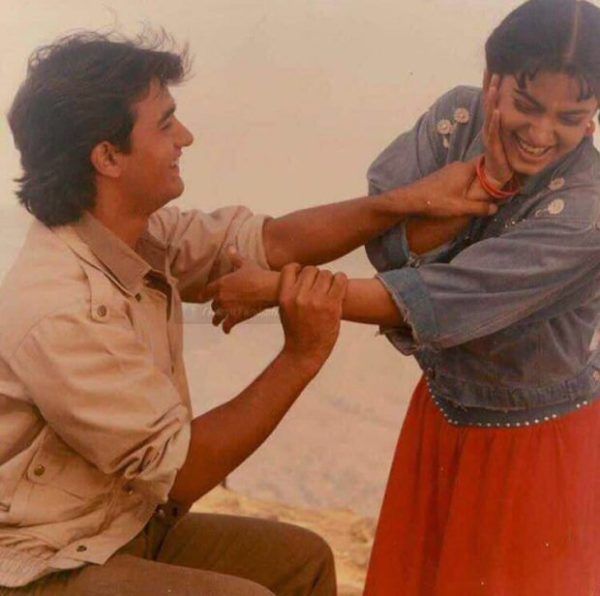 Talking about her relationship with Aamir and if they share cold vibes, Juhi had said that you should not take our pranks seriously because they get along with each other like a house on fire. She also said that she and Aamir are just like family and when you are so close to each other, then this kind of things are bound to happen. Maintaining that they are great friends, Juhi said that sometimes Aamir takes a pot shot on her and sometimes she does the scoring.
Now that's really a BFF thing. Isn't it?
Share Your Views In Comments Below