Bollywood & TV
When Shah Rukh Khan Told Yuvraj Singh That Bhai Tujhse Pehle Mujhe Bahot Maarega
Shah Rukh Khan and Salman Khan have always made news, be it about their rivalry or friendship. When the two superstars had a huge fight at Katrina Kaif's birthday back in 2008, whole industry struggled to bring them back again.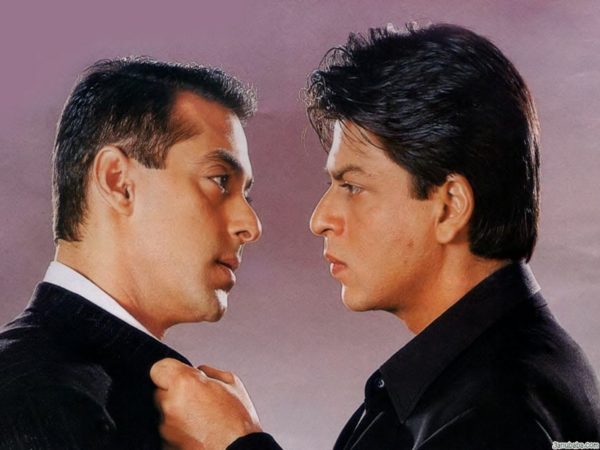 The matter was resolved in 2015 at Baba Siddiqui's Iftaar Party where both of them hugged each other and it became the real Eid for fans and media.
However, in these 7 years, there has been quite a lot of leg pulling on both sides which has been a source of entertainment for fans. We stumbled upon a YouTube video in which Shah Rukh Khan is hosting Sahara IPL Awards 2010.
In the video, he is seen having a fun convo with Yuvraj Singh. SRK asks him what will he say to the Bollywood ladies like Lara Dutta, Priyanka Chopra and Katrina Kaif so that they date him.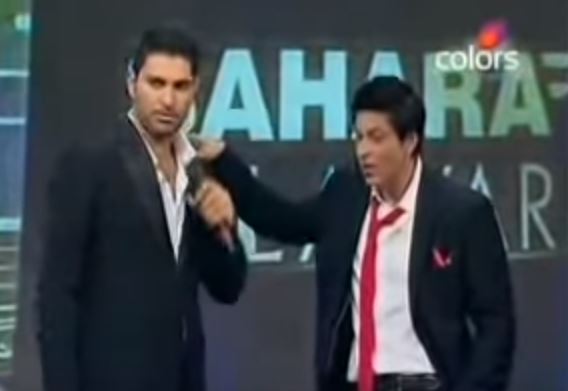 While he gives some really clever answers about Lara Dutta and Priyanka Chopra which bring the house down with laughter, when it comes to Katrina, he says "I'd say Main baarish kardu paise ki, Sorry main aage nahi bol sakta, bhai aa gaya to bahot maarega (I can't complete the song becase if Bhai (Salman Khan) comes, he will be b*at me")
Taking this ahead, SRK says, "Bhai agar yaha aaya to tujhe maarne se pehle mujhe bahot maarega (If Bhai comes here, before be*ting you, he will be*t me")
Click Here to watch the video on YouTube directly at 3:15.
Isn't that hilarious?
Share Your Views In Comments Below