One Bollywood couple whom everyone is talking about nowadays is undoubtedly Ranbir Kapoor and Alia Bhatt.
They both have officially announced that they are seeing each other and other than working in a movie together, they can also be spotted together on many occasions, such as on Sonam Kapoor's wedding and recently on the engagement of Akash Ambani and Shloka Mehta.
However, the fans of Alia seem to be a little concerned about her as Ranbir has a reputation of ditching girls. He was in a relationship with Deepika Padukone and Katrina Kaif and the latter has publicly said that Ranbir will break Alia's heart by ditching her for sure. Alia was also said to be in a relationship with Sidharth Malhotra; however, all this is a matter of past now.
Nowadays, the photos of Alia and Ranbir are getting a number of hate comments for Ranbir as Alia's fans think that Ranbir is a playboy; he will ditch the "Highway" actress and break her heart.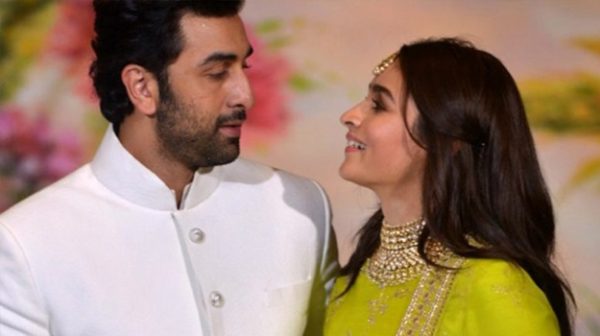 This is how netizens on the micro-blogging site Twitter reacted over their relationship:
#1
Its better if alia stay away from this ranbir..he is a play boy..he will dump this lady also..he is not boyfriend material.

— Ramya1494💕💕 (@Ramya1494_Sam) February 6, 2018
#2
https://twitter.com/Fatma37/status/1008472210548383744
#3
Ranbir ka funda pehle istemaal karo phir vishwaas karo😒 sonam, deepika, katrina, mahira, and now alia😒😡 Bloody playboy😤 hate him to the core of my heart😏

— Sanjana💫 (@sanjana__JW) June 3, 2018
#4
Ranbir kapoor is just a play boy yuno. Wont be long till yall hear about alia and his break upp :/ ugh

— Q. (@Modricly) June 21, 2018
#5
I still feel Ranbir is talking about normal friendship wali relationship
And if it's true that they are dating then look at Ranbir's playboy image, sad for alia. #RanbirAliaRelationship

— Tiger 3 Tsunami (@SunnyShines_) May 31, 2018
#6
https://twitter.com/PrachiNotDesai/status/997799546372538370
#7
Uncle Ji not fair @aliaa08 Ranbir ki nahi ho sakthi..woh ek Playboy hei..hamari pyari Alia ko coconut ki tarah pani peekhe fek dega..😂😎

— Danny (@Danny52592192) June 13, 2018
#8
@aliaa08 Raazi is superb… Its treat to watch your acting Alia… Only i want to say pl dnt go along with Ranbir Kapoor as he will also ditch u.. He is womaniser

— arti nanal (@artinanal) June 11, 2018
#9
He can't be of any one he will cheat all the time as it's his tendency to not be faithful it's in his blood .he is addicted to new ones all the time

— Ruckus (@Ruckus07293454) June 25, 2018
#10
https://twitter.com/Eric88401162/status/1013026008491053057
#11
ranbir mabe a good actor but i dnt like him personally n as for alia she will go in the same phase as dp n kat went hes gna ditch her soon ..

— Arnisha🌸ᴶᵃᵇᵃʳᶦʸᵃ ᴶᵒᵈᶦ (@XArnishaPatelx) July 7, 2018
#12
Beware of #Ranbirkapoor
He ditch #KatrinaKaif
He ditch #DeepikaPadukone
Now he's committed with my love #Alia
Please ranbir don't ever cheat my love life 😕😭 #RanbirKapoor #AliaBhatt @aliaa08 @ranbirkapoor pic.twitter.com/R3GOXWB2YC

— Arshhhhh (@Msdians7786) June 1, 2018
We sincerely hope that all goes well between both of them but Alia is a lucky person for sure for having such true fans who care for her.