Entertainment
'Who Clicked The Picture?', Netizens Want To Know About Nick And Priyanka's Secret Photographer
So Nick Jonas and Priyanka Chopra got married in a dreamy ceremony a few months back, and it seems like they're basking in the glory of their marital bliss.
Priyanka and Nick are not ones to shy away from PDA and often share pictures on their social media handles. However, netizens have raised a very valid and serious question.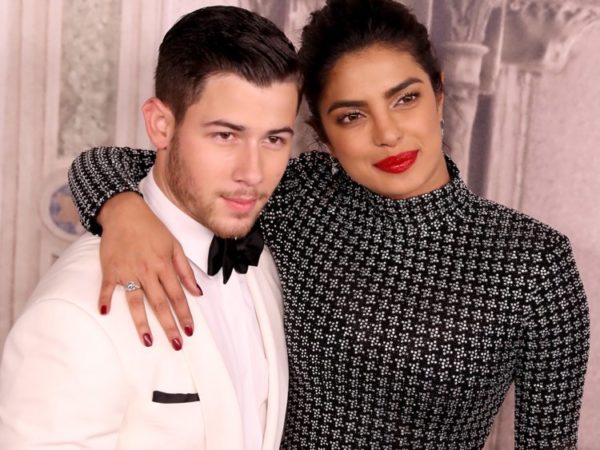 In all their super cute pictures, one thing's anonymous. Who's clicking their pictures? It's not just them. Virat and Anushka have also been travelling all over Australia and sharing pictures. But there seems to be no one else with them in any of the pictures. Are they actually having professional photographers accompanying them?
In a recent post, Priyanka shared a picture of herself and her husband Nick cuddling on the sofa and she captioned it 'Home.' But who clicked the picture, we can't help but ask.
Home 😍 pic.twitter.com/icQb1FCiPy

— PRIYANKA (@priyankachopra) February 4, 2019
Nertizens are really confused. Check it out.
#1
Cctv footage?

— shilpi tewari (@shilpitewari) February 4, 2019
#2
Always wonder how these celebrities put supposedly candid pictures of their most personal moments on Twitter/Insta with nice cosy captions when actually there's always a third person taking the snap …this is so ridiculous craving for attention exercise..

— Yogesh (@YogeshShende) February 4, 2019
#3
Yeh rahe photographer, ghar me chupa hua hai
🤣🤣 pic.twitter.com/zv7glxcwAW

— Md Tahir (@md_tahir_) February 4, 2019
#4
Pati,patni aur wo…….arre photographer🤣🤣🤣

— Mukesh (@Mukesde7) February 4, 2019
#5
But then there is another person in the room. Taking pictures.

— Parveen Kaswan, IFS (@ParveenKaswan) February 4, 2019
#6
Hi Priyanka, Nick, there's possibly a third person invading your privacy

— Thought Gun (@ShootinThoughts) February 4, 2019
#7
OMG..Is ur photographer allowed in ur bedroom..??😱😱😱

— Anu Mathur (@AnuMathur19) February 4, 2019
#8
Photographer will be like.. pic.twitter.com/QsWGMOCaML

— Vinu Chandar (@VinuChandarN) February 4, 2019
#9
You have a photographer 24 hours with you! 😳

— Dr. Jay Desai🇮🇳 (@drjaydesai) February 4, 2019
#10
who took this photo 🧐

— kasey (@xSnwie) February 4, 2019
Who do you think is clicking their pictures?
Share Your Views In Comments Below