Sports
"Who Invited Him Lol," Twitter Hilariously Reacts As Shakib Al Hasan Pulls Out Of IPL 2023
The IPL team Kolkata Knight Riders is playing the IPL 2023 under its new skipper Nitish Rana but it didn't have a good start to its campaign as it lost the first match to Punjab Kings by 7 runs. Now the Kolkata franchise has received one more setback as one of its foreign cricketers who may have played an important role in the team's campaign has decided to withdraw from the tournament.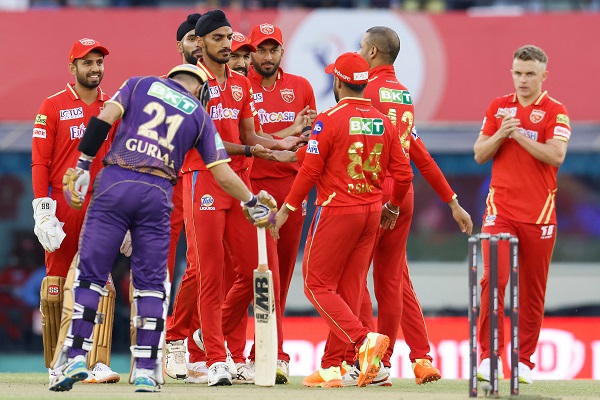 We are talking about the Bangladeshi cricketer and current skipper of the Bangladeshi team, Shakib Al Hasan who was purchased by the franchise for Rs. 1.50 crore. Shakib has decided not to take part in the IPL 2023 due to personal reasons and international commitments as well.
The KKR management believed that Shakib Al Hasan would join the team after 31 Mar 2023 as the white ball series against Ireland was scheduled to get over by that time but as per the reports, the Bangladesh Cricket Board has refused to release Shakib and Litton Das because they want both of them to be available for the Mirpur test match.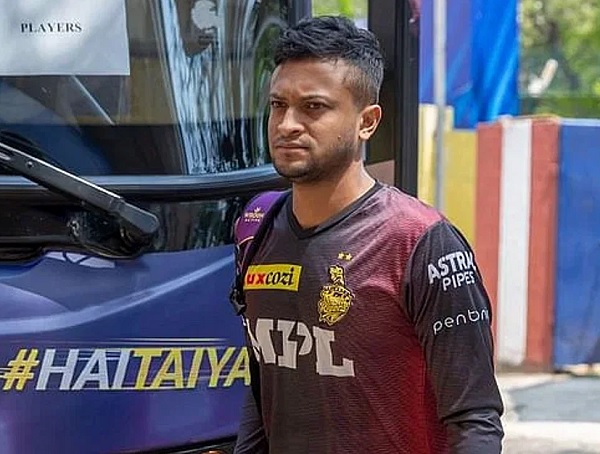 Shakib Al Hasan has informed the franchise about this decision from Bangladesh and it may have a negative effect on KKR's journey in the tournament.
Shakib Al Hasan opts out of IPL 2023 due availability issues. (Reported by Prothom Alo).

— Mufaddal Vohra (@mufaddal_vohra) April 3, 2023
As soon as this news got public, it went viral for obvious reasons and online users started reacting to it in a hilarious manner. Here are some selected reactions:
This just ruins KKRs chances even further, anything above 10th spot will be a miracle

— Butterchickenstarboy (@BlackCheeseus14) April 3, 2023
Very good 🤣🤣🤣🤣 we don't need him
Abb koi naya replacement lao

— Ashish Shrivastava (@ashishayush1177) April 3, 2023
Players with commitment issues should not be picked in IPL.

— Uttaran Das (@das_uttaran) April 3, 2023
Thank God ,now please kkr sign a decent player

— Raazi (@Rg86037221) April 3, 2023
Kangladeshi must be banned to play IPL just like Bhikaristan.

— Factos (@I_say_factos) April 3, 2023
Who invited him lol 😭😭

— 𝐒𝐀𝐓𝐘𝐀`𝙼𝚂𝚍𝚒𝚊𝚗•🦁 (@Dhoni_Era07) April 3, 2023
BCCI to Shakib. pic.twitter.com/xqTqxJqNGn

— Farhan Khan (@BabarAzam0056) April 3, 2023
in which team he is ?

— Ranveer 🔞 (@idcRanveer) April 3, 2023
What is this "Availability issues" mean?🧐#IPL2023

— 🅱️eing 🅾️ptimistic🎩🐦 (@MaruthiChikka) April 3, 2023
Wanted to see his fight against Nithin Menon 😭😭💔💔💔 pic.twitter.com/6s8icTkBIy

— Sai Charan (@RombaPainBro) April 3, 2023
Reaction of umpires in IPL pic.twitter.com/o2flir7fvP

— $H₹€¥∆$ (@sayYES_shreyas) April 3, 2023
His close friend is getting married and he has to perform nagin dance in that

— ً (@SarcasticCowboy) April 3, 2023
Kuch toh achi khabar mili pic.twitter.com/ghWMR25Msh

— ROCKET (@AfrozHu81967847) April 3, 2023
Huge loss to Bangladesh GDP

— ReSea Rasllin (@WrestleHumour) April 3, 2023
Unprofessionalism at it's peak.

— Saptarshi Choudhuri সপ্তর্ষি চৌধুরী (@SaptarshiChou18) April 3, 2023
KKR is two times winner of the IPL as it has won the trophy in 2012 and 2014 under the leadership of Gautam Gambhir. Now KKR will play its next match against RCB at Eden Gardens on 6th April 2023.