Buses are one of the most commonly used modes of transportation not just in India but in the world. There are several kinds of buses that run on the roads and help the people in moving one place to another.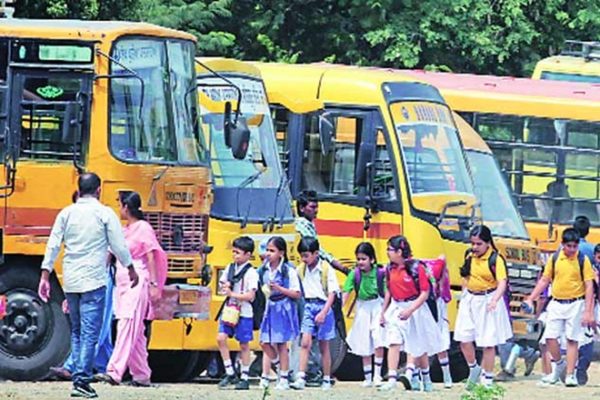 Today we are here to talk about the school buses and the reason behind using yellow colour for them. All the school and college buses in India and even in the US are painted with yellow colour. It's not just a coincidence and the colour is also not used to make the buses look beautiful.
So Why Are School And College Buses Painted With Yellow Colour?
The reason behind using Yellow colour for School and College buses is because it gets faster attention compared to other colours. Reportedly, when you are looking straight ahead, you can see a yellow object that is not even in front of you and is "in the corners of your eyes". It also comes to your eyes much sooner than any other colour even red. Scientists describe this as follows: "Lateral peripheral vision for detecting yellows is 1.24 times greater than for red."
School buses carry a lot of children and hence safety is really important for the authorities. Yellow colour lets people see the buses easily and thus accidents are avoided. The colour also helps to avoid accidents in foggy situations.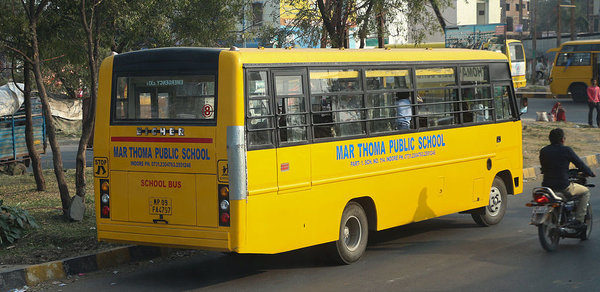 Apart from school buses, the yellow colour is also used for earth-moving, road-building and other outdoor machines which can be really dangerous if collide with something or someone.
Isn't that interesting? There's always a reason behind everything that happens or exists around us. We just have to learn about them.