Sports
Widdhiman Saha Creates History. Scores Fastest Ever Century In Just 20 Balls
IPL is just 2 weeks away and all cricketers are striving hard to perform their best. Net practices have started & everyone is preparing in their own way.
However, one thing we can say is that Wriddhiman Saha is going to shine out in IPL. He has been picked by champions Sunrise Hyderabad for Rs 5 crores; they must be happy about their decision of taking him in.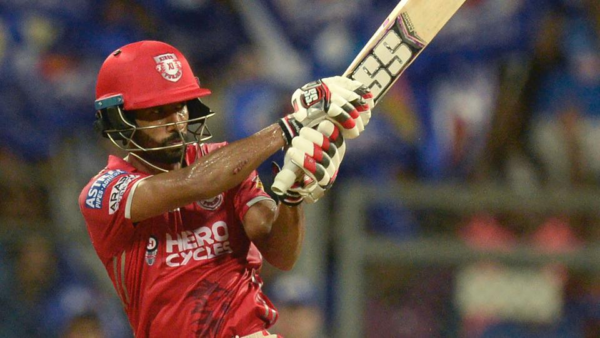 We got to see a brilliant innings from Wriddhiman Saha in a JC Mukherjee Trophy Match against BNR Recreation Club in Kalighat. He represented team Mohun Bagan and displayed an amazing performance. Mohun Bagan let their opposition make just 151/7. When it was batting time, Subhomoy Das and Saha thrashed liked crazy and made the team win the match in just 7 overs.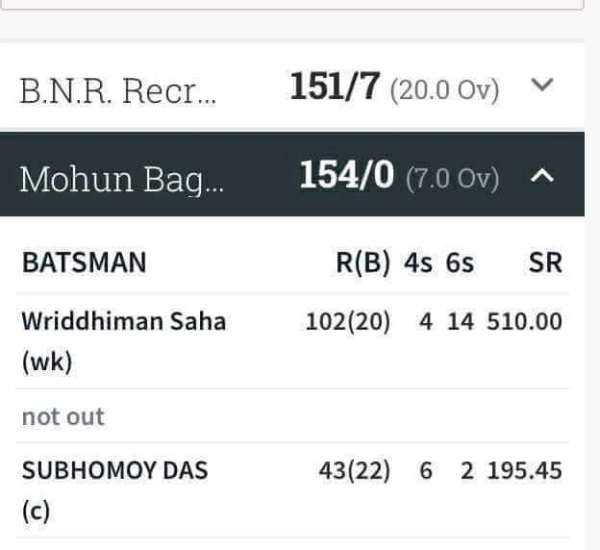 He scored a whopping 102 runs off just 20 balls, can you believe it? Looks as if he has prepared really well for IPL. His 102* innings consisted of a whopping 14 sixes and 4 fours. If we consider all sixes then it will take minimum 17 deliveries for a batsman to hit century (17*6 = 102), so Saha took just 3 deliveries extra. This seems to be an excellent knock and this record will remain unbeaten for years to come.
Saha has created history with such a game; we have never seen such a terrific form before. In an interview with reporters, Saha said, "I could feel from the first ball that I was able to hit the ball in the middle and I went for it."
Saha scored 102 in 20 balls; this has made him the fastest Indian to get a century in an official match.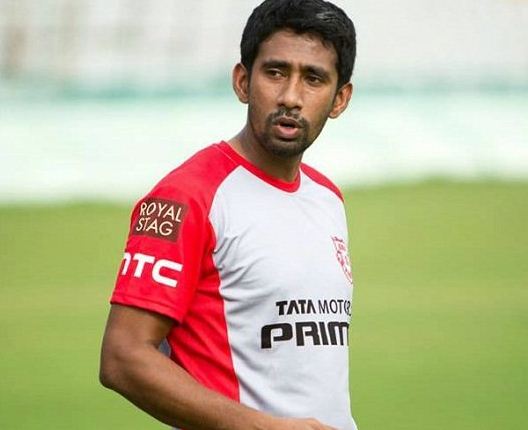 He attempted different shots & gave his best. What an innings man! We would love to see the same coming from him in IPL.
Share Your Views In Comments Below