Sports
Wishing The Master Blaster A Very Happy Birthday From Nitin Sachinist
Sachin Ramesh Tendulkar the greatest cricketer in the history of the cricketing world. The former Indian Cricketer who is widely recognised as The God of Cricket and Master Blaster.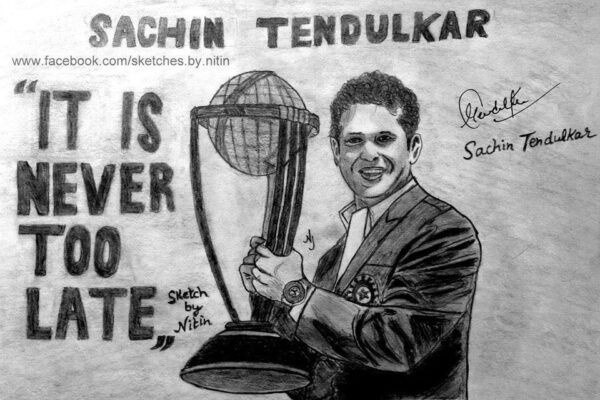 Sachin made his International Test debut at the age of 16 against Pakistan in Karachi. The god of cricket represented India in International level and Mumbai in National cricket for almost 24 years.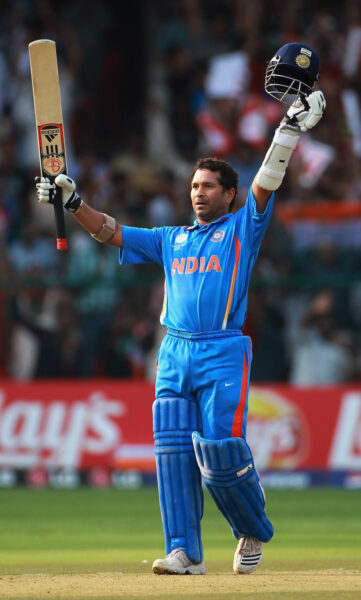 The legendary cricketer was blessed into this world today. Heres wishing the god of cricket a very Happy Birthday.
Everyone is going to talk about the legendary cricketer today but we will be talking about one of the die-hard fan of Sachin Tendulkar.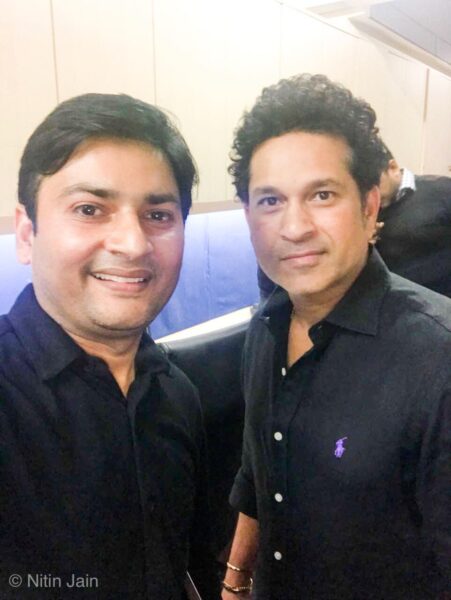 Nitin Jain a businessman by profession from Ambala, Haryana. He loves cricket and a die-hard fan of master blaster.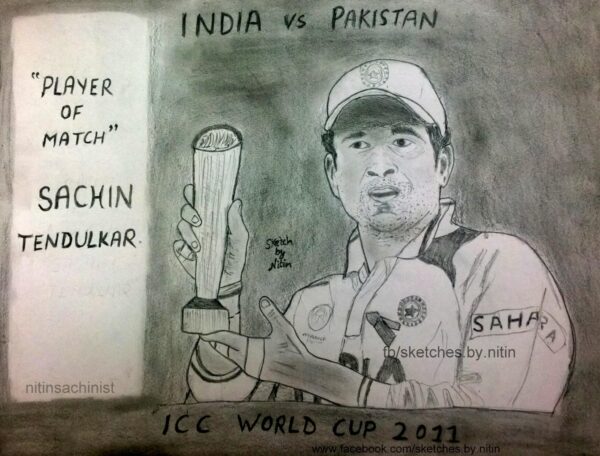 Nitin loves sketching and he is not a sketch artist. Through sketching, he portrays his love for Master Blaster and even sketches other cricketers. He is popularly known as Nitin Sachinist in the Cricket world. Sachinist is a tag given by his friends and by the netizens of social media.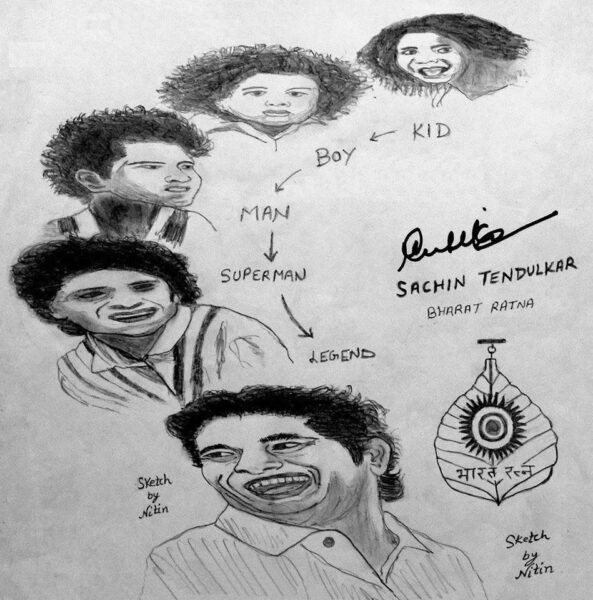 His journey of making sketches and presenting it to Sachin started after the legendary cricketer retired and Sachin Tendulkar loves all the sketches of himself presented by Nitin.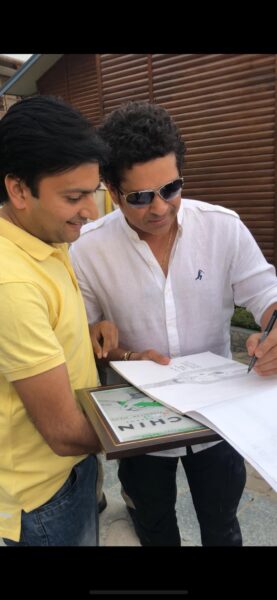 Since childhood, he adores Sachin and fell in love with cricket after the marvellous innings of Tendulkar scoring 134 runs in Sharjah cup in 1998. That is Nitin's all-time favourite innings, since that day he started getting inspired by Sachin.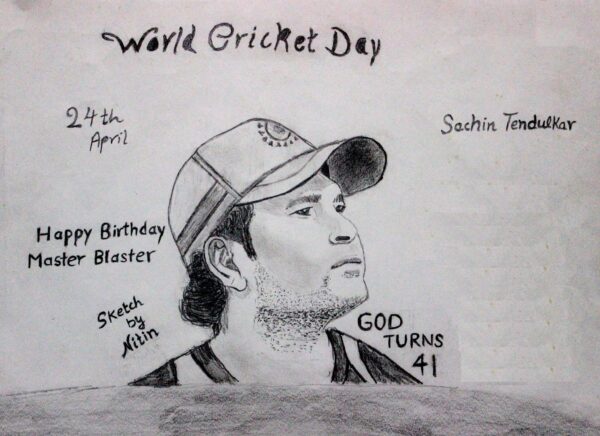 Nitin feels lucky enough to have got the opportunity to meet his idol quite a number of times and now Tendulkar recognizes him.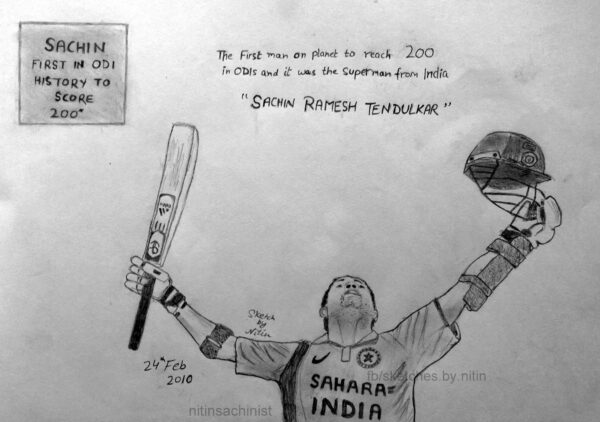 In today's date, the world is digitally connected. His love for Sachin and the passion of sketching his idol is pursued. As his dream is to pass the legacy of Tendulkar among kids by his sketches. Jain calls himself biggest Sachin fan off the field.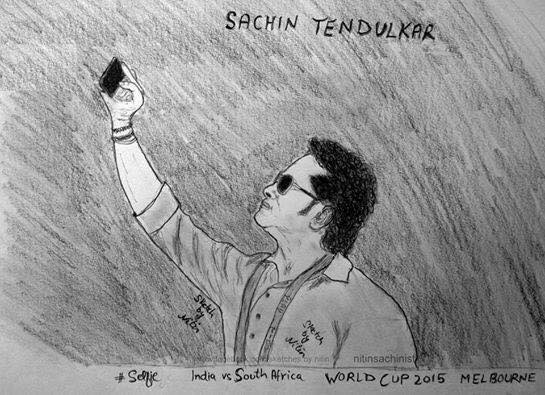 On the auspicious occasion of Master Blaster's 46th birthday, Nitin made a special sketch. As the World Cup is approaching and as we are aware of the only dream of Sachin Tendulkar was to win the World Cup. He dreamt in the year 1983 and the dream did come true and was accomplished in the year 2011. So this sketch is made depicting all these things in Nitin's mind.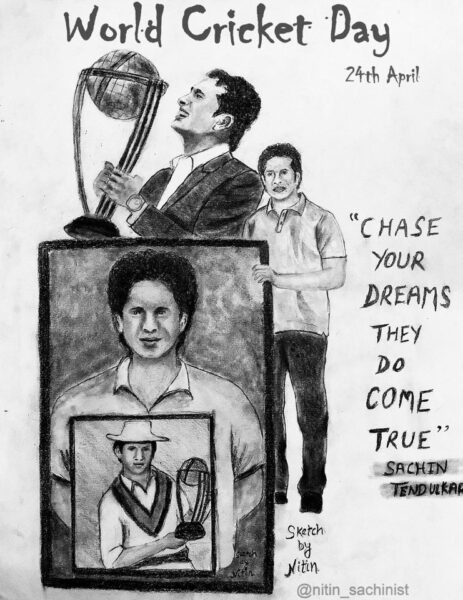 Nitin's love towards Sachin Tendulkar is special and we would love to see his dedication towards sketching his idol goes on. Happy Birthday to the God of cricket from us.
Do let us know how much do you like the sketches in the comment section?
Share Your Views In Comments Below