Sports
"Wo Khana Bahot Achha Banati Hain," Shahid Afridi's Old Video On Women's Cricket Goes Viral
The women's cricket is slowly getting out of the shadow of the men's cricket and now there are many women cricketers who are not only loved by cricket fans but they are also an inspiration for the young generation.
The Indian Premier League started in 2008 and since then, it has achieved new heights with every passing year and now the BCCI is all set to start the Women's Premier League (WPL) in which five teams will be taking part. Around 1500 players from all over the world registered for the WPL auction which took place yesterday (13 Feb 2023) and total 87 players were sold for total amount of Rs. 59.50 crore, the Indian woman cricketer Smriti Mandhana being the most expensive as she was purchased by Royal Challengers Bangalore for a whopping sum of Rs. 3.4 crore.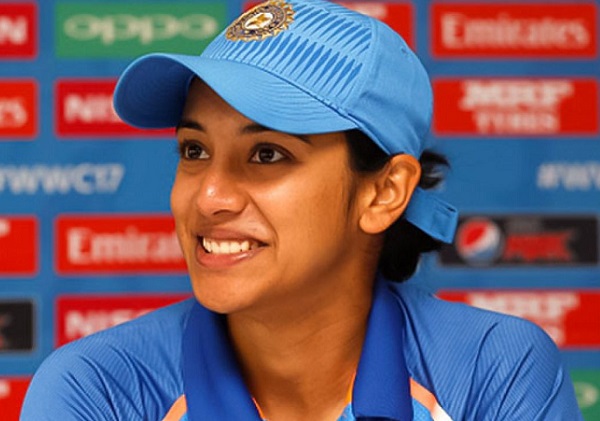 Most probably, the first match of the WPL will be played on 4 March 2023 and this will certainly help the Indian women cricketers a lot as they will get to rub shoulders with the international women cricketers.
The Pakistan Cricket Board is also working on the Women PSL and most probably their women's T20 league will also start this year but a controversy has erupted after an old video of former Pakistani cricketer Shahid Afridi has resurfaced and has gone viral. In the video, a reporter is asking Shahid Afridi to give his opinion in regard to whether Peshawar should have its women's team and should young girls take part in sports or not.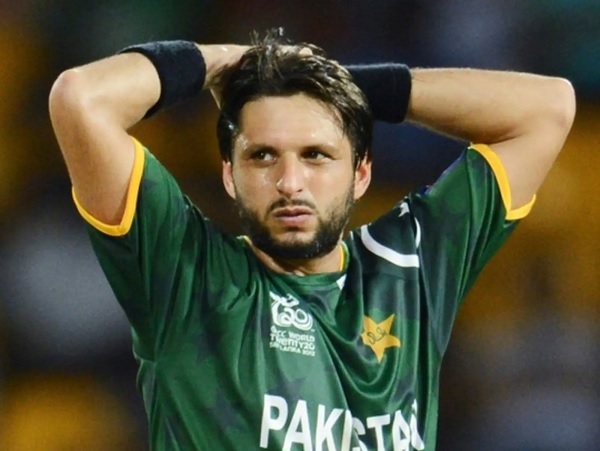 The response given by Shahid Afridi was a little shocking as he said that their women have magic in their hands and they cook very tasty food. In simple words, Shahid Afridi implied that women are only good for working in kitchen. When the anchor tried to talk more on the issue, Shahid Afridi silenced him by saying, "Thank you", adding that he must have got his answer.
Here is the video:
https://twitter.com/mufaddel_vohra/status/162481410437978521
Click to watch this video directly on Twitter
Even though the video is old, it made netizens angry and this is how people reacted:
#1
Did you expect something different ?

— Sahil (@InsightEdge_) February 12, 2023
#2
Btw he is considered role model in pakistan. No wonder why they are so behind in women's sports

— Bharat Dwivedi (@BharatD45736450) February 13, 2023
#3
What a loser… After traveling worldwide and seeing what education and sports does to women in terms of empowerment and speaking like this…

Such a disgusting ideology.. 🤮

— Raju Velgandula (@NameisRaju_V) February 13, 2023
#4
The area where is actually belongs to is a tribe that still lives in stone age. He came to Karachi got modernized but couldn't get rid if the baggage of conservatism he carries in his unconscious. It ll take time to make him understand women emancipation.

— T (@2Witwolf) February 13, 2023
#5
This man should never hold any position in any cricket board. Cheap medieval mindset.

— Mouggambo (@Mouggambo) February 13, 2023
#6
Ye Kashmir ki Freedom ki bat karta h pehle women ko Freedom do apne Country me.

— Kamal lochan Singha (@KamallochanSi12) February 13, 2023
#7
Chotta Aadmi, Choti Soch

— 𝖠𝗆𝖺𝗇 𝖵𝖺𝗂𝖽𝗁𝗒𝖺 (@vaidhya1415) February 13, 2023
#8
@sheenuuuufan wanna say something on thinking of your star player on womens cricket ?? And i'm sure he is not only one !

— parthhhh (@Sportify07) February 13, 2023
#9
It's been known for ages that he's a misogynist..

— Mayur 🇮🇳 (@mayhoskote) February 14, 2023
#10
if they make good food then why was he eating a cricket ball,and this misogynist is considered a legend in pakistan

— Abhishek Tewari (@Abhishe80887071) February 13, 2023
#11
What an absolute male chauvinist cheapskate this guy @SAfridiOfficial is. The arrogance with which he says so make me cringe. When a country has national icons like this illiterate uncooth guy it sure deserves to be where Pakistan is right now as a failed nation.

— Amritpal Singh Cheema (@amrit1123) February 13, 2023
#12
Even their women players don't give him the importance that you are giving by tweeting this video! If they listened to him they wouldn't have a women's team! He is a nobody! @TheRealPCB you can't control one player from saying stupid & insulting things?

— Amit (@amitjuvekar) February 13, 2023
#13
Kya wahiyaat soch hai . Yeh abhi bhi 1950 me pade hai .

— devendra kumar (@lordsunnypaji) February 13, 2023
#14
What else can we expect from this fool who thought chewing the ball on live tv was a good idea… pic.twitter.com/DT3BqDv4IU

— NoEliteQBHere (@FootBallMisc) February 13, 2023
#15
Why do they even idolise these type of guys .

— ganesh madrid🩺 (@ganesh8937) February 12, 2023
Shahid Afridi is one of the most popular Pakistani cricketers and he is known for making controversial statements but this is something which reveals his outlook towards women community.
What do you think of the statement made by the former Pakistani cricketer? Do let us know.
Share Your Views In Comments Below