Videos
Woman Beats Husband & His Alleged Lover With Chappal, See The Viral Video
Loyalty, trust, mutual respect and love are the prime requisites of a happy and everlasting bond and those relationships which lack these factors either face a number of problems or don't last for long. The bond between a husband and wife is very delicate and one act of cheating can ruin everything but still people should restrain from indulging in acts which make a mockery of them in front of the public.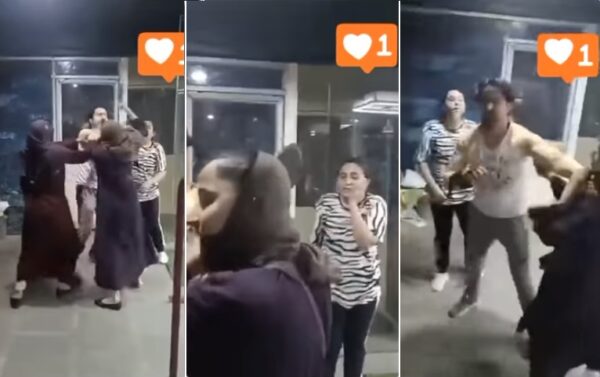 Recently, an unfortunate incident took place in Bhopal's Koh-e-Fiza area in which a wife created a scene inside a gym where her husband was working out because she had a doubt that her husband was having an affair and his alleged girlfriend was also in the gym at that time. The wife was accompanied by her sister and in the video which went viral, it could be seen seen that two burqa-clad women entered the gym and one of them started beating a woman with slippers on the suspicion of her relationship with her husband. When the husband tried to stop her, she began to hit him too with the slippers.
Here is the video which is going viral at the moment:
For More Videos, Subscribe Us Now
Click to watch this video directly on YouTube
A police official Anil Bajpai has informed that the wife and the husband have filed complaints against each other in the local police station and as per some reports, the husband has completely denied all the allegations leveled by her wife. He in fact states that he doesn't know the woman who has been called his girlfriend. The wife has been booked for causing hurt and criminal intimidation.
Whatever the truth may be, this incident has certainly damaged the reputation of the husband and the wife as well as the woman who might have been unnecessarily dragged in the whole episode just on the basis of the wife's suspicion. It is also advised that a couple should sort out their differences and the issues at their house only so that such a scene doesn't get created and they are saved from unnecessary embarrassment.
What is your take in regard to this incident? Let us know.
Share Your Views In Comments Below