Humour
Woman Cooks Sweet Maggi With Rose Petals. Twitter Calls It Maha-Paap & More Harmful Than Lead
There are times when a person is very hungry and wants to have something tasty to eat. Now as far as making a food item instantly is concerned, we are quite sure that only one thing will come to your mind! Yes, you guessed it right! It's none other than our loving Maggi.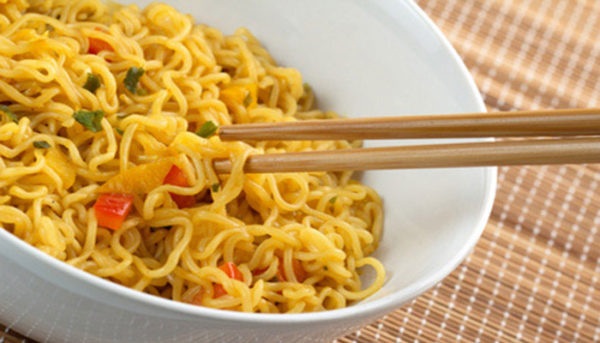 Maggi is so deeply connected with the lives of Indians that for some of us, it has an emotional value. Many people cherish memories related to Maggi such as having it with friends in hostel during college time or enjoying it at 2 am while studying late or watching movies or playing cards with friends.
The best part about Maggi is that it gets cooked pretty fast and savours our taste buds. Even though there is a very simple way of cooking it, some like to add vegetables, cheese and other items to make it tastier and spicier.
But all hell broke loose for Maggi lovers when a video was shared on the micro-blogging site Twitter in which a woman taught people how to cook Maggi with milk, rose petals and other ingredients. We all are habitual of eating spicy Maggi but the woman in the video cooked sweet Maggi like a dessert and went on to say that it is a hit in her house.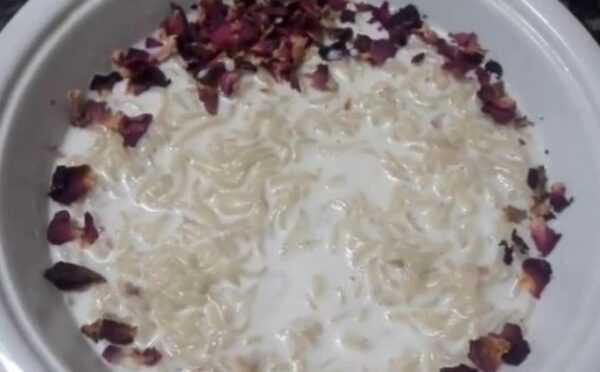 Watch The Video:
Best maggi recipe pic.twitter.com/foOrc0VjoU

— Desi Gooner (@Sahil_Adhikaari) September 12, 2019
Click here to watch this video directly on Twitter
The Twitter users were not able to bear it and mercilessly trolled the person who shared it on the micro-blogging site. Here are some of the selected reactions:
#1
— Ankit Thakur (@yourankitthakur) September 12, 2019
#2
To yahi wo kheer hain pic.twitter.com/N0nryJjJvf

— trollpool (@niralsoni) September 12, 2019
#3
— paracetamol (@doctorfied) September 12, 2019
#4
— श्री मान संदीप (@sandeep_kumar76) September 12, 2019
#5
— [email protected]@|| (@GlazyKova) September 12, 2019
#6
— Aditya Vashistha (@Adi_vashisthaa) September 12, 2019
#7
This is more harmful than lead

— Khud karle acha nhi lag rha to (@What83059535) September 12, 2019
#8
"Meri family me hit hai "
Seriously ???
Paaap ka bhi Baap lagega inko…
Ye kya dekh liya aaj …
😣

— Sidhant Reddy (@TheSidhant) September 12, 2019
#9
One ingredient is missing in this recipe .tht is poison …

— SPECTATOR INDEX (@Spectatorsindx) September 12, 2019
#10
— Anu Mathur (@AnuMathur19) September 12, 2019
#11
— Bulla 2002 (@BullaDmello) September 12, 2019
#12
— .n (@KetchGirll) September 12, 2019
#13
— Doggo Dad (@Khal__Doggo) September 12, 2019
#14
— not ح (@jaana_banana) September 12, 2019
#15
Narak me jaaoge saaloo… Kaun hai yeh log.. Kaha se aate hai..? How cld u even think of doing this?

— ❤Tejas Shah 💕 (@tejasshah22) September 12, 2019
Will you ever dare to try it at home? Well, do it at your own risk! Happy cooking!
Share Your Views In Comments Below