Partner
Woman Couldn't Give Time To Son Due To Part-Time Job, One Call After His Accident Shook Her World
In the modern times, it has become quite difficult for a family to survive on one person's income and it won't be wrong to say that job has become a necessity for both husband and wife. However when both the parents are working, their kids have to face some problems as they don't get to spend quality time with their parents and not even one of them is available when the kid needs them.
This video talks about those kids who feel lonely as both their parents are busy with their jobs and he has no one to talk to or share his feelings with. The video features a couple who have a son, the mother has recently taken up a part-time job of an online mother who acts as mother to the kids who feel isolated and lonely because their parents are working and there is no one else in the family.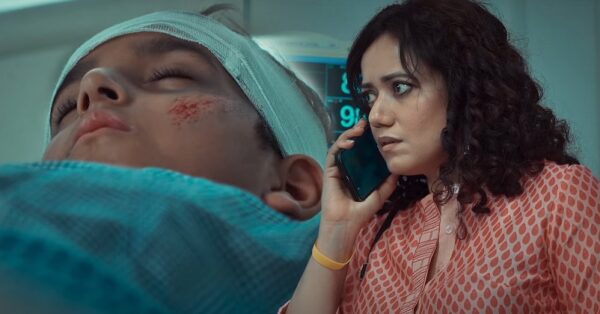 While the mother tries to give her best shot in the new part-time job and tries to make every kid happy with whom she comes in contact as an online mother, she forgets to see or notice what her son is going through. Even if the mother has got busy with her new job, the father should have tried to give some time to the son but both the parents were not able to give time to their child.
Though the wife was praised for her performance as an online mother, she got the rude shock of her life when her son was in hospital after he met an accident and a call came on his phone. Don't miss the end.
The video reveals the bitter reality and is a must watch for working parents:
For More Videos, Subscribe Us Now
Click here to watch this video directly on YouTube
This may be shocking for all us but the truth is that it is the reality of the present times.