News
Woman Finds Out Ring She Was About To Throw Away Has 34 Carat Diamond Worth Rs 20 Crore
Life is full of surprises and sometimes we experience such things which are quite unexpected and at the same time unbelievable at first sight.
A UK woman got the happiest surprise of her life when she came to that the piece of jewellery that she was considering as waste and was going to throw away actually had a 34-carat diamond worth £2 million (Rs 20 crore). She bought the diamond at a car boot sale many years ago and didn't have any idea of its worth.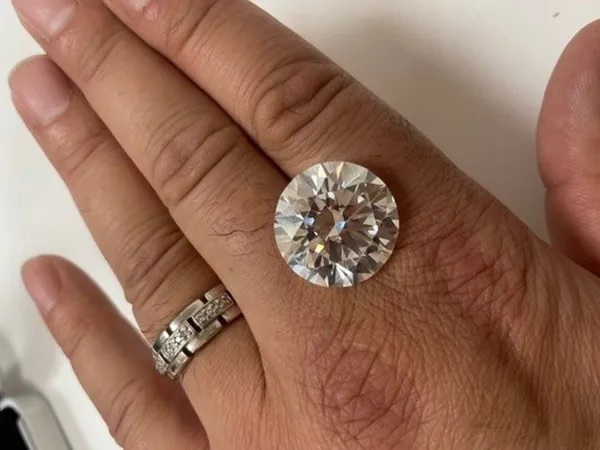 The woman who is around 70 yrs old and doesn't want to disclose her identity was decluttering her house when she found the diamond with some other jewellery. She was about to throw it but she decided to find out its value after her neighbor suggested her to do so.
Mark Lane from Featonby's Auctioneers which is in North Shields, North Tyneside, told a news channel that a woman came with a bag of jewellery which she thought of getting checked as she came to town because of another appointment. Mark Lane added that the diamond was kept in the box with the woman's wedding band and many other low cost jewellery items.
He further said that it was quite a big stone, even bigger than the size of a pound coin and he thought that it was Cubic Zirconia, something which looks like a synthetic diamond. It was kept on Mark's desk for 2-3 days until he decided to use a diamond tester machine. Mark then sent it to his partners in London and after that, it was certified by the experts of Antwerp, Belgium, that the stone is a 34-carat diamond.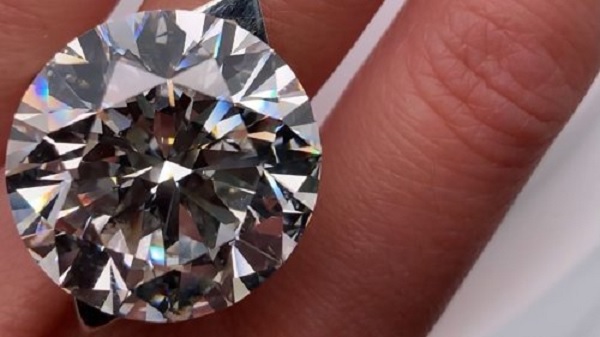 The old lady is not able to recall how she got the diamond and now it will be auctioned on November 30. Until then, it will be kept in London's diamond quarter Hatton Gardens for safety purpose.
Be careful, if you also have a big shining stone or some piece of jewellery that you may feel is useless, get it checked by experts before you throw it or give to someone else.
Share Your Views In Comments Below